Wild things live in Monterey County and I'm not talking about the jellies, sea otters and other creatures that call the Monterey Bay Aquarium home. While the residents of the nation's top-ranked aquarium are stars in their own right, they've got some company building a new home on the savannah of nearby Salinas.
---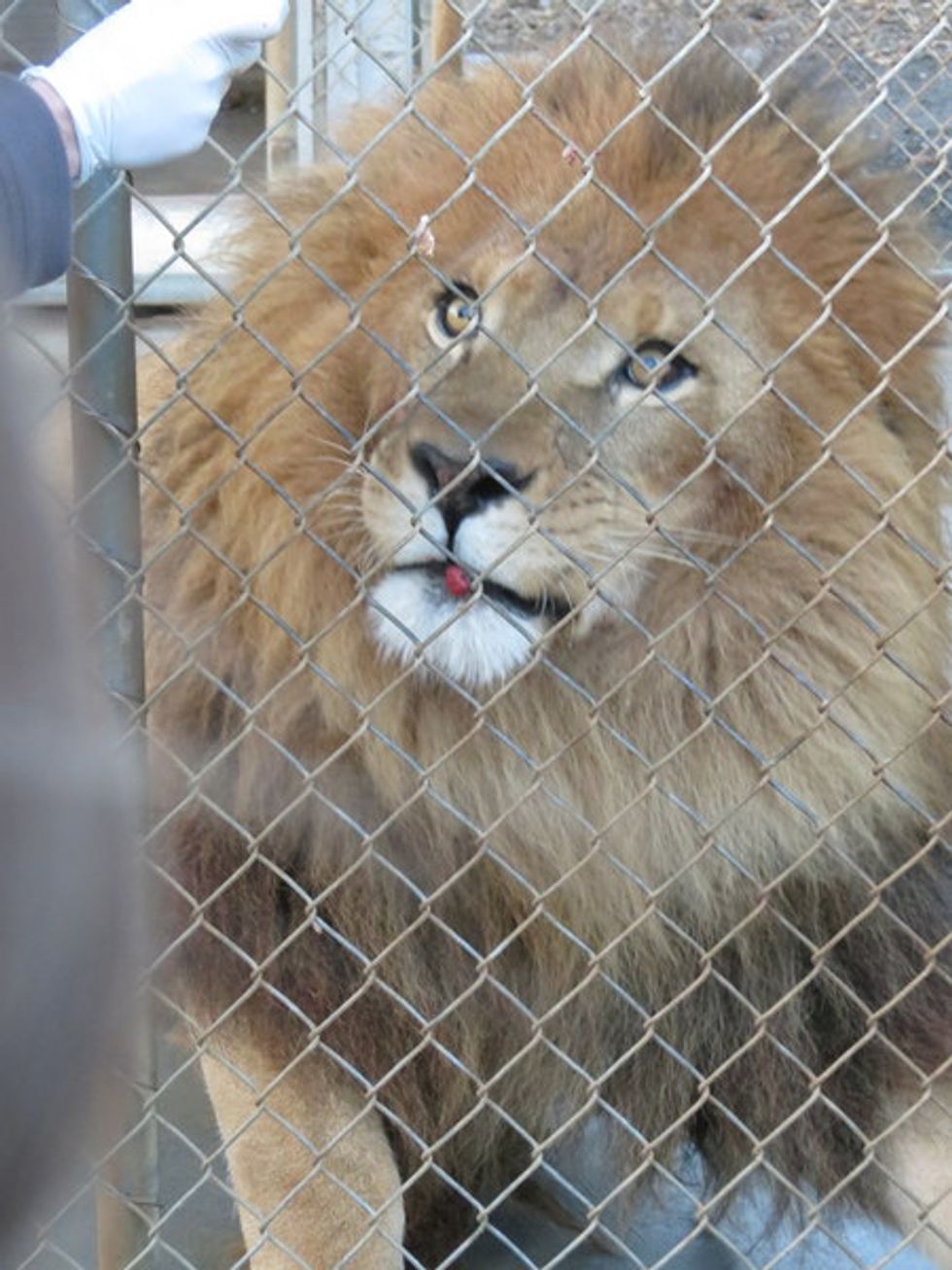 Jacob the lion waiting for dinner
A lion, tigers and a bear are just a sampling of the 150-plus animals that are part of the Wild Things family. Every day at 1 pm, animal keepers and trainers open their gates to visitors to show how animals are cared for and trained. During the hour-long tour you'll meet a sampling of the menagerie that could include the likes of Ed the hyena, Jacob the lion, and Butch the elephant.
Some of the animals have worked in the entertainment industry starring in films and television commercials, while others are rescues–in some cases from folks who thought they'd make a good pet.
"Good rule of thumb," said tour guide Emily, "Never have a pet that can eat you."
Safety is the priority, and all the animals live in heavily fenced enclosures. As you learn about their needs and habits, you're standing eight to ten feet away, which is close enough to see a lion's facial expressions change and clearly hear the chatter of a pair of tiger cubs.
If your travel itinerary and budget allows, spend the night at the on-site Vision Quest Safari Style Bed & Breakfast in an authentic African bungalow. They're comfortable and well equipped, but the biggest amenity is the animals themselves.
Out for a Walk
Hang out on your bungalow deck after you check in, and animals out for their nightly walk will stop by for a visit. A baby baboon named Gabby came by before she went home with her trainer for the night. Shortly after, Moksha, a Royal White Bengal tiger cub and buddy Rajani a Golden Tabby cub made a playful appearance in the front yard. You can't help but get excited watching two baby tigers out for an evening stroll. Walking the dog when you get home just won't be the same.
If you want to spend more time close-up and learning about the animals, there's an assortment of educational tours you can take during your stay. Jacob the lion eats fifteen pounds of meat a day. Help serve him dinner using a long metal pole during Crunch Time. Feed the African elephants a late night snack during Butch's Bedtime.
Sleep Well
Once you've settled into your bungalow for the night you'll fall asleep to the more than occasional chorus of critters settling in for the evening. Waking up to a lion's roar in the distance is something you can brag about to your friends too.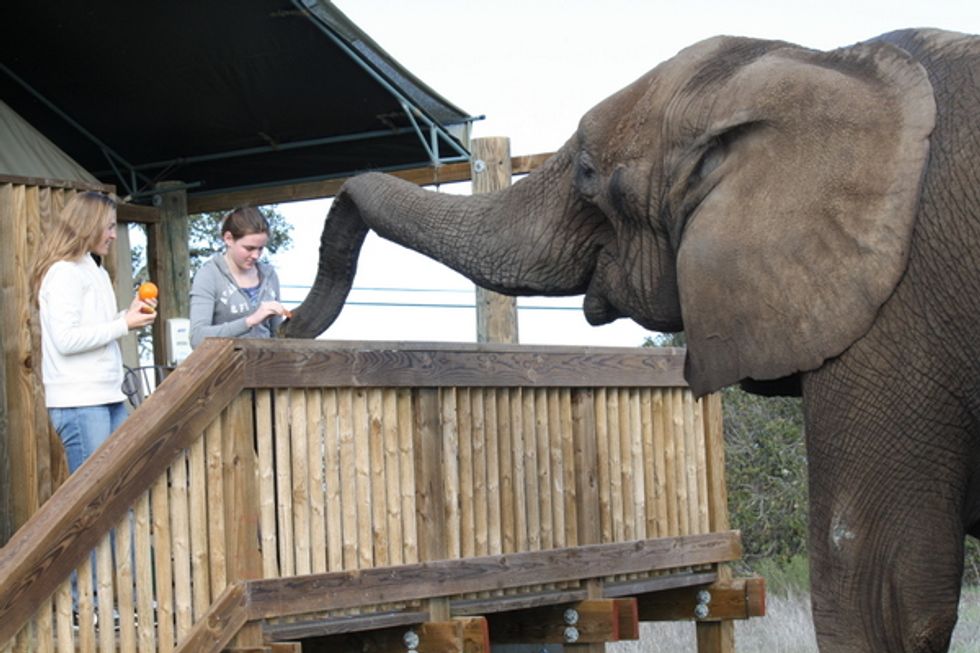 Delivery with a big smile
Room Service with a Twist
Breakfast is delivered to your room between 9 am and 10 am by none other than Butch the African Elephant. He's happy to make the trek, because he knows that when you get to eat, there's always a little something extra waiting for him.
Building a Zoo
Wild Things is a labor of love for owner Charlie Sammut, and on your next visit to the Monterey area you may be able to put a zoo visit on your itinerary. Sammut and the staff of Wild Things are building the Monterey Zoological Society on the unused portions of the 51-acre ranch. When finished, animals will have larger enclosures and visitors will be able to stay longer. The zoo's first exhibit is slated to be for the tigers.
Dana can be found on Twitter @drebmann
Dana's trip was hosted by the Monterey County Convention & Visitors Bureau and Wild Things, but as always her thoughts and opinions are her own.