It's not easy to root for Morgan Spurlock. He laughs too hard at his own jokes. He seems condescending. And he is, at times, a master of the obvious.

Who would have guessed that a steady diet of fatty foods and a strictly observed regimen of zero exercise could result in long-term weight gain? Spurlock turned that novel notion into Super-Size Me (2004) before returning to theaters four years later to ask a question – Where in the World Is Osama bin Laden? – that he didn't really try to answer.
 
In Pom Wonderful Presents: The Greatest Movie Ever Sold, the ginger-haired provocateur has pulled off not only at his most intriguing experiment to date, exploring the gamy world of product placement and money in movies, but also his most entertaining documentary. Still, he remains a polarizing figure, coyly worrying that he has turned sellout, and feigning outrage at the not-so-startling idea that his corporate sponsors might want some measure of control over the movie they're paying for.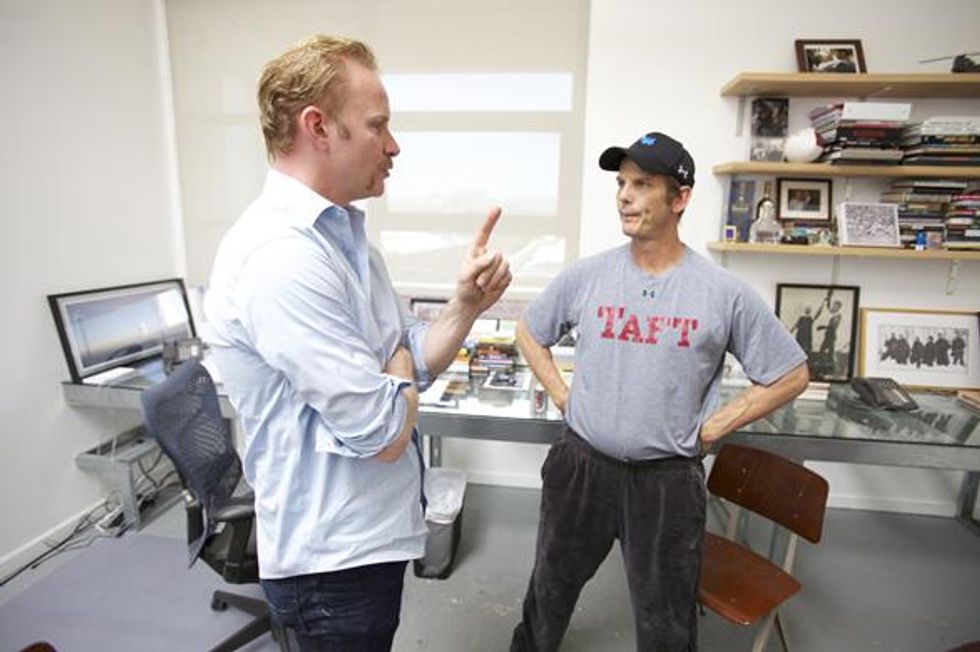 Perhaps Peter Berg, who created NBC's Friday Night Lights after directing the 2004 big-screen version, puts it most succinctly, acknowledging General Electric as his boss before adding, "They don't give a flying fuck about art." No surprise there, but if artists jump in bed with advertisers, is it really so infuriating for the money guys to expect some return on their investment?
 
Spurlock, who balks at the elaborate contracts he has to sign before taking cash from corporations including JetBlue, Ban deodorant and, of course, pomegranate juicers Pom Wonderful, seems to think so. As he learns the art of compromise, he feels ownership of his product slipping away. (Cue Charlie Sheen: "Duh! You're selling it!") He even seeks advice from longtime consumer advocate Ralph Nader before playfully treating the former presidential hopeful to a plug for Merrell footwear.
 
For all his supposed anxiety about his integrity, Spurlock is merely being forthright (mostly) about the practice of trading power for money that Hollywood directors have relied on for decades. How else can indie auteurs compete? Can Spurlock inundate the market with enough self-promotion to meet his backers' demands? And is Pom really wonderful?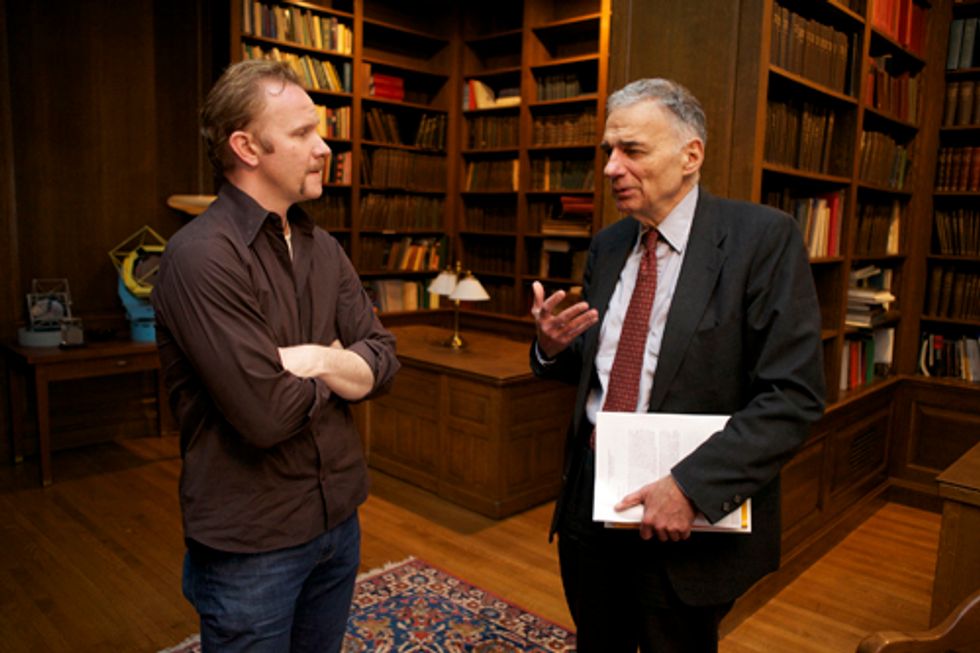 Spurlock's conclusion – that advertising permeates our movies as much as it does our lives – isn't likely to lead the evening news. But in trying to sell advertisers shares of a movie about the realities of product placement, he cleverly frames Greatest Movie as a natural underdog, dismissed by the Volkswagens and Taco Bells of the world, but courted, however cautiously, by smaller players looking to get in the game.
 
How Spurlock shamelessly intertwines a loose, lightly amusing narrative with the endorsements he promises clients is part of the fun, and he shrewdly uses a small portion of his budget to purchase ad space outside the cash-poor public schools of Florida's Broward County. It's an easy cause to get behind, and it adds weight to a movie that seems to exist, at least in the early going, as an excuse for Spurlock to pitch his product using wacky props and meaningless catchphrases.
 
It would be interesting to see what Spurlock could do with a more challenging thesis, and something harder to ridicule than corporate greed in pop culture. He takes us to São Paulo, Brazil, where a ban on billboards has made the city a prettier place to live. He chats with Donald Trump, who advises selling out whenever possible. But rarely does he seem to take risks, beyond bathing with a Shetland pony, as part of a jokey spot for Tail 'n Mane hair-care products.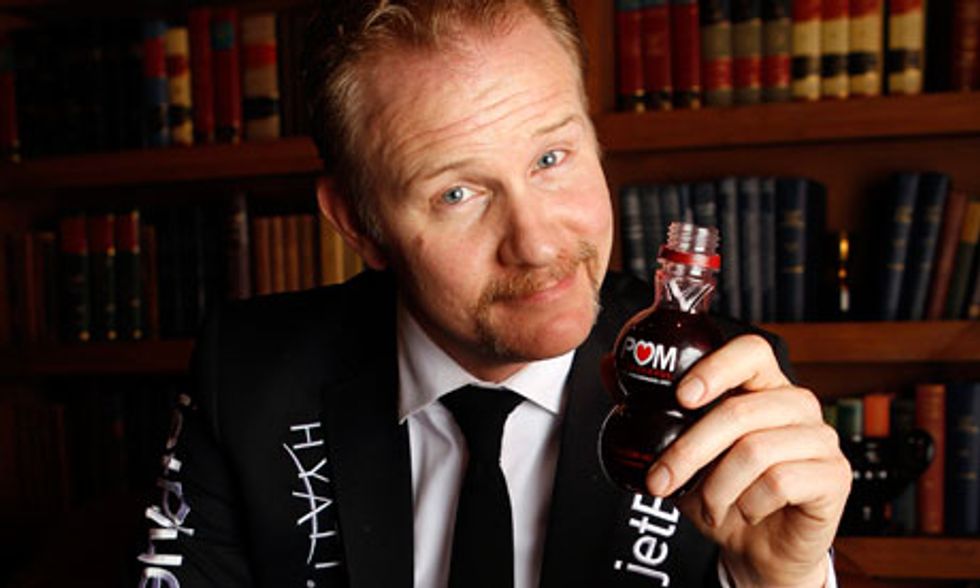 Yet he never runs short of good humor, and even provides a bit of insight into the making of movies, like last year's Iron Man 2, that feed off corporate sponsors to strengthen their brand. Luckily for Spurlock, Greatest Movie is aiming for only a tiny fraction of the profits such summer tentpoles are expected to earn. (His backers do insist, however, that the film make at least $10 million.)
 
Based on the strength of Greatest Movie, and the promotional campaign – unprecedented for a modestly budgeted documentary – that features his beaming mug on a series of Sheetz gas-station collector's cups, $10 million should be well within Spurlocks's grasp. And if it isn't, perhaps he can get his soul reappraised. It's still intact, after all, despite his brief flirtation with life as a corporate whore.