Must-read Bay Area stories you might have missed this week.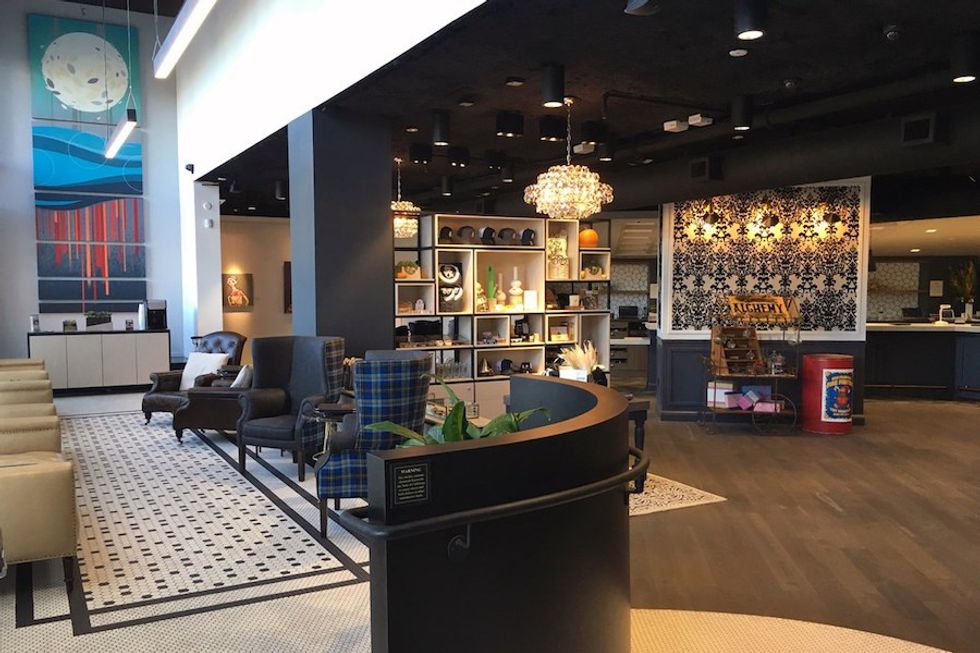 The Apothecarium is among three Bay Area dispensaries named among Architectural Digest's Best-Designed Marijuana Shops in the U.S.
---
7 of the Best-Designed Marijuana Shops Across America, Architectural Digest
Naturally, as the industry grows, and competition stiffens, each company will look for an edge to bring in more patrons. And that includes smartly designed spaces. Although the industry is still in its early stages, AD surveys seven of the best-designed marijuana shops across America. Read more.
SF Asian Art Museum's expansion project could begin in 6 months, SF Chronicle
The design wrinkles have been smoothed out, and the Asian Art Museum's $38 million expansion could begin construction in San Francisco's Civic Center within six months.
The project would add a 13,000-square-foot exhibition space above Hyde Street at the back of the historic old Main Library, home to the museum since 2003. The enclosed gallery would be topped by an "art terrace" that would serve as a sculpture garden and event space. Read more.
Once seen as a moral scourge, Western SoMa's BDSM scene is poised to become S.F.'s Leather Cultural District, SF Weekly
Today, SoMa's leather scene consists of fewer than half a dozen bars, and although they're packed on weekends, the neighborhood faces a renewed threat of extinction in the face of displacement. To preserve this vital subculture, activists have chosen a novel strategy: partnering with City Hall to designate a portion of Western SoMa as the San Francisco Leather District. The degenerates are about to be officially sanctioned. Read more.
The Inside Story of the Great Silicon Valley Heist, Wired
Wasi Ismail Syed had endured a draining day of travel by the time he picked up his rental van at the Pensacola, Florida, airport. He'd left his West Coast home that morning in February 2009, then weathered a lengthy layover in Houston. But rather than pining for a comfy hotel bed, Syed was excited to conduct a bit of late-night business: He was meeting two strangers who called themselves Butch Cassidy and William Smith outside a nearby Walmart.
As he pulled into the store's parking lot around midnight, the 32-year-old Syed worried that he might be robbed of the $28,000 he was carrying. Cassidy and Smith were already there, waiting for him in a pickup; Syed jotted down its license plate number in case the meeting went sideways. But his worries eased when he shook hands with the two men, who struck him as harmless blue-­collar sorts: Both were in their mid-­fifties with bushy mustaches and receding hairlines, and they spoke in a honeyed southern drawl. Syed sensed they were every bit as nervous as he was. Read more.
El Capitan Rockfall Kills One and Injures Another in Yosemite, The New York Times
A chunk of rock broke off El Capitan, the towering granite wall in Yosemite National Park, on Wednesday afternoon, killing one person and injuring another, park officials said.
terfall Route, a popular ascent for rock climbers on the 3,000-foot-tall monolith. Park rangers and search-and-rescue crews, who combed the area on foot and in a helicopter, found one person who had died and another who had been injured, Scott Gediman, a spokesman for Yosemite, said in a statement. Read more.