---
It's no big surprise that visitors to the California wine country focus primarily on wine, but we've got our share of fantastic breweries up here too. Whether it's a trip for a beer-loving pal who needs an extra push to get out of the city, or you just want a refreshing way to cleanse your palate between wineries, we've got you covered.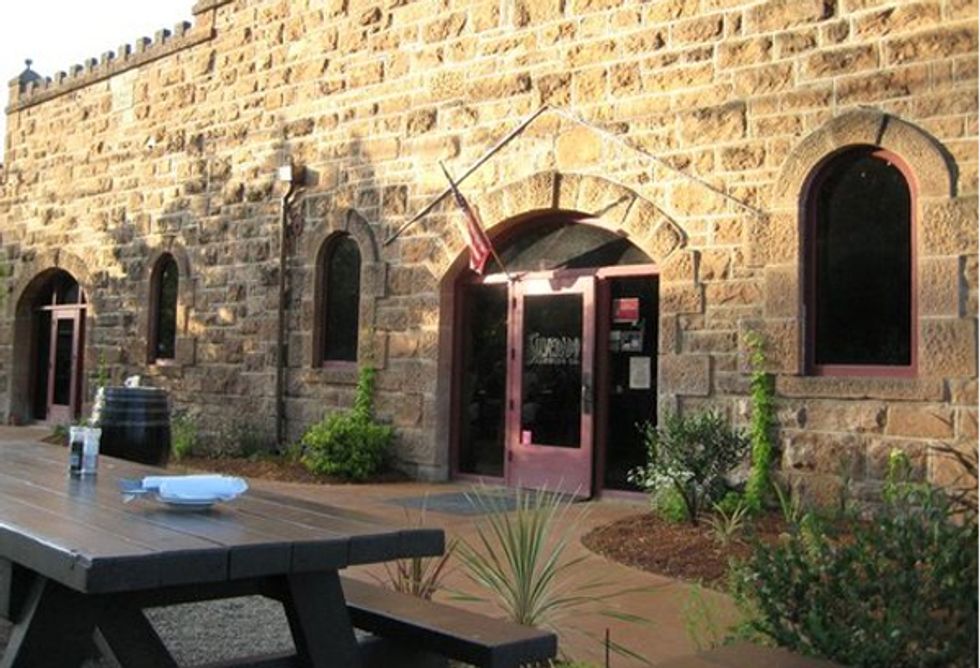 Silverado Brewing Company in St. Helena is a traditional brewery with a laid back feel, generous outdoor patio, frequent live music, and plenty of seasonal brews to choose from. I recommend the Amber or Blond but the menu is always changing so keep an eye out for new things. Food here is exactly what you'd expect of a brew house but with a Napa Valley local/sustainable twist. Call ahead and pick up a keg, stop in and watch the game at the bar, or just grab a quick beer to power you through the day.  
Calistoga Inn and Brewery serves 100% of their beer production right there at their convenient and cozy Inn and Restaurant. They're open 365 days a year and the well-shaded garden patio is a must if the weather is beautiful.  Also a local nighttime favorite, they have a DJ Wednesday – Saturday until 1:00 a.m. and the welcoming atmosphere makes it easy to sit and sip all night even if you don't want to boogey down.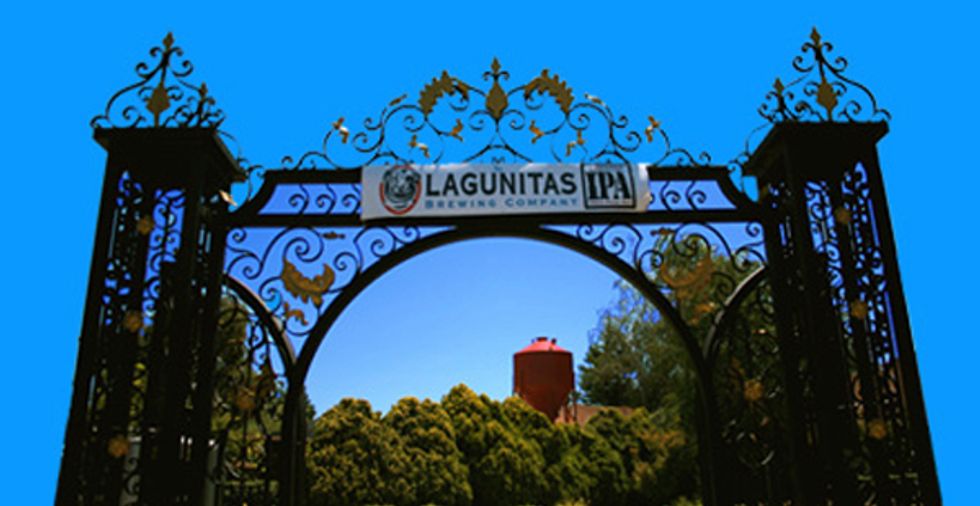 Lagunitas Brewing Company is based in Petaluma, has a TapRoom & Beer Sanctuary with live music almost every night of the week, and killer beer that you've likely seen at your local purveyor of fine beverages. I recommend the brewery tour and although my consistent favorites are the India Pale Ale and Pilsner, I'm looking very forward to October's "Brown Sugga' Sweet Release".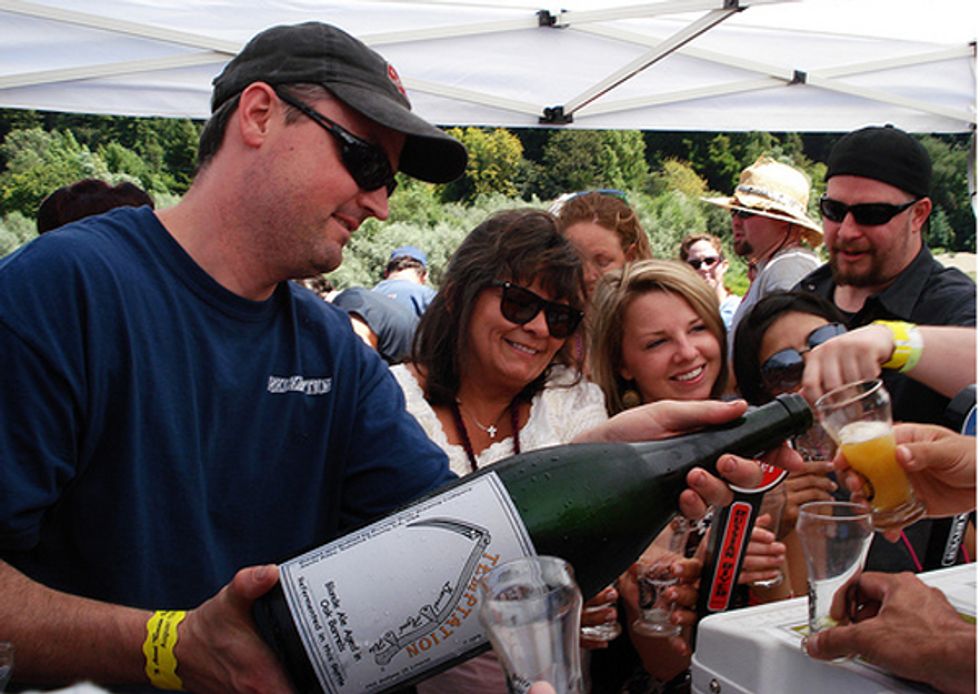 Russian River Brewing Company doesn't have a brewery tour, but they do have an impressive list of Belgian Style Ales, Barrel Aged Beers and a happy hour from 4 – 6:30 p.m. Monday – Friday and all day Sunday. Located in Santa Rosa, Russian River Brewing Company is also known for live music and has developed a passionate following for some of their seasonal releases like "Pliny The Younger".
Yes, it's true, Anderson Valley Brewing Company is the first brewery in the world to offer an 18-hole disc golf course right on the property! Expert or novice (bring extra discs), disc golf is a blast and Anderson Valley brews are widely available so you can try a few before you play a round. They boast a long list of awards, and the Summer Solstice, Oatmeal Stout and Brother David's Double are my personal favorites. Their ecological efforts and the beauty of the surrounding country will also impress.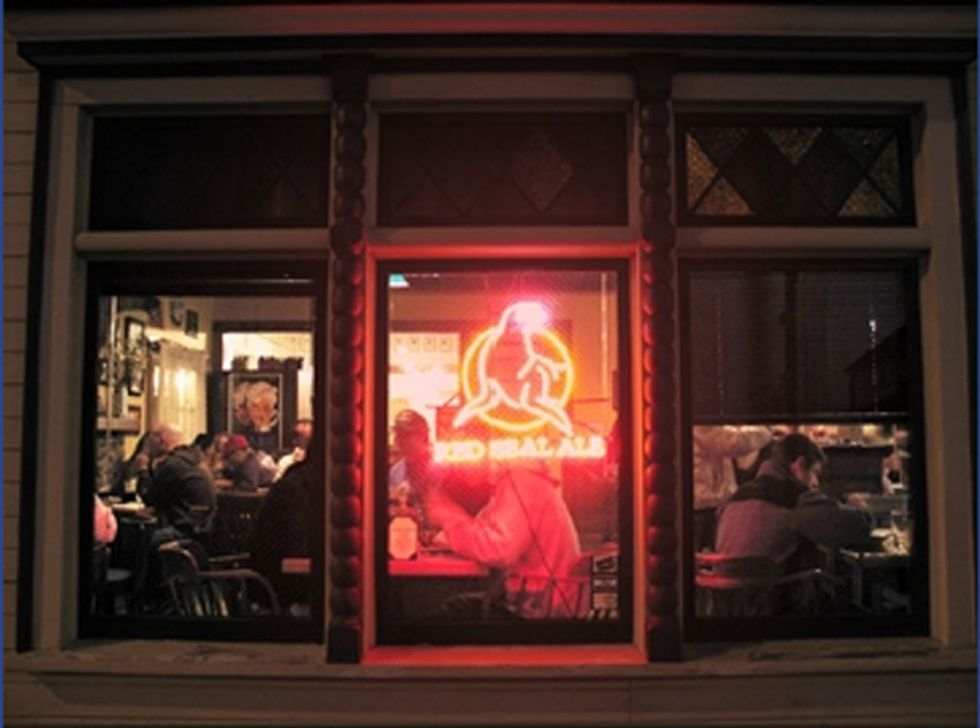 Visiting North Coast Brewing  requires a trip past Mendocino into Fort Bragg, but maybe a coastal brewery tour is exactly what you need? They have a beer museum, beer and cheese pairings, and a serious support of and love for jazz and jazz festivals. The news, reviews, and old-style, corked bottles remind you that making beer is an art form and that you should probably spend a little more time immersing yourself in the artwork.
Moonlight Brewing  is not yet open to the public but their beers are a big hit at California's Artisan Cheese Festival, many local events, and in select bars from Mendocino to San Diego. They have received some great press, and clever names like Death & Taxes, Toast, and Twist of Fate illustrate the fun-loving nature of the company and the team's sense of humor.
A note on pairing cheese and beer from expert Janet Fletcher:
Over the more than 10 years I've been writing regularly about cheese, it has not escaped me that beer is often a better match than wine. I especially love malt-forward beers with cheeses that have a nutty or caramel note, like aged Goudas and Gouda-style cheeses.  Bitter IPAs with tangy Cheddars are another favorite. I recently had a 10-year Hook's Cheddar from Wisconsin with Full Sail Elevation, an Imperial IPA from Oregon, and I thought that pairing was sublime. You can read more here.