7x7 Magazine's annual Best of SF showcases all you could ever hope to eat, drink, see, buy, know, and do in the city. Here is the Best of Play:
---
Insider Access: Gotham Club
AT&T Park's new members-only Gotham Club—the name is an homage to the team's 19th-century New York origins—is where Giants fans go for exclusive game-day events, swank dining experiences, small talk with former Giants players, and bowling. Yes, bowling. Kingpins only, please. 
Un-Barre Method: Informed Technique
Add grace and poise to your workout at Informed Body, the studio of Pilates instructor Jill Harris, with a novel strength-conditioning regime. Harris, a trained jazz and hip-hop dancer, designed a custom-built suspension system that works with springs and resistance (and a little gravity) to help you get toned without bulking up. She collaborated with San Francisco Ballet soloist Dana Genshaft to develop specific exercise routines, and Jeffrey Van Sciver of Alonzo King LINES Ballet is a devotee of the new regimen.
Tee Time: Urban Putt
The Mission gets another playscape with the opening of Urban Putt. Headed up by minigolf fanatic Steve Fox, creator of the Webby Awards, the space features a restaurant (the sit-down UP on the second floor), helmed by Dane Boryta (formerly of Bottle Cap in North Beach); a bar program overseen by Colin Carroll; and a modern minigolf course, conceived and built by Bay Area lighting, sound, and robotics engineers. Each of the 14 holes sports an array of kinetic sculptures, light shows, soundscapes, and other wizardries.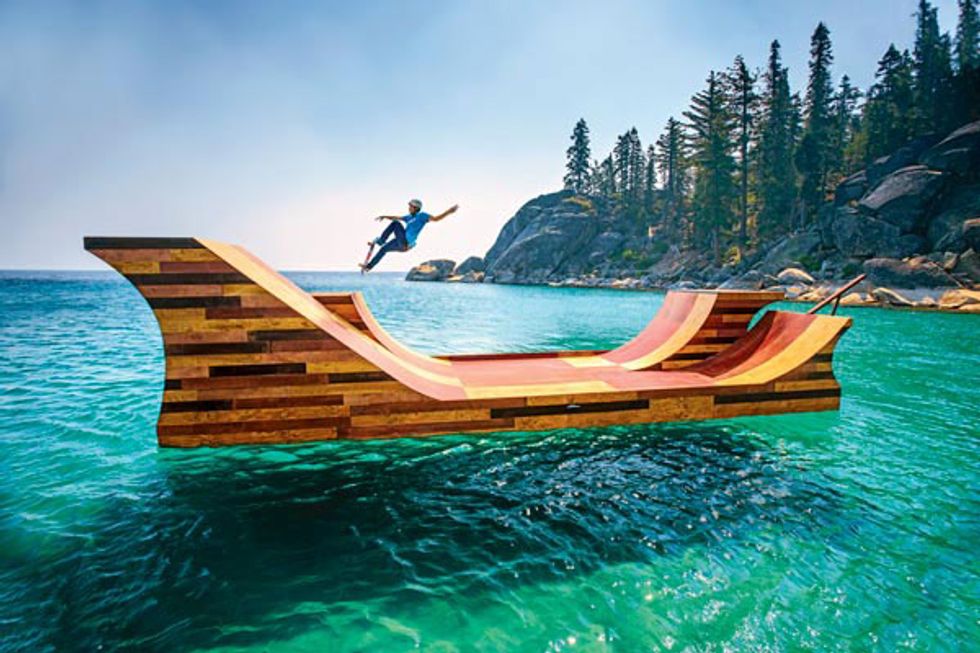 Water Sport: Floating Skateboard Ramp
Visit California has taken over YouTube, putting the spotlight on the Golden State's abundance of inspired citizens who make the seemingly impossible happen. Pedal a 15-foot-tall bicycle over the Golden Gate Bridge? Check. How about a jet pack ride above an arid lake bed? On lock. But we love the floating half-pipe by pro sk8r Bob Burnquist. Beautifully crafted from birch, oak, pine, and spruce, the 7,300-pound engineering marvel is something we'd like to see become a permanent reality on Lake Tahoe.
Camping: Sex in the Woods
Mission-based gear designers Alite have cunningly bundled together two products to create a nifty-and-naughty combo for your next overnight. Their Sex in the Woods Kit includes two zip-together Sexy Hotness sleeping bags and an 8-ounce Stanley flask for whatever potent potables lower your inhibitions—everything you need for a bare-bones love nest. 
Group Sweat: Barry's Bootcamp
Barry Jay's popular-with-the-stars fitness centers are finally getting an SF outpost. Located near AT&T Park, the gym differentiates itself from other boot camps by offering indoor classes in a nightclub setting (cue pumping music and lights). Each session promises to burn 1,000 calories, a useful deficit come happy hour.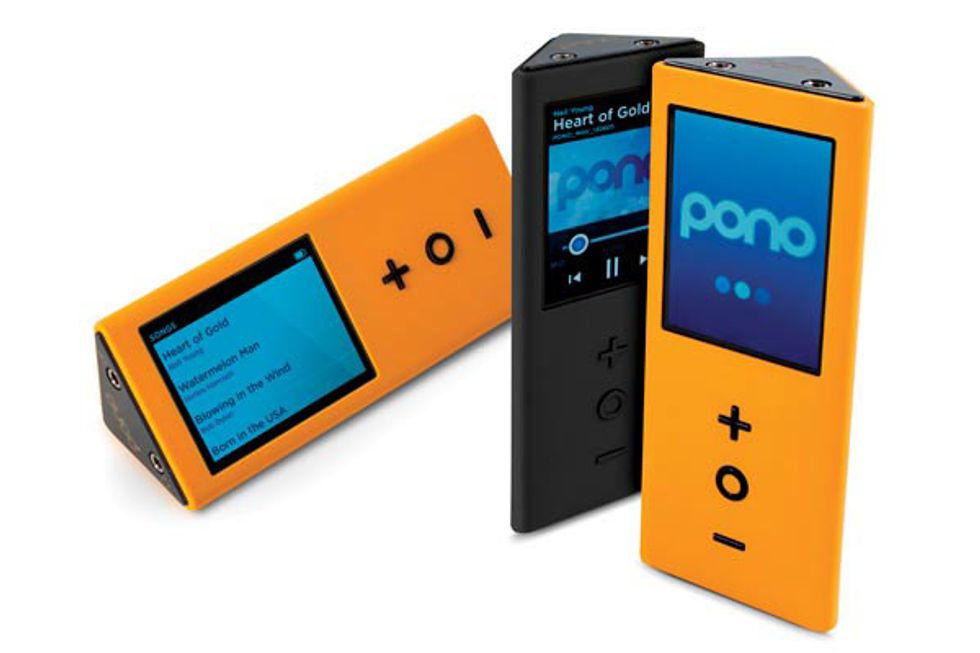 Studio Sound: Pono Music Player
The market has spoken. Neil Young's passion project made audiophiles sit up and take notice—evidenced by one of the most successful Kickstarter campaigns in history, which raised 778 percent of its target goal (or $6.2M). The digital player promises to bring the listener the acoustic quality only musicians in the recording studio hear. Its slightly bulky, triangular shape is necessary to contain all the digital components needed to store and output the best possible sound. 
Table Play: Checkers and Dominoes at El Garage
La Urbana's playful take on  Mexican—a wall-o-mezcals and Mason jars of ceviche that smoke as they arrive at your table—extends to its laidback annex, El Garage, where they're rethinking game night by rolling up the wooden doors to reveal a Zio Ziegler mural and card tables festooned with dominoes and card decks. The menu focuses on easy-to-handle appetizers, and the marble bar serves up beers and sangria. 
Game Making: Sandbox
Come Out and Play has been around since 2006, but in 2013 they launched Sandbox, a third-Thursday-of-the-month meetup, during which game developers test-drive their ideas IRL. A word to the socially awkward set: These interactive experiences may involve "stranger improv." A shot of liquid courage is highly recommended.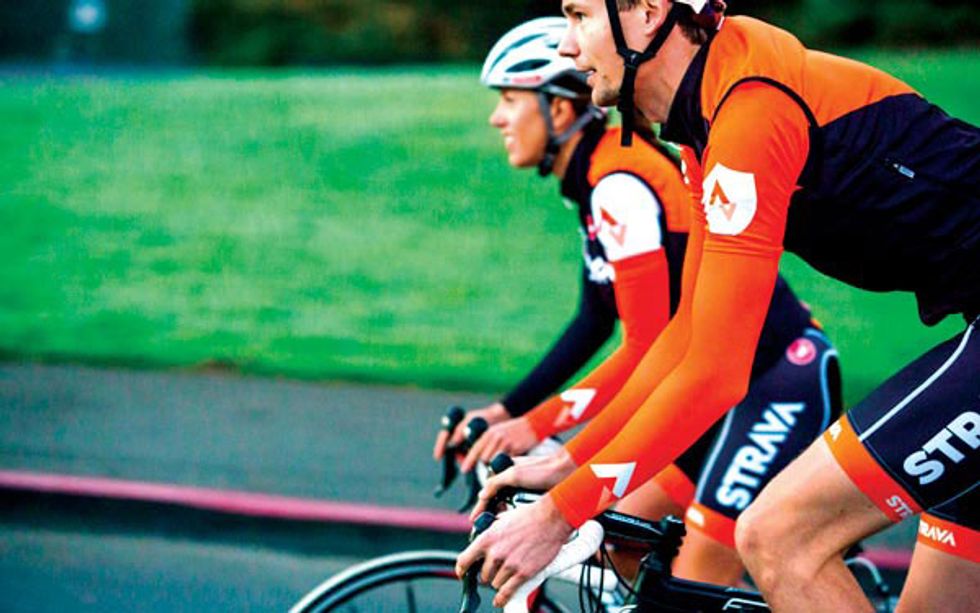 Way to Keep Score: Strava
By tapping into the GPS on a mobile device (iPhone, Android phone, or Garmin watch), this handy, free program tracks your running and biking efforts to help you manage your fitness routine. Upgrade to the premium version for $6 a month to throw yourself into the social—and competitive—side: See how you rank against others in your age and weight class, learn new routes from other users (or add your own), and check your "suffer score."
This article was published in 7x7's June 2014 issue. Click here to subscribe.