Ok, so San Francisco may not exactly be known as a place for kids. Except that everyone we know seems to be having them these days. And for those who don't have the human variety, "fur babies" are an actual thing. So listen up, family people: Here are the best things the Bay Area has to offer to have fun with and take care of your little ones, furry or not.
---
Feline Trend: KitTea Cat Cafe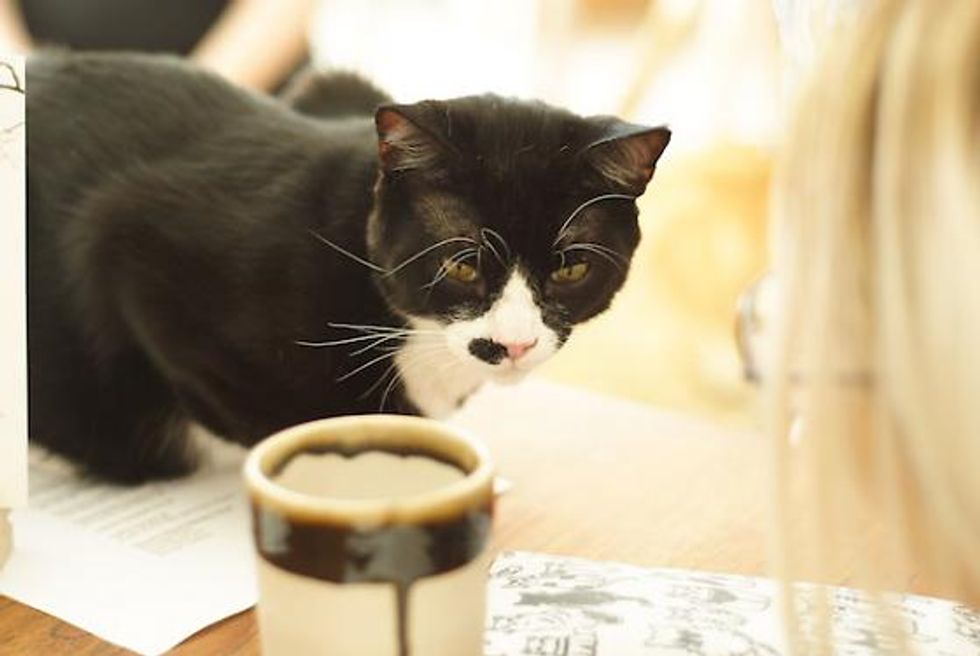 Photo by Anthony Rogers
Felines have inspired many fads, but the recent rise of cat cafes might be the best—and cuddliest—of all. KitTea, at long last, brings the trend to San Francisco, with an open and airy Hayes Valley space.The Japanese teahouse and cat adoption lounge gives SF residents the chance to get a caffeine kick and a kitten all in one go. Courtney Hatt, the founder of KitTea and proud mother of four cats, envisioned KitTea as a community space, and hopes to also host movie nights, birthday parties, office retreats, and more. — Marina Smith // 96 Gough St, (Hayes Valley) kitteasf.com
READER'S CHOICE, Most Kid-Friendly Restaurant: Pizzeria Delfina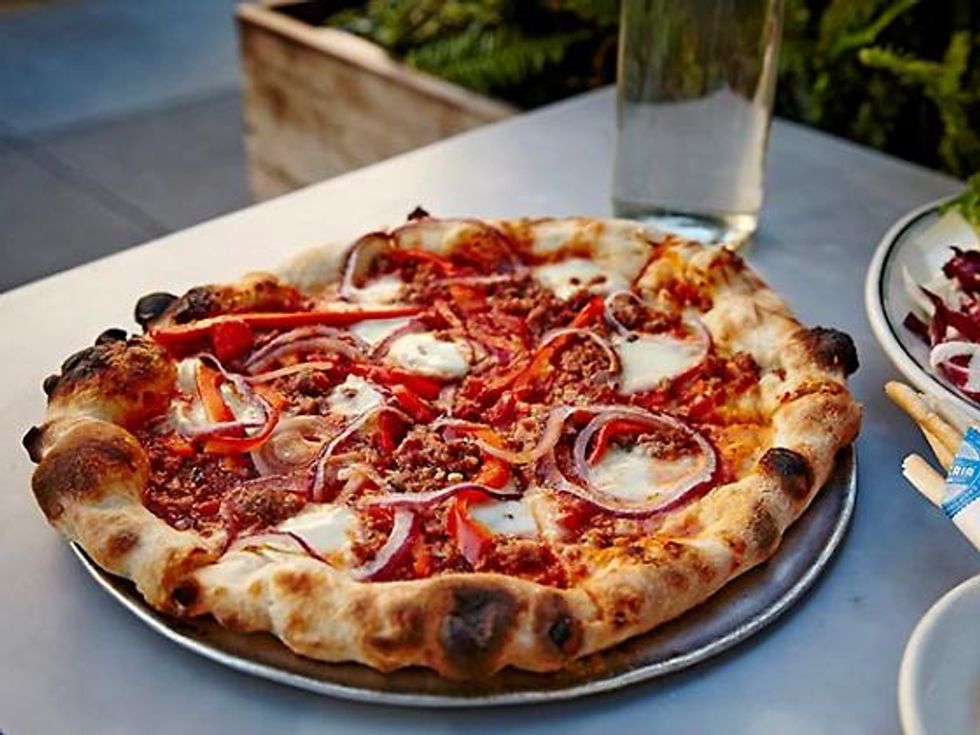 Photo via Pizza Delfina
Years after opening in the Mission, this neighborhood gem hasn't lost any of the excitement that comes with perfectly blistered pies. And with a new location in Burlingame this year, there are even more spots to sit down for family pizza night. Take the kiddos here for a hearty meal that won't break the budget. — Anthony Rogers // 2406 California St, (Pac Heights) pizzeriadelfina.com
Day at the Museum: California Academy of Sciences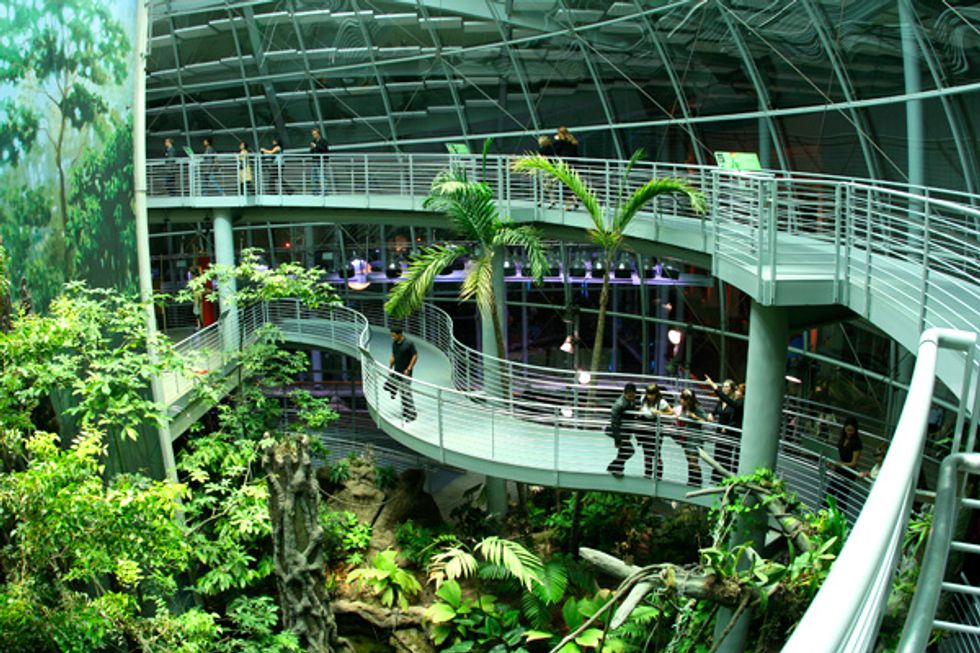 With 40,000 live animals, a 75-foot planetarium, a rainforest, a coral reef, and more interactive exhibits than you can imagine (we're especially looking forward to the snake encounter happening every day this month), the California Academy of Sciences is perfect for kids and the kid in all of use. — Isable Moniz // California Academy of Sciences, 55 Music Concourse Dr (Golden Gate Park) calacademy.org

READER'S CHOICE, Best Dog Park (San Francisco): Crissy Field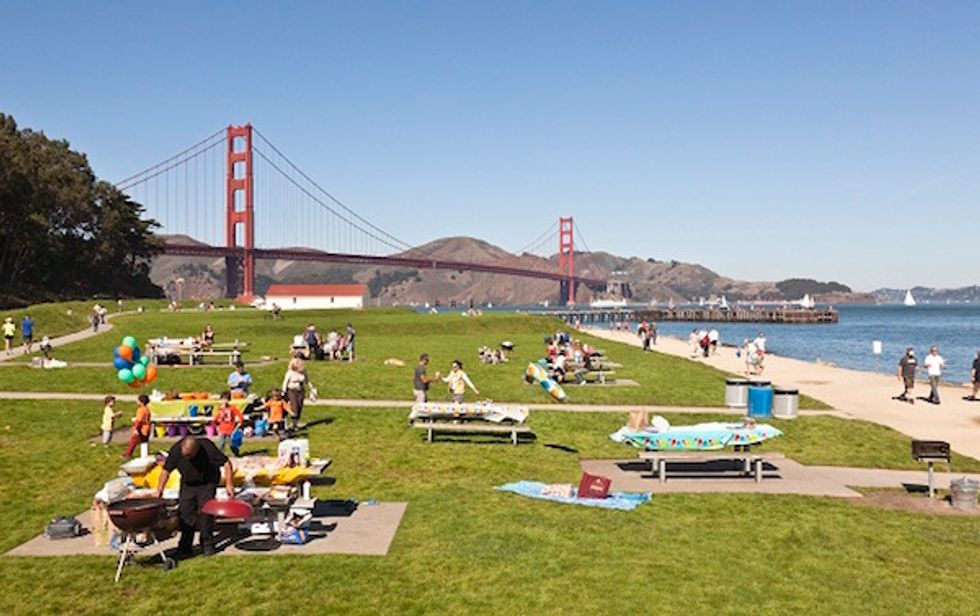 Photo via Presidio GOV
Crissy Field, with its sandy beach, grassy fields, and, oh yeah, amazing view of the Golden Gate, is a true doggie and human heaven. Pack up a picnic, and spend a day kicked back on the sand while your pup frolics off leash in one of the most iconic parks in the land. — M.S // 1199 E Beach, (Presidio) presidio.gov
Place to Spot Sealife: Aquarium of the Bay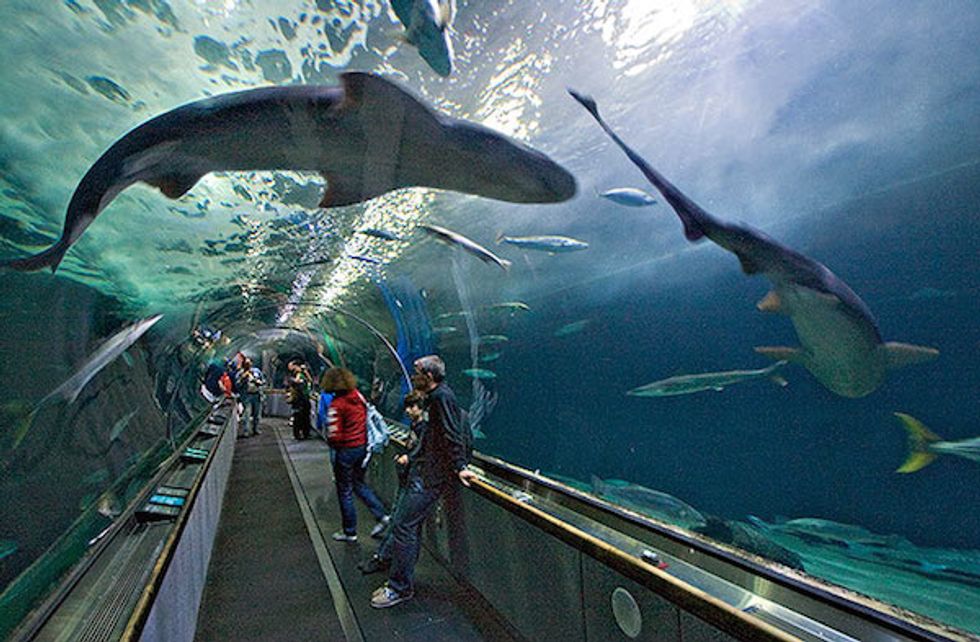 Immerse yourself in sealife at the Aquarium of the Bay. A magical place for kids, adults, and everyone in between, no visit is compelte without a walk "underwater" through the glass tunnel, time spent cooing at the the baby otters, and a lunch spent feeding the sharks. This summer the aquarium celebrates their two-year otterversary as well as the arrival of three Pacific angel sharks just in time for Shark Week. — I.M. // Aquarium of the Bay, 2 Beach St. (Fisherman's Wharf) aquariumofthebay.org. 
READER'S CHOICE, Outstanding Local Non-Profit: Muttville Senior Dog Rescue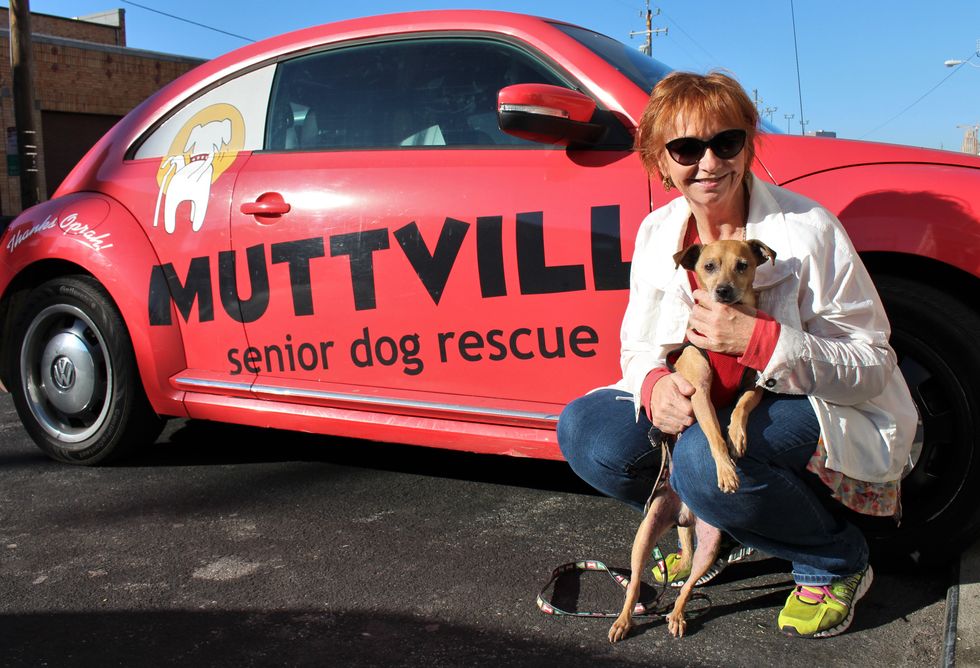 Photo via Muttville Senior Dog Rescue
Muttville Senior Dog Rescue gives a new lease on life to pups who've hit their older days. Muttville provides an adoption, foster, and hospice program to furry friends whilst providing essential education for the humans who love them. In the eight years that they've been serving the Bay Area, they have helped 3,000 dogs and changed a lot of lives. — A.R. // 255 Alabama Street, (Mission) Muttville.org
READER'S CHOICE, Happiest Toy Store: Paxton Gate's Curiosities for Kids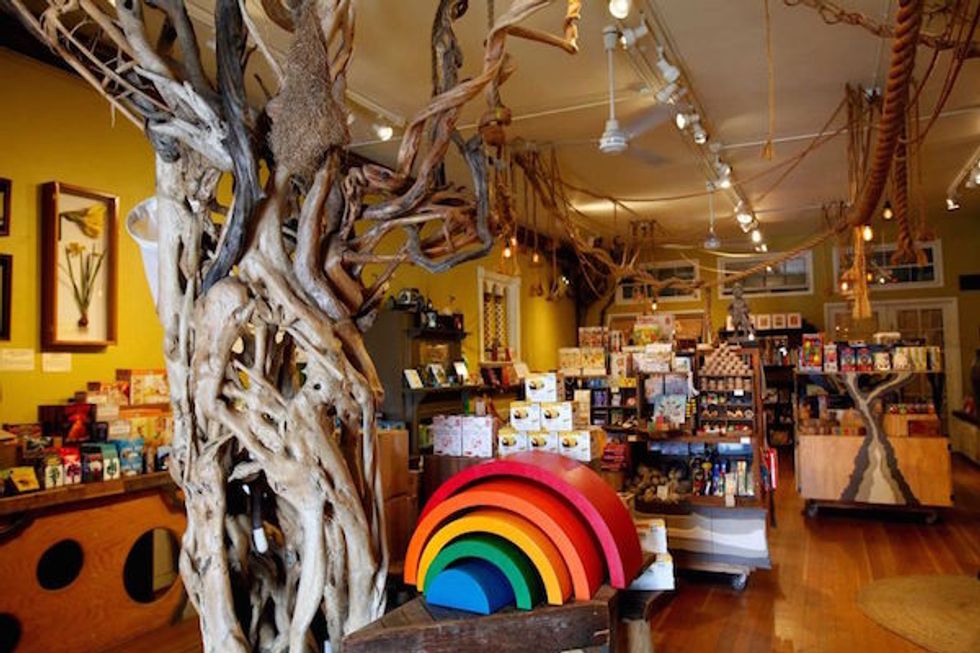 Photo via Paxton Gate's Curiosities For Kids
From the dreamers and eccentrics among us, Paxton Gate's Curiosities for Kids is a dreamscape of treasures and oddities targeted at a younger audience. In this techie era, the toy store brings back some of the joys of the pre-digital era with vintage-inspired and simple toys such as metal racecars, edible chemistry kits, and even the infamous Whoopie cushion. — I.M. // 766 Valencia St, (Mission) paxtongate.com
Cool New Hangout: SoMa West Skatepark and Dog Run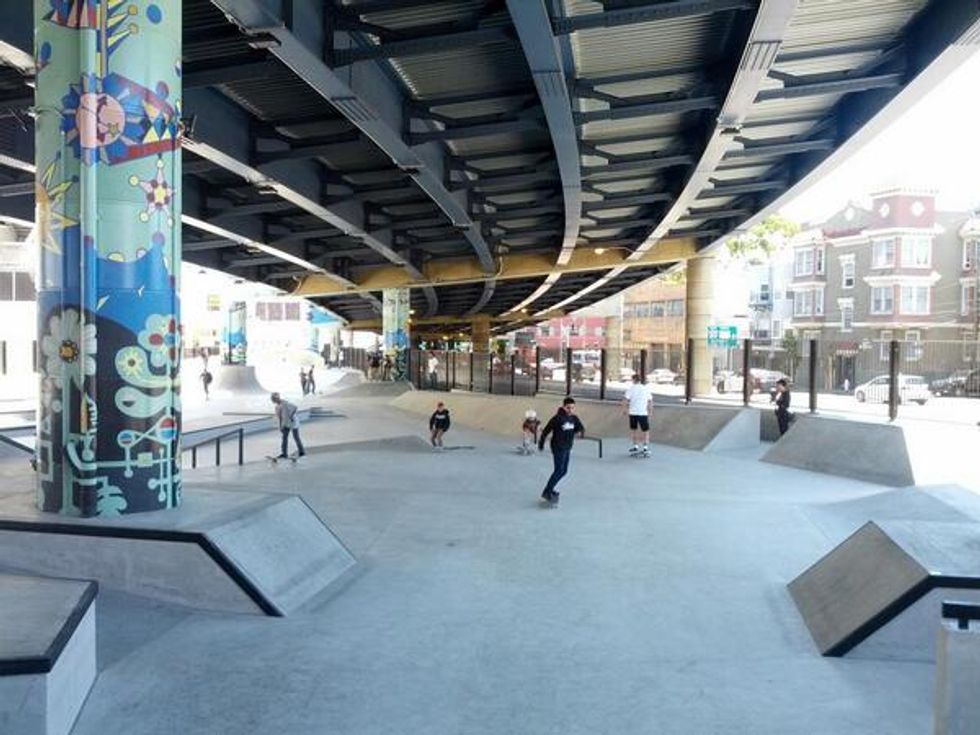 SoMa West Skatepark and Dog Run created a much-needed space for kids and dogs to socialize and get outside. Tucked underneath the Central Freeway, adults, teenagers, and even younger kids can be seen flying around the park on their boards, BMX bikes, Razor scooters, and anything else on wheels. — I.M. // SoMa West Skatepark, Duboce Ave (SoMa) sfdpw.org

East Bay Hiking Grounds: Joaquin Miller Park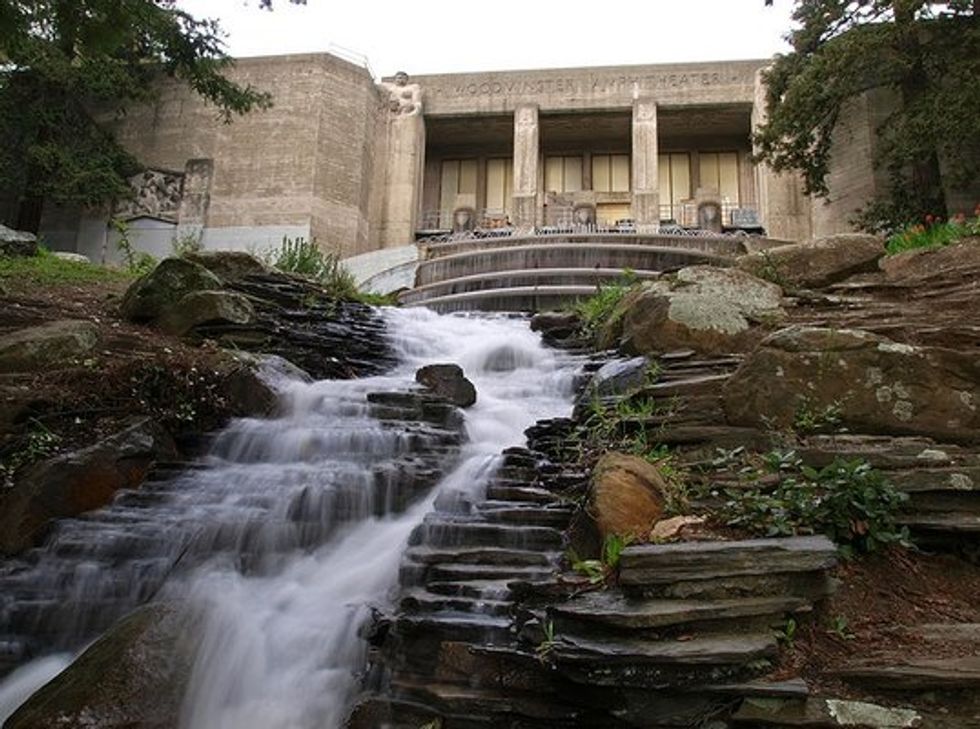 Named after the "Poet of the Sierras" – who coordinated the planting of 75,000 trees in the hills of Oakland – Joaquin Miller Park is the perfect escape from the bustle of the city. The 500-acre park boasts majestic redwood groves, lush creeks, colorful meadows, a man made waterfall, and an abundance of California golden poppies. Be on the look out for rare plants like the Oakland star tulip, pallid Manzanita, and leatherwood, and you might even see wild turkeys, quails, fox, deer, or skunk hidden among the groves. In the summer Woodminster Amphitheatre hosts musicals under the stars, so you can plan some lively entertainment along with your picnic. — Sarah Medina // Joaquin Miller Park, Oakland. 
Creative Space for Tots: The Butterfly Joint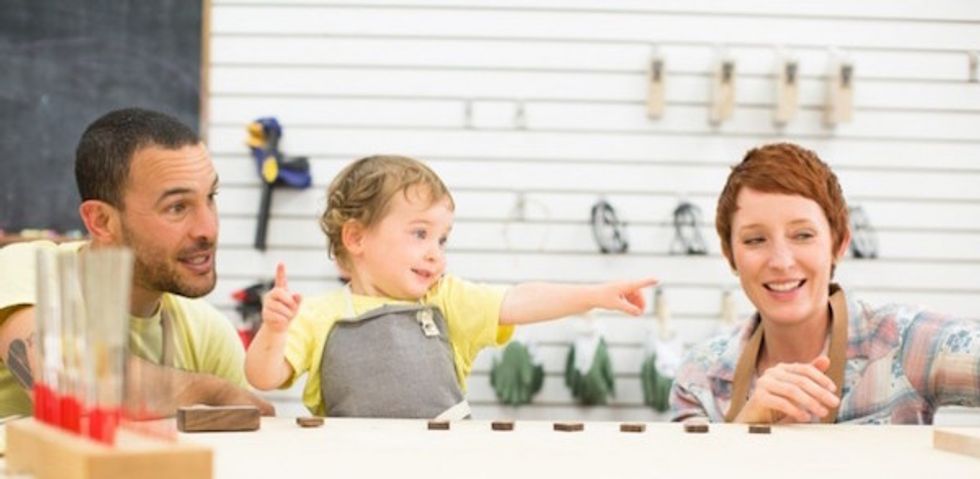 The Butterfly Joint is an adorable woodworking and design studio for children 4 and up. When tots walk through the doors, they're transported into a woodworking factory designed just for them (everything from miniature aprons to hammers, will have you cooing in delight). Students clock in with their very own punch cards, put on their work aprons, and get started on their projects after hearing the sound of the steam whistle. Pretty soon they'll be building their own bookshelves. — I.M.  // 2640 Mission Street (Mission), thebutterflyjoint.com.
READER'S CHOICE, Cutest Kids Clothes: Chloe's Closet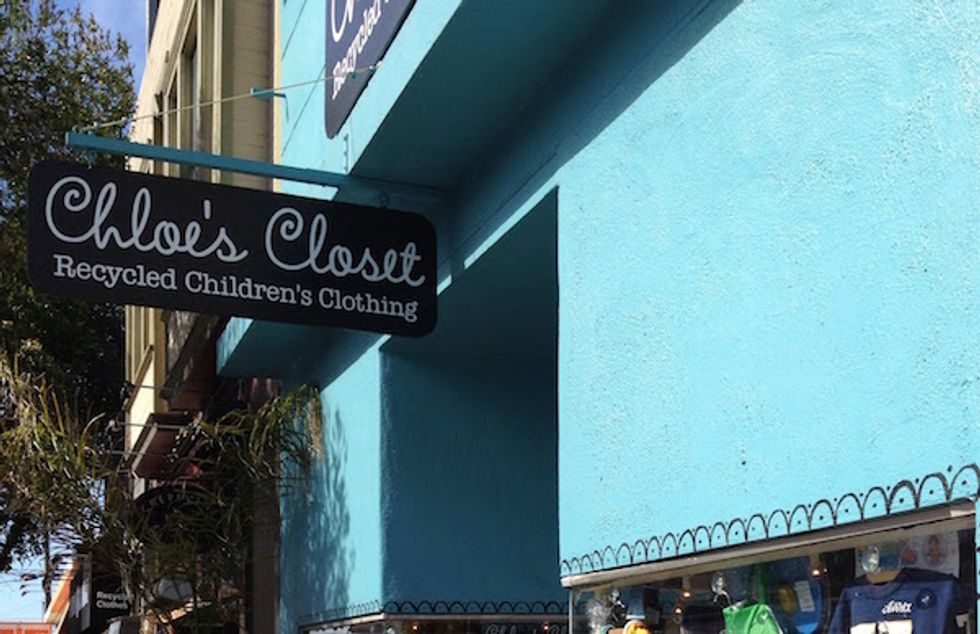 Photo via Chloe's Closet
With kids growing in the blink of an eye, being able to buy and sell used clothing only makes sense. Chloe's Closet started as a dream for owner and mother-of-two Molly Tyson. But now the store is a place for parents and kids to clear out their closets and peruse Chloe's, all in a homey, friendly atmosphere. — I.M // 616 Irving St, (Cole Valley) chloescloset.com
Place to Pick Up a New Friend: SF SPCA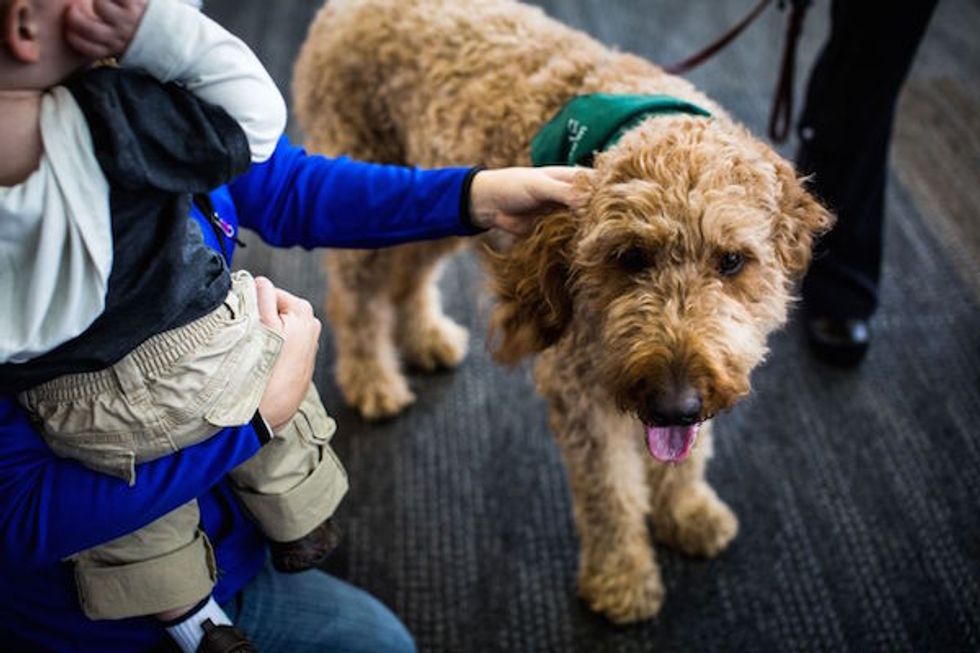 Did someone say kittens? Working to end animal abandonment by 2020, the SF SPCA recently helped the city become the most humane major city in the U.S. They have a variety of youth programs and volunteer options for kids (available at the Mission campus), plus a Puppy Movie Night, and they host birthday parties. Puppies, movies, and cake? We're in. — I.M.  // 2343 Fillmore (Pacific Heights) and 201 Alabama (Mission)  sfspca.org. 
Best East Bay Dog Park: Point Isabel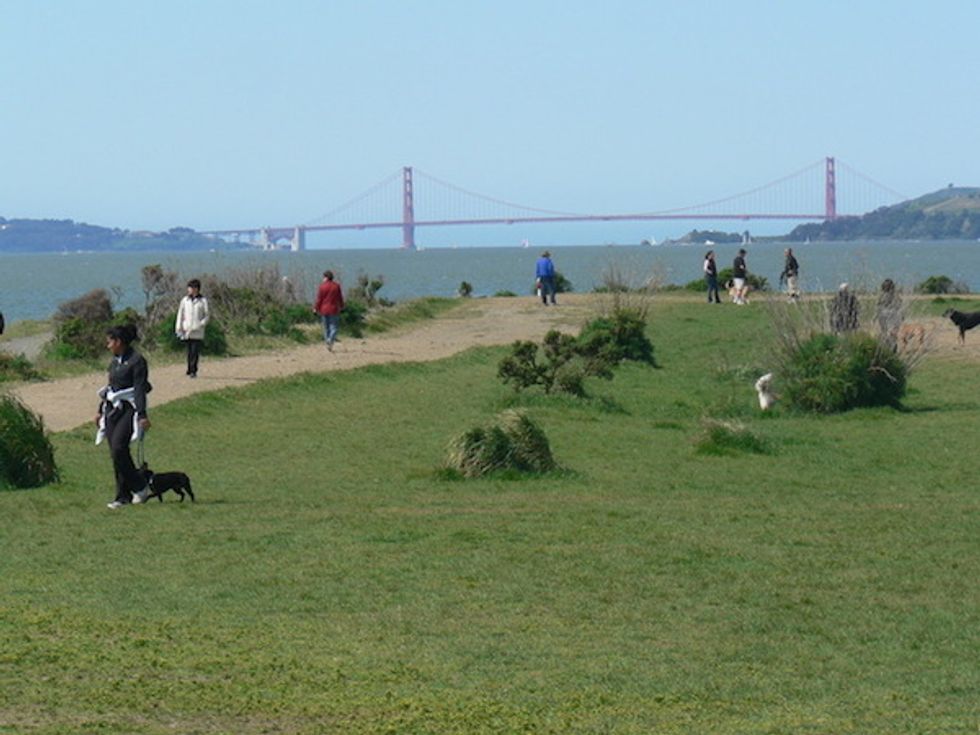 One of the largest off-leash dog parks in the nation, Point Isabel features views of the Golden Gate and Marin County as well as hundreds of the cutest dog you've ever seen. After a busy, dog-filled day you can stop by Mudpuppy's Tub & Scrub to clean up your pooch. And if you're without a special friend, fishing, running, picnicking, and kite flying are all viable options. — S.M.  // Point Isabel Regional Shoreline, 2701 Isabel St, Richmond. ebparks.org

Unique Toy Exporium: Mapamundi Kids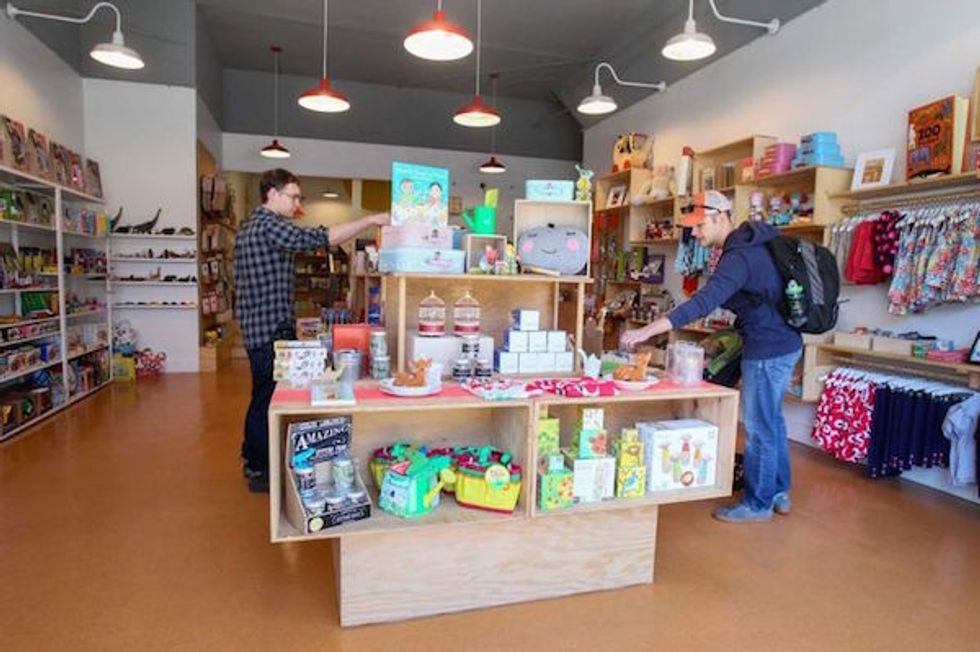 Mapamundi Kids provides a unique array of toys, clothing, books, and housewares for the under-5 population of San Francisco. Their passion for discovery, individuality, and play comes through in the selection, as well as their dedication to quality, sustainable and accessible products.— I.M. // 1306 Castro St. (Noe Valley) mapamundikids.com

Fashion for Cool Kids: Tug Tug Guerrerro
A lifestyle boutique for kids ages zero to eight, Tug Tug Guerrerro works with independent designers to produce sustainable clothing and products. With a brick and mortar shop in Noe Valley, they're all about keeping San Francisco's kids fashionable in the most conscientious way. —I.M  // 1003 Guerrero St. (Mission), tugtugsf.com.
Wholesome Playroom: Romp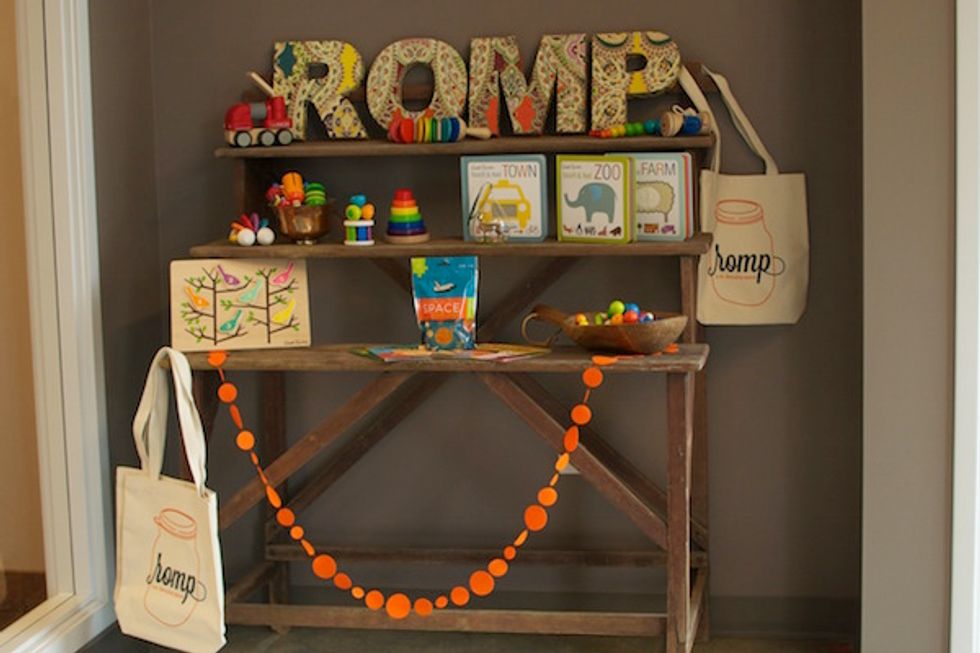 In her quest to give her daughter the best childhood possible, Romp owner Kellie Martin helps kids learn through play, with mom-approved wholesome toys. The idea: to let kids be kids, with boundless energy and fun, in an exploratory environment where they can think, discover, and make art. — I.M  // rompstore.com.
Cutest Clothes for Kiddos: The Podots
From romantic partners and professional designers Josh and Lauren Podoll comes not only one very cute child, but a collection of fashionable, sustainable, and comfy children's clothes as well. The Podots is a must-shop for the stylish SF kid. Tiny raglan tees? Naturally. — I.M  //  The Podolls, (Noe Valley and Burlingame), shopthepodolls.com.
Doggy Day Spa: Metro Dog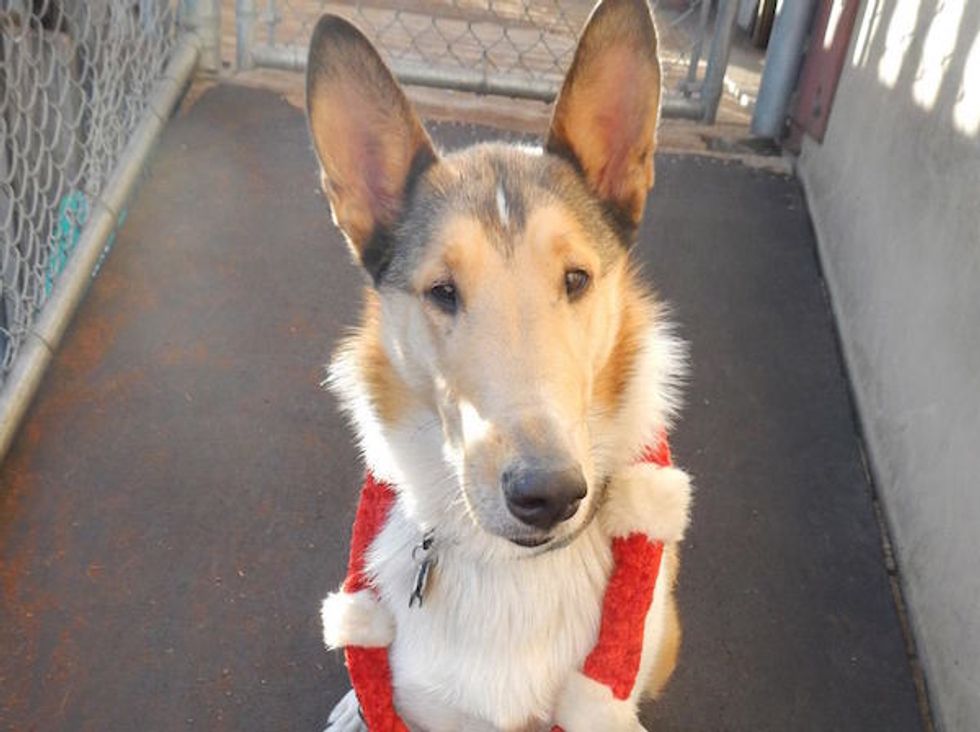 Richmond's Metro Dog is a 12,500 square foot canine wonderland comprised of a daycare, hotel, training academy, walking service and groomers under a skylight filled, vaulted redwood ceiling. With seven total indoor and outdoor play yards and a staff focused on the safety and comfort of your pet, your only worry may be that your dog won't want to leave. — James Vest // Metro Dog, 3117 Pierce St, Richmond. metrodog.com
Most Magical Place Around: The Exploratorium
A scientific wonderland for kids of all ages, the new Embarcadero home of the SF Exploratorium is the place to learn about circuitry, physics, and how to blow really big bubbles. Here we are blissfully encouraging to touch everything, listen differently, play in the Tinkering Studio, and see the world an all-new way. Curiousity didn't really kill the cat, so get curious. —I.M  //  Pier 15 (Embarcadero), exploratorium.edu

Off-Leash Hike: Fort Funston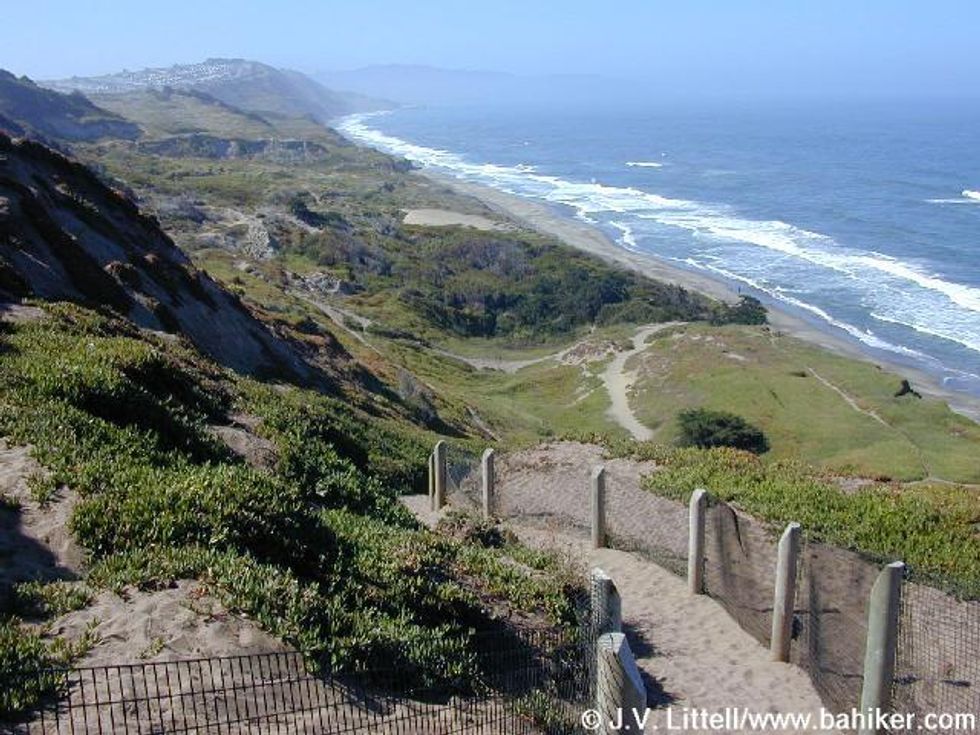 200-foot bluffs, expansive hiking trails, and a fantastic view await you and your pooch at Fort Funston. Explore the easily-accessible natural beauty of the Bay for a breath of fresh ocean air and some exercise for the whole family. — I.M. // Fort Funston Rd (Lake Merced) nps.gov 
School for Tiny Boppers: Music for Aardvarks
Music for Aardvarks provides musical ed for tots aged four months to five years. Now in SF, the 45-minute classes are designed to expose children to a variety of genres, especially those highlighting the diverse urban environment kids grow up in today. Classes encourage movement and exploration, and dispose of the idea that there is any right or wrong way to do something. — I.M  //  Multiple locations, musicforsf.com