Obsessed with Big Little Lies and got a few thousand dollars laying around? You're in luck!
Plus, the city is breaking ground on a new LGBTQ-themed park in SoMa; Google invests $1 billion dollars into the housing crisis; and more local headlines you might have missed this week.
---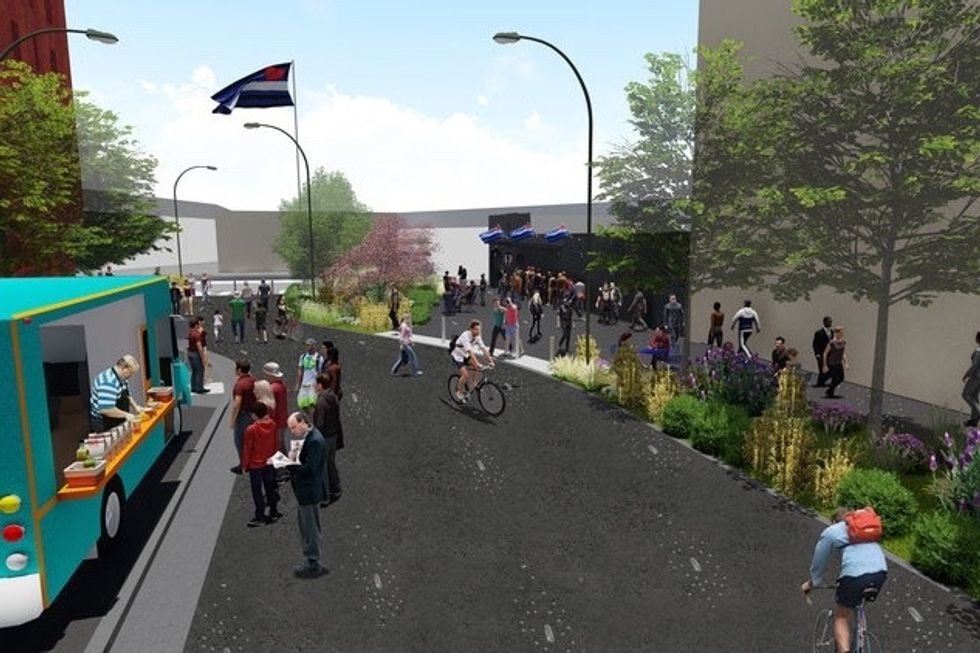 A rendering plan for Eagle Plaza.(Courtesy of Eagle Plaza)
Construction begins on leather/LGBTQ-themed park, SF Curbed

Eagle Plaza "will serve as a gathering place for us to honor these [leather and LGBTQ] communities that make San Francisco unique," said Mayor London Breed. Read more.
Google investing $1 billion to fight Bay Area housing crisis, CNN Business
In the midst of an affordability crisis in the Bay Area, will Google be the unexpected hero? The tech company is stepping up to the plate. Read more.
Amazon Wants To Get Your Booze Delivered ASAP In San Francisco, SFist
Amazon Prime wants to make all your drunken dreams come true by delivering your booze straight to your door. The company has applied for a liquor license and has plans to open a small liquor store in the city. Read more.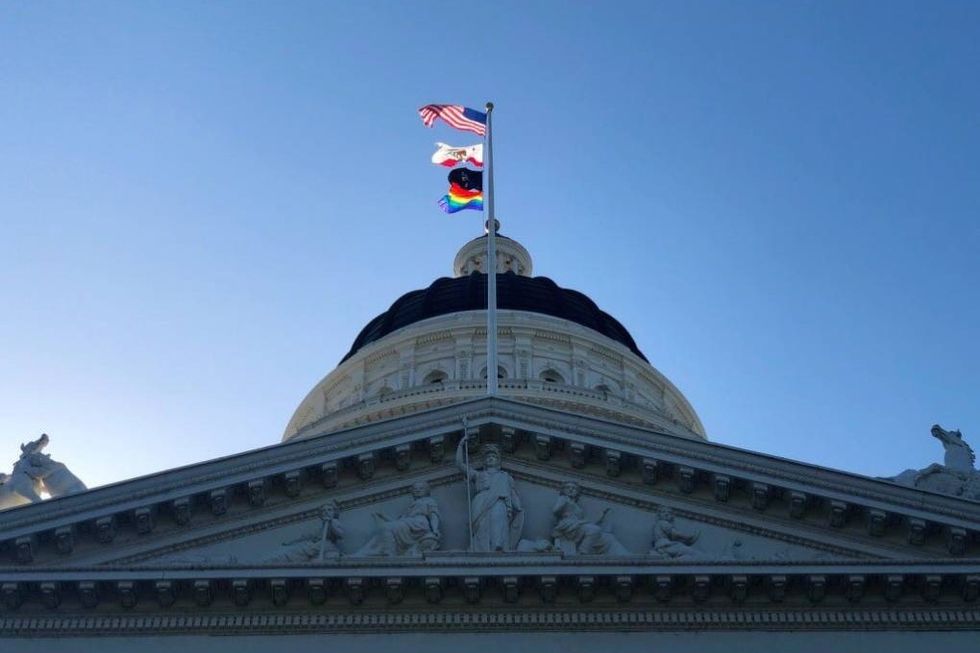 The pride flag flies over the California Capitol building.C(ourtesy of the Governor's Office)
Pride Flag Flies Over California Capitol for the First Time—Except for a Few Hours Back in 1990, KQED

For the first time in 29 years, the California State Capitol is celebrating Pride month by flying the rainbow flag over the building. Read more.
Here's how much it costs to rent Reese Witherspoon's 'Big Little Lies' house, SF Gate
Fans of the HBO series Big Little Lies will be glad to hear that the iconic Monterey house occupied by Madeline Martha Mackenzie, played by Reese Witherspoon, is available to rent. As you might guess, sleeping where Madeline sleeps does not come cheap. Read more.