Today at Yerba Buena Center for the Arts in San Francisco, Apple CEO Tim Cook and senior vice president of design Jonathan Ive, introduced the world to the Apple Watch. Think of it as a combination of a Fitbit and an iPod Touch—and more.
---
According Apple, you can use the new watch to pay for your purchases (just like you can with their iPhone), talk to Siri, play games, scroll photos, summon an Uber, pair with iPhone via Wi-Fi and Bluetooth, and even open your garage door. 
Cook calls it "the most advanced timepiece ever created." 
Bay Area native Chrisy Turlington Burns was also in attendance at today's event. The notable local has an impressive resume— model, mother, star of George Michael's "Freedom '90," advisor to Harvard School of Public Health, founder of Every Mother Counts, and a member of Time's top 100 most influential people list.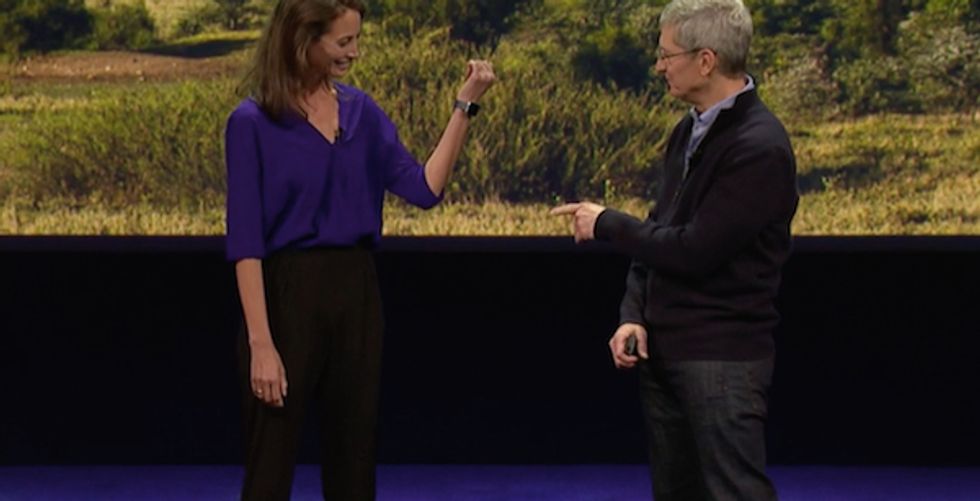 The Bay Area-born supermodel says of the new gizmo, "In the short time I've been using [Apple Watch], I can already see how this is going to be an important part of my life."
Turlington prefers the watch's blue modern buckle. She even wore her watch during a race in Tanzania. Because of course she did. Glorious.  
The watch starts at $349. But! If you want the real deal, be sure to pick up the Apple Watch Edition (featuring, among other things, 18-karat gold) for a cool $10,000... and up.
Apple Watch pre-orders start April 10, ships April 24.
Also making an appearance at today's Apple event? The new MacBook. Bask in its streamlined gorgeousness.
Ohhhh: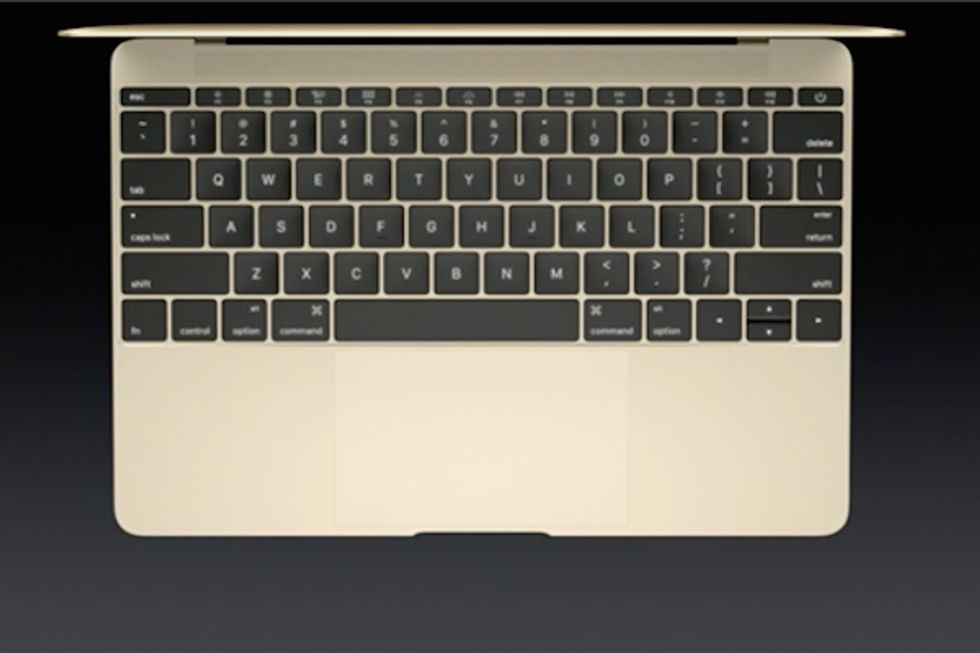 Ahhhh: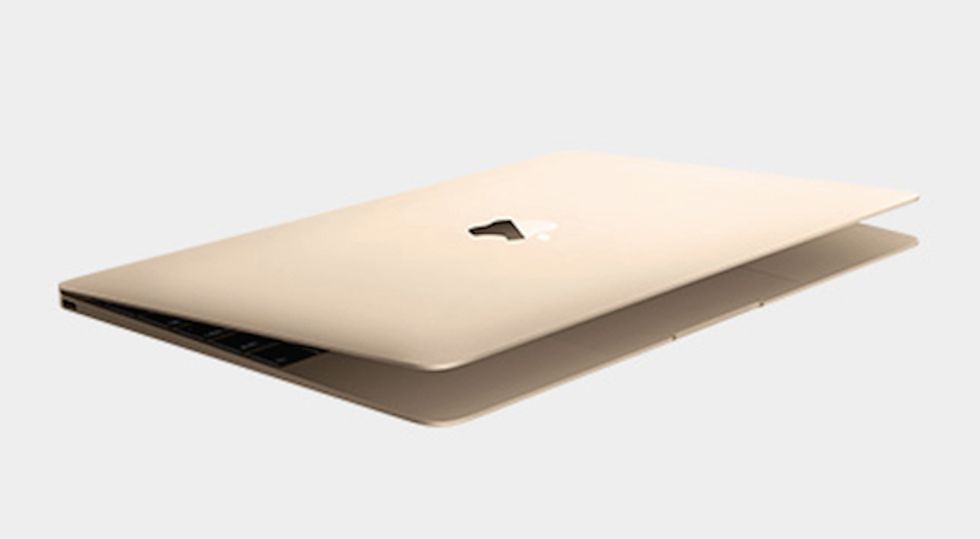 The new MacBook (billed as "[t]he most extreme and efficient notebook we've ever created," according to Cook) comes in silver, space gray, or gold, just like the iPhone 6 and iPhone 6 Plus. It's also 24% thinner than the MacBook Air. On the downside? It comes with a new port, something they're calling USB-C. This means you will need to buy adapters. 
This new must-have laptop starts out at a whopping $1299 (8GB memory, 256GB). Ships on April 10. 
In addition to today's release, Apple also announced that they're lowering the price of Apple TV to $69.