For all its longtime neighborhood shortcomings—take, for example, poor taste (the area's small businesses have names like Hand Job, Slurp, and Spunk) and a serious lack of real food—the Castro is celebrating a new day under the rainbow. 
---
While the jury is still out on the city's recent $4.5 million Castro Street makeover—broader sidewalks replaced lovely old shade trees with slow-to grow saplings, and bronze plaques honoring LGBT heroes were unfortunately misspelled (ahem, Oscar Wilde's "bitting wit")—it seems to have spurred a neighborhood renaissance of sorts, with an influx of artisan coffee shops, retail, and even real restaurants that cater to foodies. (Of course, there are those rainbow crosswalks. We have no comment at this time.)
Whatever you think of the Castro's various charms, we give the 'hood props for trying to enter the world of modern San Francisco—where, you know, it's okay to name your business without sexual innuendo, and it's okay to let the rest of the city in. For all you LGBTs who have long since moved to quieter neighborhoods, or for you straight gals itching for a night on the dance floor without having to fend off pervy dudes, the time is now for a staycation in sunny Castro. Here's where to stay, eat and play while you're there. And of course, look out for the reopening of the revamped Dolores Park...it's so close!
STAY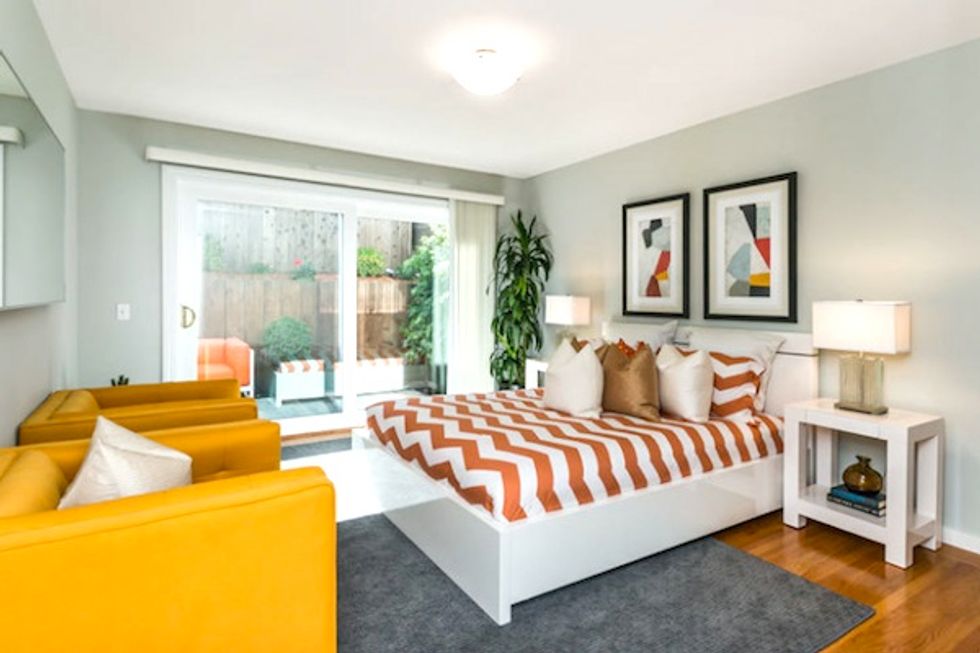 (Photo via Misterbnb)
If you're going to staycation in your own city, do it the authentic way and stay in a local's home. The gay men's answer to Airbnb, Misterbnb is aiming to "connect the global gay community" with gay-owned stays around the world. We like this little cutie—a one-bed, one-bath with mod decor and its own parking space—just two blocks off the main drag. For the ladies among us, the overnight options are slim. The Parker Guest house, a B&B on Church Street, is your best bet.
EAT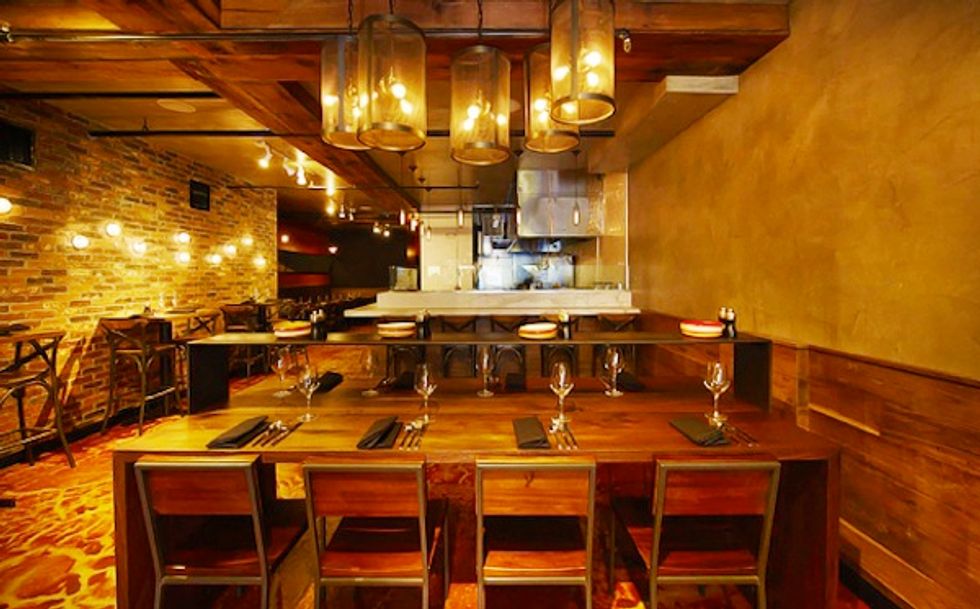 (Photo courtesy of Beso)
Beso Bistronomia may have been the first to bring Cali's farm-to-table dining ethos to the Castro's main intersection, serving Catalan-style tapas made with ingredients grown at Napa Kitchen Gardens, a farm dedicated to the restaurant group which also owns Bisou on Market Street. Communal dining is the way to go here. Couples should order the paella and a bottle of Avinyo cava.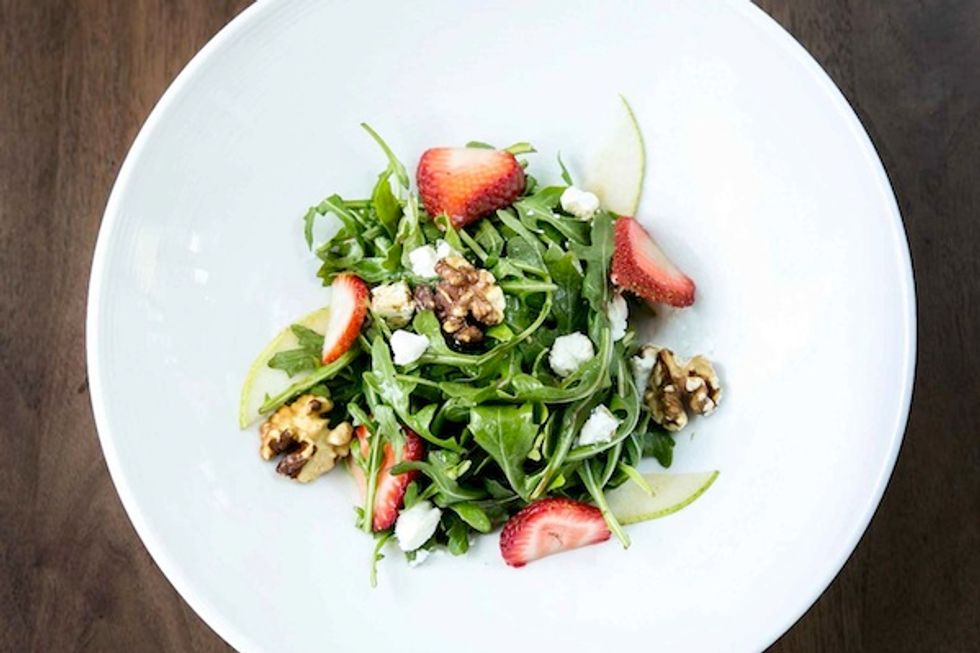 (Photo courtesy of Lark)
It wasn't so long ago that we were hard-pressed to find much other than pizza and cheap sushi here, let alone a salad. All hail Lark Food & Wine, opened this spring, for bringing arugula to this stretch of 18th Street. The Med-inspired restaurant also serves a house-ground lamb burger with burratta that's worthy of a second visit. 
DRINK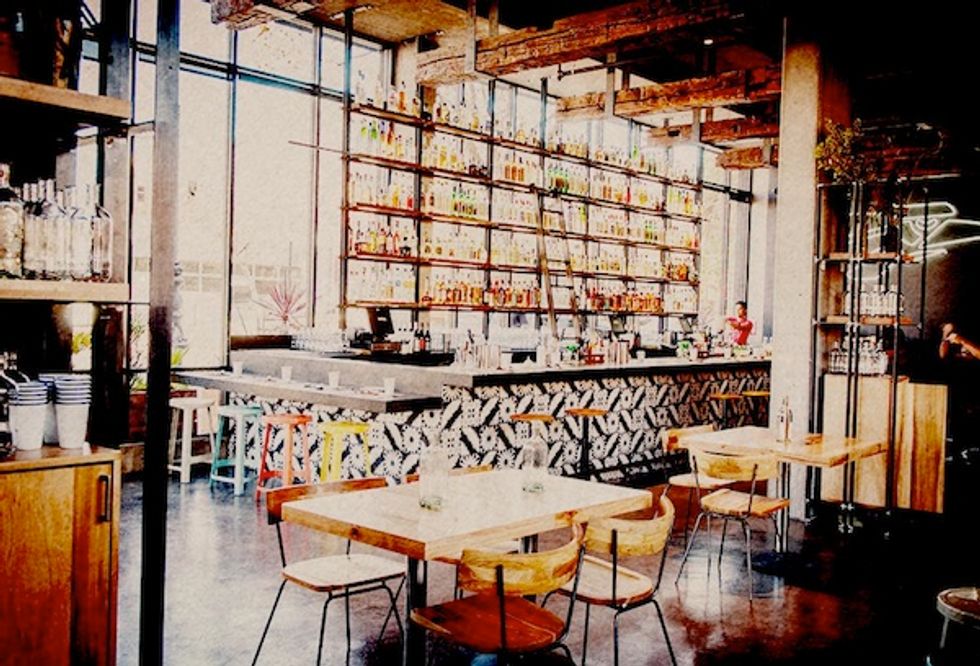 (Photo courtesy of Hecho)
While Hecho on Market Street is a full-fledged and fully delicious Mexican restaurant (we have dreams about the prawn and chorizo tacos), this is also the place to drink if the bars aren't your thing. Hecho's cocktail list transports us to Tulum, with margaritas, mezcal, and tropical refreshments. Our favorite: La Saracita, with fresh pineapple, lime, and ancho chile. Go for a boozy brunch. (If the more traditional Castro drink-and-hook-up spot is what you seek, there are plenty to choose from here.)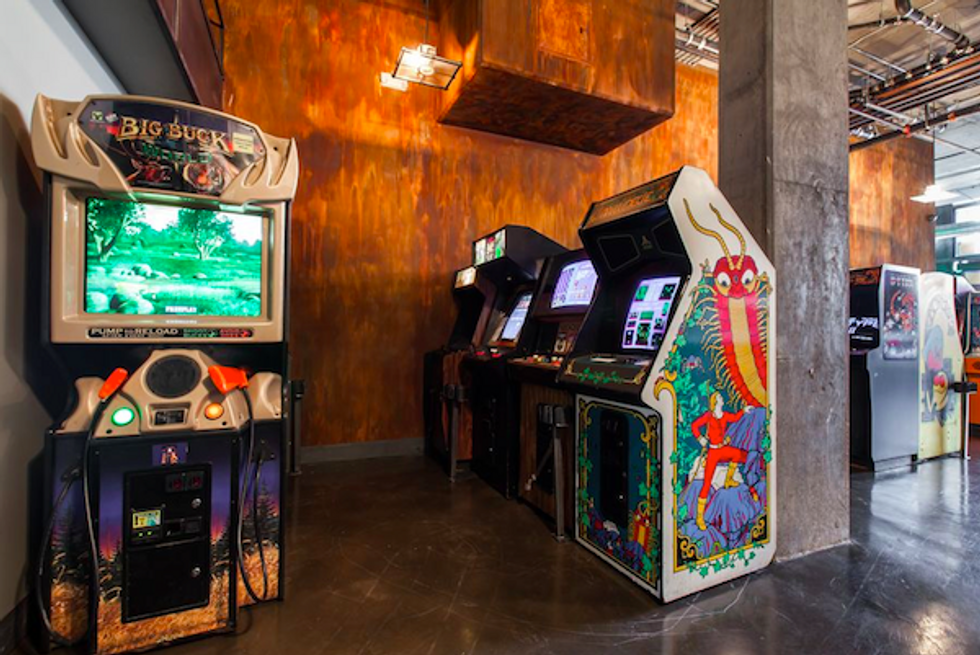 (Photo via infinitelegroom.com)
Gaming is a thing Bay Area–wide—even in the Castro. Spend a #tbt at Brewcade where you can throw down some Donkey Kong or Frogger over sparkling slushies, draft beers, and munchies like corn nuts and jerky.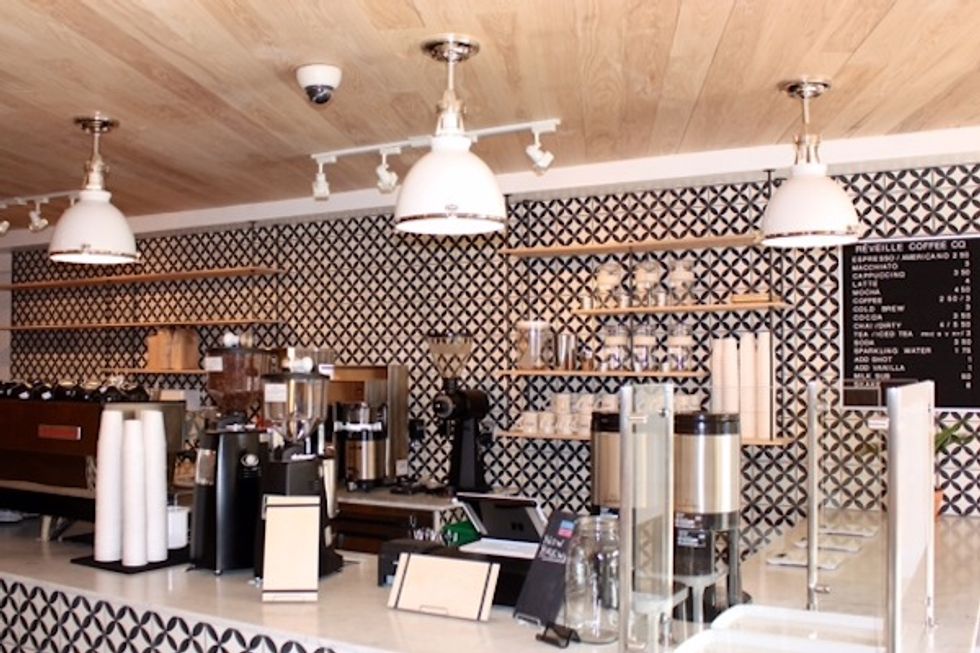 (Photo via SFGate) 
Coffee shops are the new bar here in the Castro (okay, not really, but there are lots!) Of the new crop of java houses, we love Reveille Coffee best. Owned by (adorable) brothers Tommy and Chris Newbury, this spot has a blessedly modern, pretty interior. While that alone would be good enough for us, their full kitchen serves pastries, breakfast and lunch, and, of course, quality coffee brewed with all the hipster fussiness of your favorite Mission haunt.
SHOP + PLAY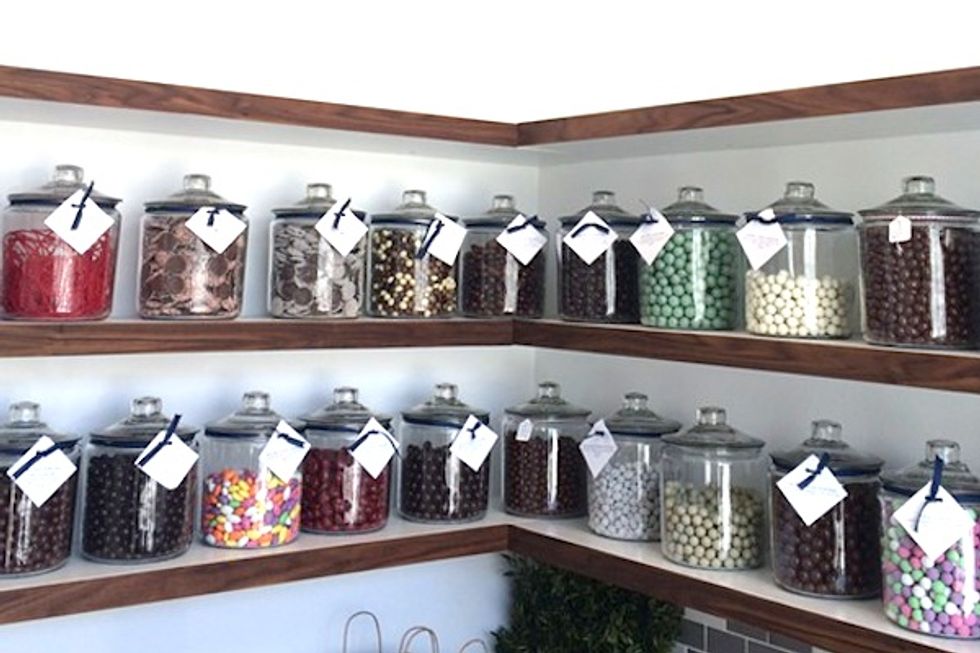 (Photo by Pete Kane, via SFWeekly.com)
One late afternoon, as we wandered down Market Street on the way to Hecho, we came upon Giddy Candy and went positively gaga. The bon-bon-sized shop has no website which, in a way, is kind of perfect: This little place feels like a throwback to the days when we got more buzzed from staring slack-jawed at shelves brimming with sugary, colorful confections than we do from the Facebook alerts on our iPhones. Listen up, cinnamon bear fans: This is your mecca.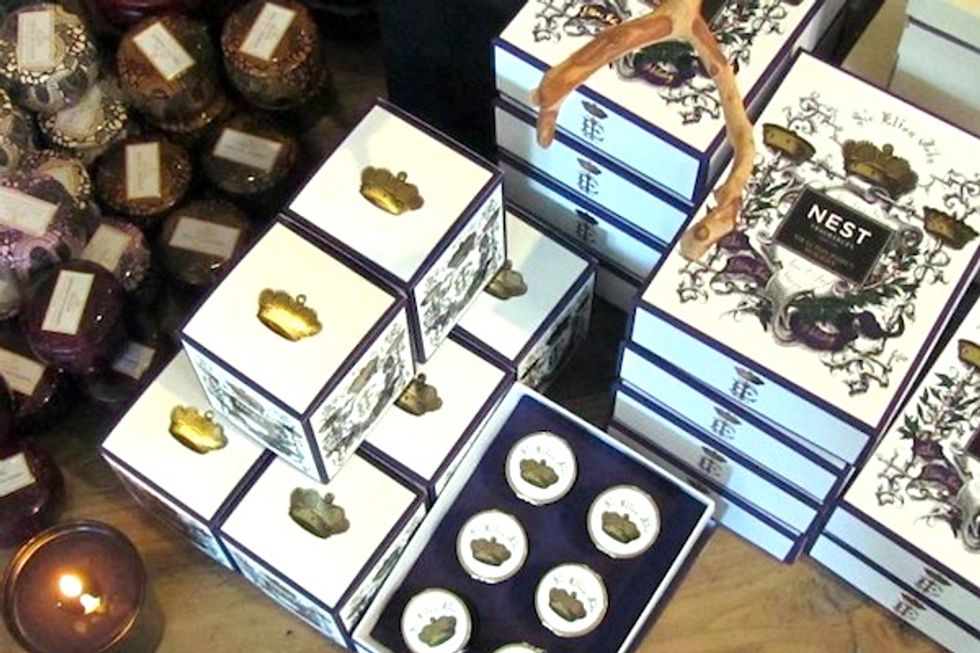 (ZGO, photo via merchantcircle.com)
There is only one reason to shop along Castro Street proper, where rainbow zippos and unmentionables rule: That is ZGO Fragrance & Apothecary, at the corner of 19th, which vies with Whole Foods for a chunk of our paychecks. Browse gorgeous candles, diffusers, and bath and body goods—be careful, it adds up! If you're itching to shop, head back toward Market Street and hang a right. Look out for the magically sculptural florals at Ixia; modern furniture and accessories at A&G Merch and Kenneth Wingard; and beautifully curated designer consignment for men and women at Sui Generis.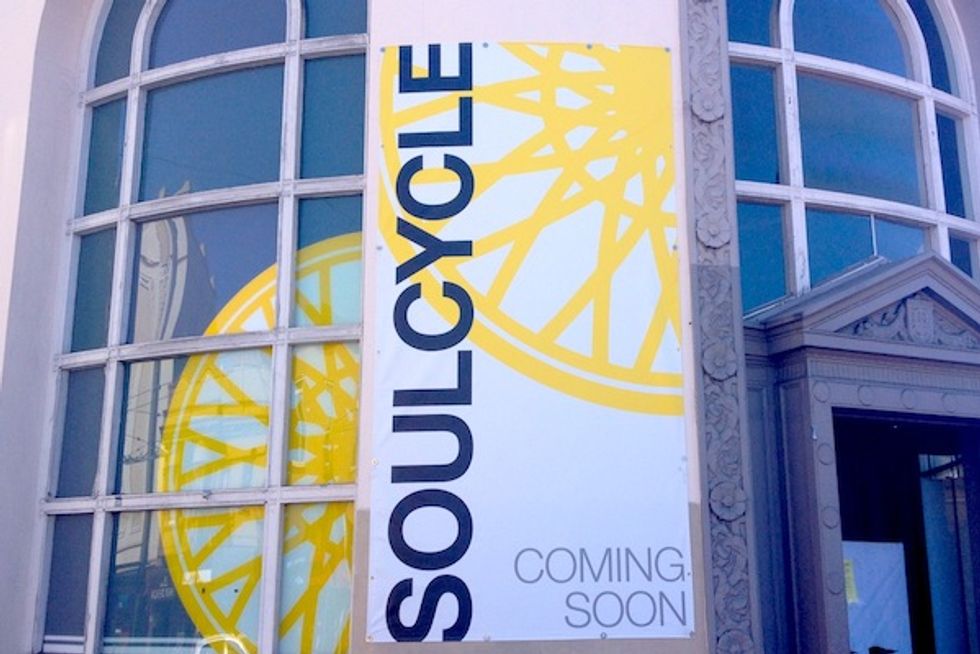 (Photo by Brian Ray/Hoodline)
The long empty old Bank of America building at the corner of Market and Castro is finally getting a tenant...and things are about to get rowdy. SoulCycle is expected to move in just about any day now, with 50 bikes, locker rooms, and merch to be housed in over 3,600 square feet. Sweat and pedal it out in clubby ambience come summertime.
For more on what to do in the Castro (don't miss the historic movie theater), check out our complete neighborhood guide, here.