Why travel over the pond when la dolce vita is only a short bus ride away? The quirky and vivacious North Beach, a.k.a. San Francisco's "Little Italy," will enchant you with snug restaurant patios lined up on the sidewalk, kaleidoscopic Victorians, traditional espresso bars, an abundance of gelato, green parks, steep hills, and an alluring atmosphere that makes this old neighborhood the perfect place to staycation. Here's where to stay, play, and eat when visiting San Francisco's most European neighborhood.
---
STAY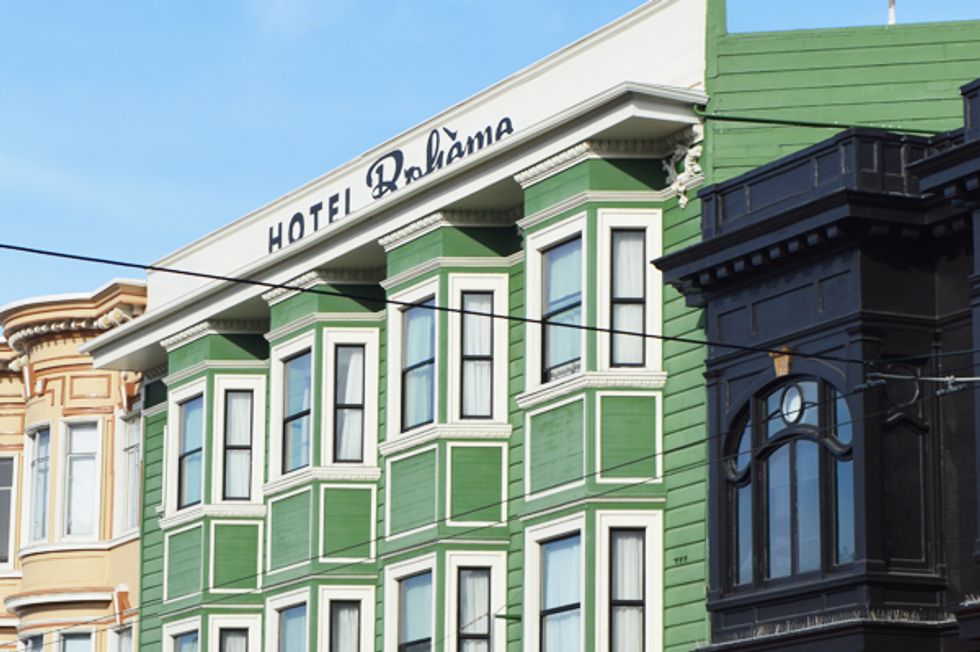 Built in 1880 and restored after the 1906 earthquake, Hotel Boheme has been treating guests to romantic stays in their cozy, retro rooms, for more than 100 years. If the carefully mismatched accents and black-and-white photographs displaying the hotel's famous guests doesn't win you over, than the complimentary sherry might. And in a neighborhood overflowing with food options, we don't mind that Hotel Boheme doesn't have their own restaurant or cafe. Just a step out of the door and a vast world of Italian bakeries, coffee shops, and eateries opens up. // 444 Columbus Ave, hotelboheme.com
EAT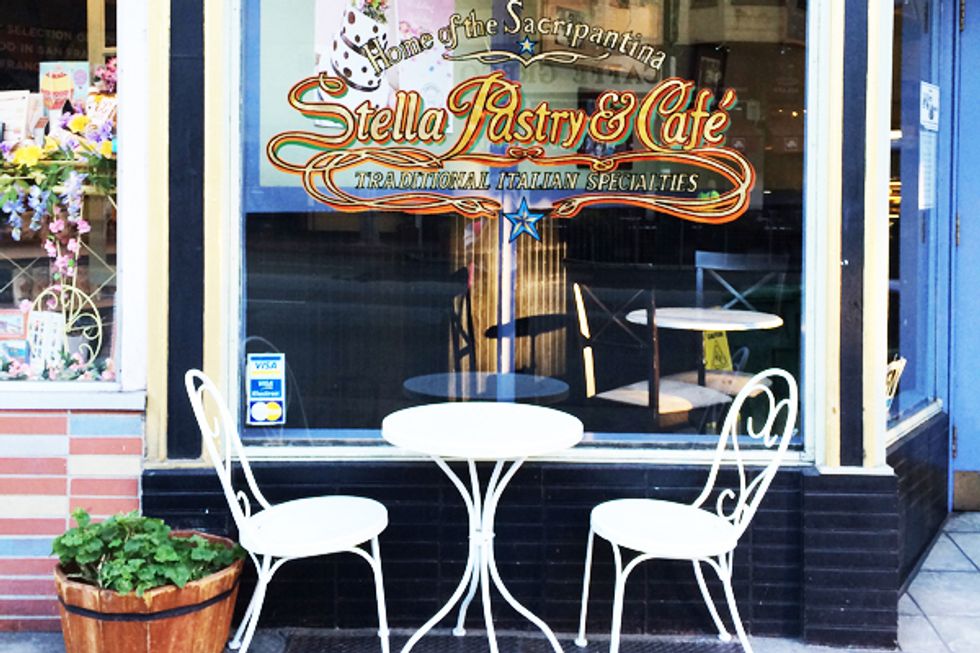 To find one of North Beach's best cafes you only have to go downstairs; In the same building as Boheme, Cafe Stella is baking some dangerously delicious Italian pastries, making the whole block smell like granny's kitchen. Kick your day off with cannoli and espresso at the two bistro tables on the street. // 446 Columbus Ave, stellapastry.com
If you have time (and you're vacationing - so you should ), get in the line for Mama's at Washington Square. A hearty, home-style menu offers everything from pancakes and French toast, to crab Benedict, and Monte Cristos. The dishes will fuel you up for a whole day exploring North Beach.  // 1701 Stockton St, mamas-sf.com
Fore more than 100 years, Liguria Bakery has been perfecting one single item: focaccia bread. Liguria's out-of-this-world focaccia is baked daily with different topping and their business model is simple: they open, they bake, they sell out, they close. Get there early in the morning and savor your loaf on a bench in Washington Square park. // 1700 Stockton St, (415) 421-3786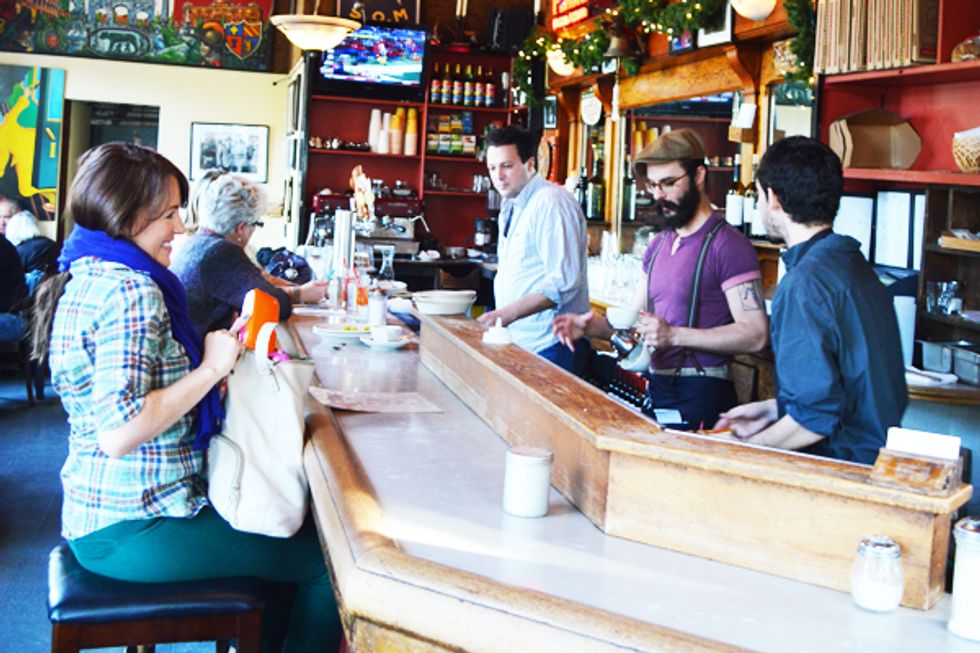 In North Beach appetite is your constant companion. Indulge in a scoop of Naia's ice cream, slurp hot espresso and have a bite at Mario's Bohemian Cigar Store Cafe, or grab a pastry from Mara's Italian Pastries mouth watering sweets display. And for in-room picnic, stock up on mortadella, salami and cheese from Molinari Delicatessen.
For a more extended lunch, Park Tavern is a great option, combining locally-sourced ingredients with the neighborhood's Italian heritage for a meal you won't soon forget. // 1652 Stockton St, parktavernsf.com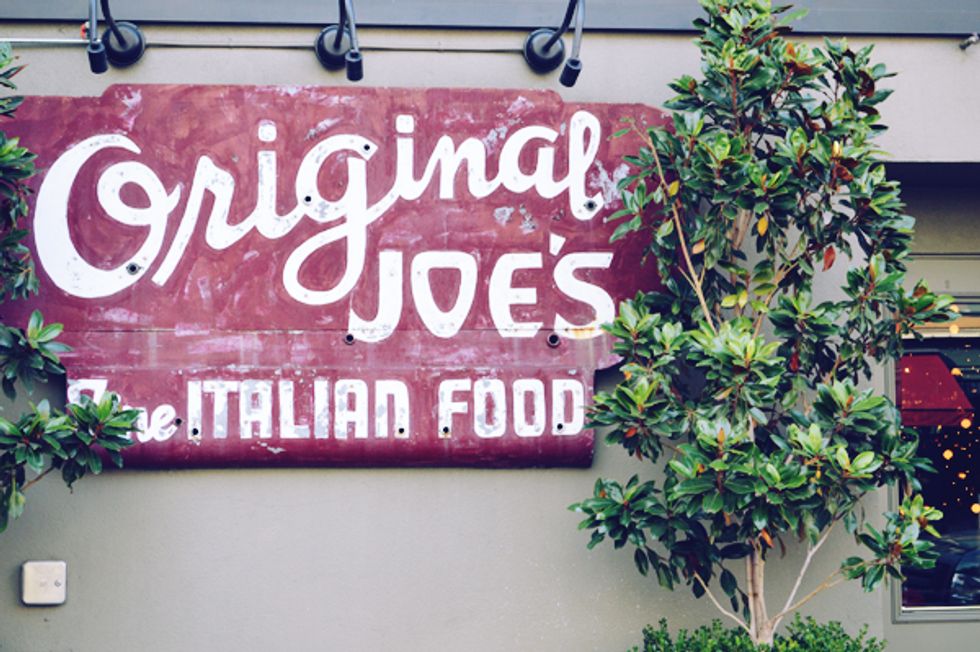 When the clock turns to dinner time, your options are plentiful. Try cioppino, a San Francisco original dish, at Sotto Mare. This family-style seafood restaurant will transport you directly to the Amalfi coast. // 522 Green St, sottomaresf.com
Or, award-winning Tony's thin crust pizza is always a good and cheesy idea. // 1570 Stockton St, tonyspizzanapoletana.com
If your staycation is celebrating a special occasion, Original Joe's is where you want to spend your bucks. History, red leather booths, tuxedo-wearing waiters, a Godfather-esque atmosphere and delicious traditional Italian food is awaiting you. // 601 Union St, originaljoessf.com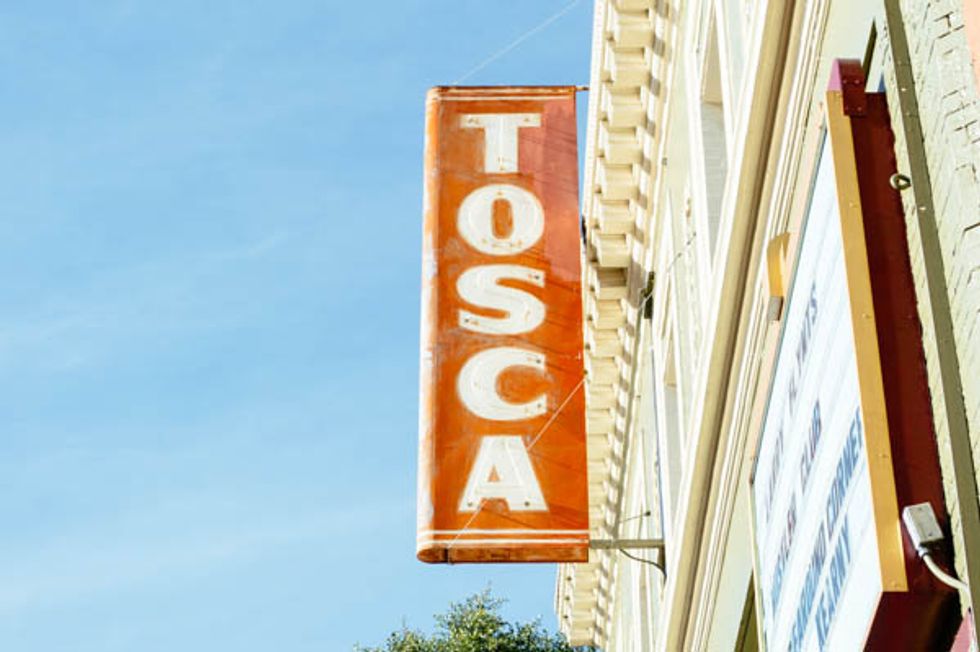 Tosca, a local institution since the first Italian immigrants anchored in the Bay Area, has served as a dive bar, coffee shop, and restaurant pretty much for time eternal. Under the longtime management of legendary proprietor Jeannette Etheredge, Tosca became the hang for arts and literary types—the place where celebrities including Robin Williams, Sean Penn, and Francis Ford Coppola would gather for a game of cards in the secret backroom. Today, famed NYC restaurant duo April Bloomfield (Spotted Pig) and Ken Friedman are running the place. Don't miss their refreshed take on the house cappuccino.  //  242 Columbus Ave, toscacafesf.com
TO DO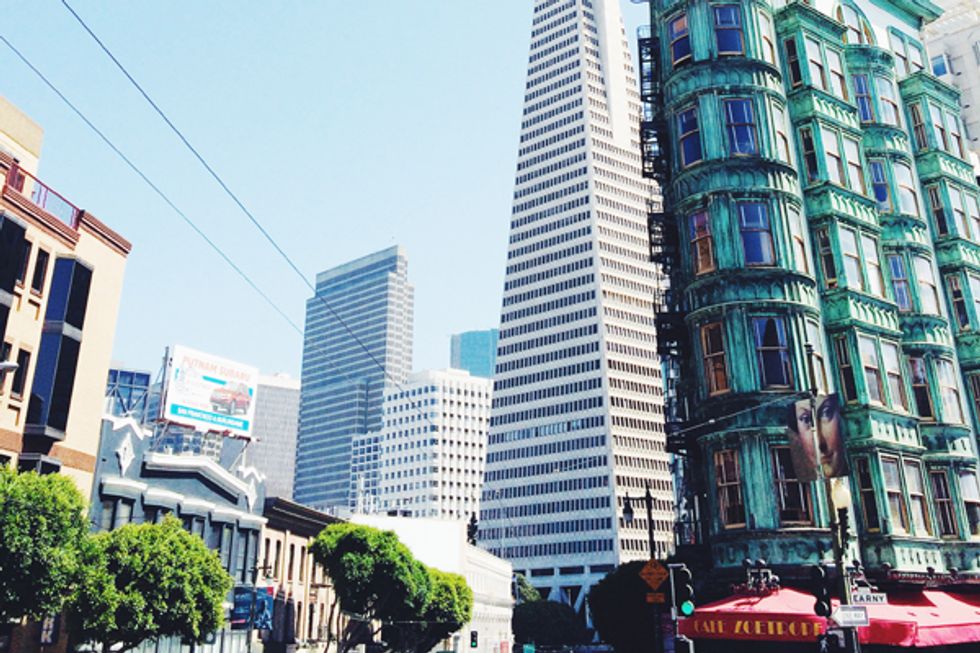 You can only eat so much before you'll feel the need to start moving and exercising. Hit Greenwich Street for a walk up to Coit Tower, one of San Francisco's most-iconic landmarks, commissioned by Lillie Hitchcock (a turn-of-the-century #girlboss) as homage to her beautiful city and the brave firemen who defend it. Overlooking the bay, downtown SF, and both bridges, the view from Coit Tower take your breath away—figuratively and literally. // 1 Telegraph Hill Blvd 
Luckily, it's all downhill from there. The Filbert Steps will guide you through an urban jungle of palms, trees, and blueberry bushes passing by everything from hippie cottages to beehives. At the end, take a left turn to get back to North Beach and enjoy the Transamerica Pyramid peeking behind the hill just in front of you.
North Beach's most infamous residents include Jack Kerouac and his troop of Beatniks, so be sure to stop by City Lights and the Beat Museum to pay your respects. Or if you're looking for something a little more modern, stop by the Sentinel Building to see where Francis Ford Coppola wrote many of his most famous movies. // 540 Broadway
When the string lights start glimmering, it's time for a night cap in San Francisco's oldest bar, simply named The Saloon, where live blues music is played and la dolce vita celebrated. // 232 Grant Ave