Now's your chance to get schooled, and inspired, by dozens of successful female entrepreneurs. Plus, meet a Kardashian.
Calling all lady creatives, would-be bosses and career-minded hustlers: Create & Cultivate is setting up conference at San Francisco's SVN West on Saturday, September 21st. It's the first time the popular L.A.–based media platform and conference is holding its one-day, panel-packed, rah-rah event here.
---
C&C is all about inspiring, educating, and enlightening (mostly millennial) women about stuff like how to build a lifestyle brand, raise money for a new business venture, and turn a side gig as a content creator into a full-time dream job. Really, though, anyone passionate about upping her creativity and entrepreneurial game will fit right in here. No doubt, the mentoring sessions and networking opportunities will prove invaluable.
Naturally, the best teachers are those who have been-there, done-that and are willing to share their stories...mistakes as well as successes. The lineup includes dozens of speakers, mentors, and badass boss babes who fit the bill—including Bay Area rockstars Katie Hintz-Zambrano, founder of Mother & In Good Company, artist and woodworker Aleksandra Zee, Birdies co-founder Bianca Gates, Glitter Guide founder Taylor Sterling, and Angela Tafoya, editorial director of Lonny.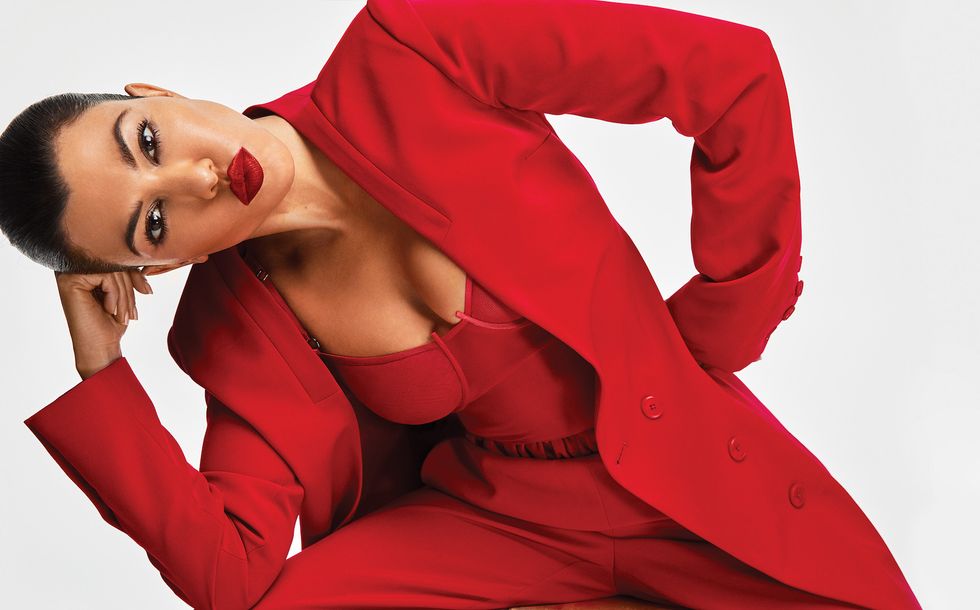 (Kourtney Kardashian, courtesy of An Le)
Keynote speakers are Giuliana Rancic, TV host and founder of Fountain of Truth Beauty, and drumroll please…Kourtney Kardashian. Yep, the eldest K sister will be discussing Poosh, her new healthy living platform. (We're guessing talk of additional Kardashian/Jenner sisters, and a certain reality show, will be kept to a minimum.)

The event kicks off with an 8am breakfast and ends with a 7:30pm happy hour. In between, the schedule is stuffed with panels, fireside chats, mentor hours, photo-booth breaks, and more. There will be shopping, too, via small-business pop-ups with local faves Kim + Ono, Mel Rice Ceramica, and Taylor Jay.

The program itself is separated into two distinct tracks for attendees. Track One is geared to entrepreneurship, career advancement, and brand growth; Track Two is all about content creation, social media, and marketing. All keynote sessions, breaks, and happy hour overlap.
Two sessions—one from each track—that instantly piqued our interest: Status Quo No Mo, a conversation about the current state of work/life balance for women; and Swipe Up, a panel about how to create compelling content in a clickbait world (thinking face emoji).
Once you've made the decision to create and cultivate, now what? Choose between a general-admission ticket for $350 or spend the extra bucks for the $575 VIP ticket. The key differences: VIP ticket holders get to pick their track and mentors. Also, VIPs have access to a private beauty bar, VIP lounge, and an all-day open bar. General admission still offers plenty of good stuff, including a beauty lounge and unlimited coffee, juice, and snacks.
P.S. If you're set on attending, don't drag your Fredas. This event will sell out, probably sooner than later.
// Create & Cultivate takes place on Saturday, September 21 at SVN West, 10 South Van Ness Ave. (SoMa); for tickets, go to createcultivate.com.