Your guide to the tastiest foodie happenings going down this week. Bon appetit!
---
Dabba Opens in SoMa
Dabba, a new fast casual concept inspired by international street food, opened its doors Tuesday in SoMa. At the helm is French Laundry alum and former Spruce chef Walter Abrams. The food draws inspiration from India with additional flavors from Mexico and the Caribbean as well (think lamb curry tacos on Indian paratha bread). Yum! // Monday-Friday 10:30 a.m.–6 p.m., 71 Stevenson St. (SoMa), dabba.com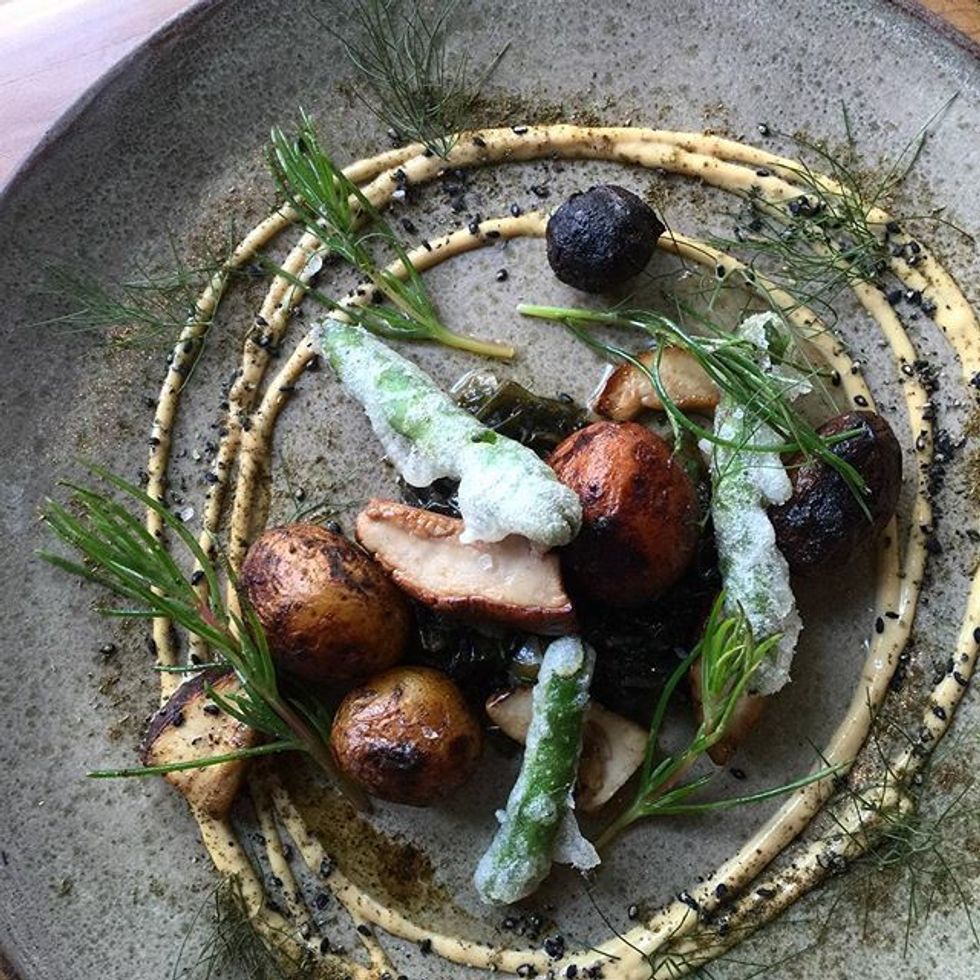 Smoked Potatoes + Porcini(The Progress)
La Cocina Fundraiser Dinner at The Progress

Join ChefsFeed and the Northern Chefs Alliance at The Progress next month for a fundraiser dinner benefitting La Cocina. They'll be flying in thirteen talented chefs from across the country, including the Townsman's Matthew Jennings from Boston and Le Pigeon's Gabriel Rucker from Portland. Diners will start with hors d'oeuvres at SBP, move to dinner at The Progress, and finish with dessert upstairs in The Workshop. Epic would be an understatement here. // $250, Sunday August 7, 5 p.m.–11:30 p.m., 1529 Fillmore St. (Fillmore), Get tickets here.
Bluestem Brasserie Has a New Chef + New Menu
Executive Chef John Griffiths is taking over the kitchen at Bluestem Brasserie. Griffith most recently served as the opening chef at The Advocate in Berkeley, where he made the most delicious chicken liver toast ever. Griffith will bring his hyper-seasonal approach to cooking and a focus on seasonality and locally sourced ingredients to Bluestem, adding new dishes to the menu such as braised octopus and potatoes, a roasted cauliflower with green harissa, and a riff on his oh-so-delicious liver toast (yaasss!). // Open daily, One Yerba Buena Ln. (SoMa), bluestembrasserie.com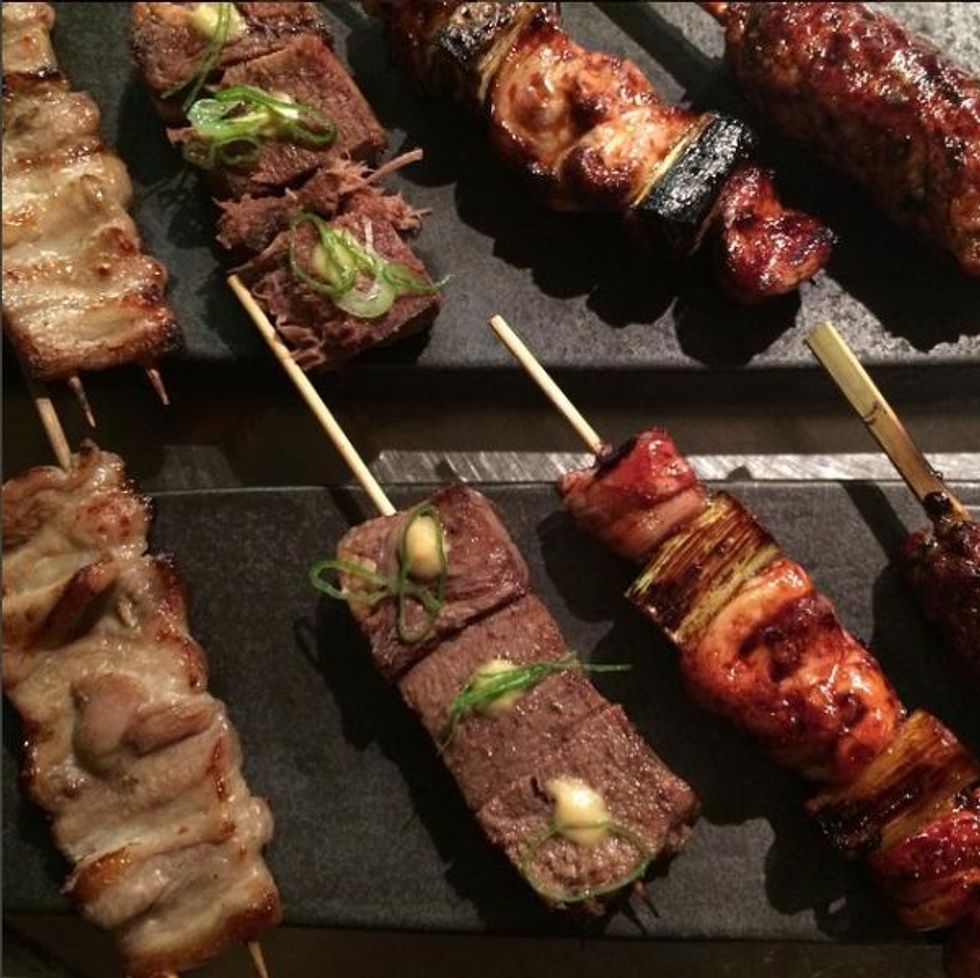 Yakitori (Yuzuki)
New Izakaya Tasting Menu at Yuzuki

The small 49-seat Yuzuki across the street from Tartine on 18th Street is offering a new izakaya tasting menu. The focus of the new menu is shio-koji—an all-natural fermenting agent which takes five days to prepare in-house. The tasting menu is designed for two people and featuring an izakaya tapas-style six-course meal (including Yuzuki's famous yakitori and amazing housemade tofu). // $90, Open Wednesday-Saturday, 598 Guerrero St. (Mission), yuzukisf.com
The Melt's New Menu
SF-based grilled cheese chain The Melt has a new menu that includes delicious takes on good ol' classics. Think breakfast egg-in-a-hole grilled cheese (fit with a perfectly fried, oozing egg), a build-your-own burger, and a candied bacon sundae. // Various locations, themelt.com