The Museum of Monterey underwent a major change this summer, becoming Dali17 — the new home of a private collection of more than 570 works of art by Spanish surrealist Salvador Dali.
---
While you're likely familiar with Dali's curlycue mustache and famous melting clocks, not many outside the art world know that Dali lived and painted in Monterey during the 1930s and 40s. In fact, Monterey was the only place outside of Spain where the surrealist artist ever painted, and the new museum name is a reference to the original 17-mile drive that once began at Hotel Del Monte, where Dali stayed during his time on the West Coast.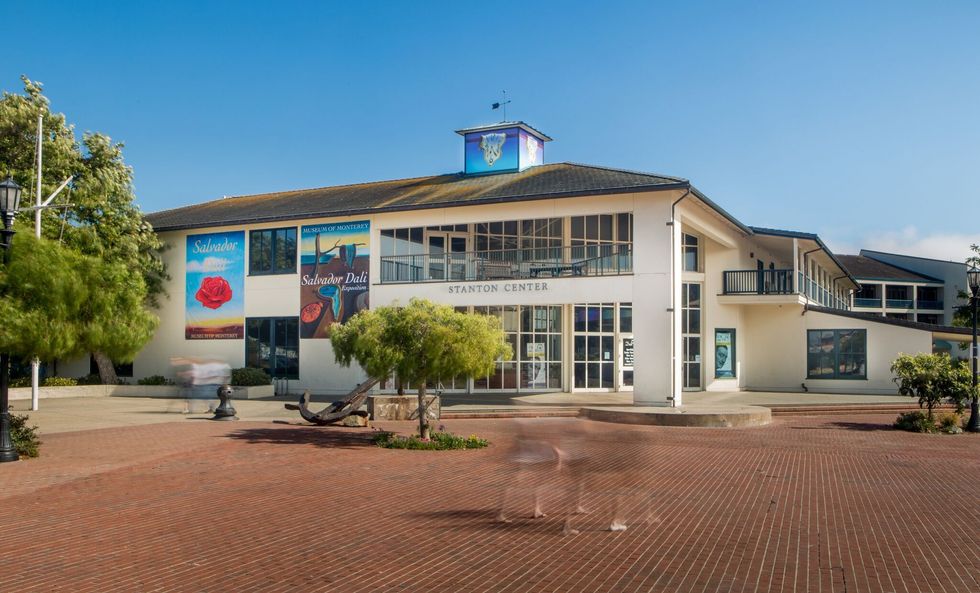 (Scott Campbell Photo)
Although Monterey is the last Dali city to received a museum dedicated to the artist, it was worth the wait—the new permanent exhibit is the second largest private collection of original Dali art in the United States. The owner of the collection is Pebble Beach businessman Dmitry Piterman, who fell in love with Dalí as a college student.
"He was a radical, in the sense that he always went against the norm, against the establishment, against thinking in the box," Piterman told KQED. "Dreams played a big part in his life, and a huge part in his work. He believed that if you could tap in to your subconscious mind, the art you create is much more pure, much more vivid, much more uncensored."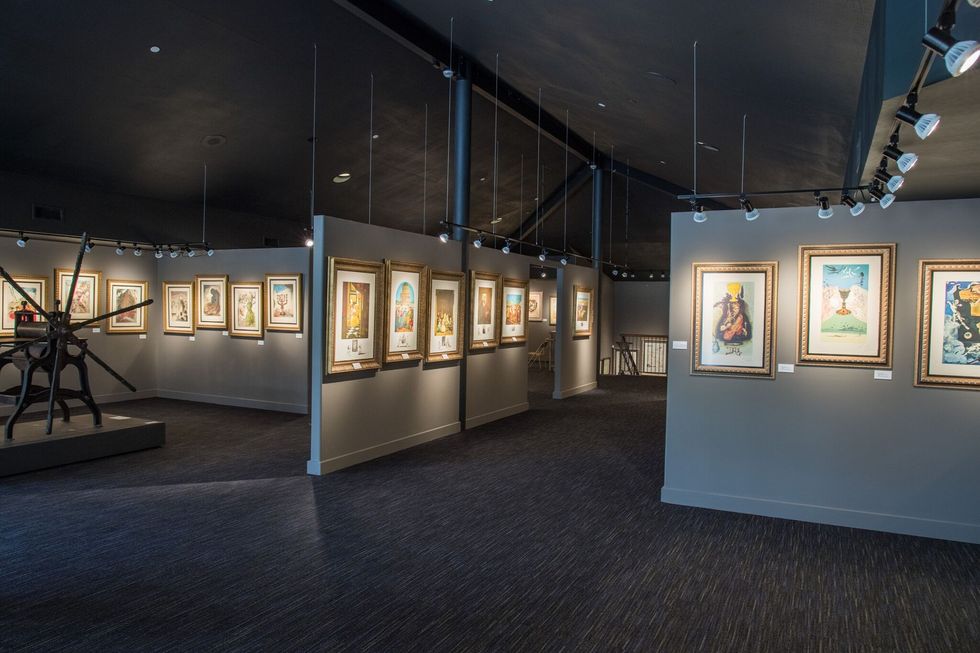 The interior of the gallery. (Scott Campbell Photo)
The interior of the Museum of Monterey, which was founded in 1959, has also been given a slick new makeover. Fresh gray paint accented by black trim make the perfect backdrop for more than 500 pieces of art subtly illuminated with newly installed lighting. This will be the first exhibit to permanently display the largest collection of photographs from Surrealistic Night at Del Monte, a fundraiser hosted by Dali to aid refugee artists in Europe during WWII with guests such as Bob Hope and Gloria Vanderbilt. It also includes blown-up photographs of Dali taken by then Pebble Beach Co. photographer Julian Graham, and is accompanied by text from Barbara Briggs-Anderson, whose e-book "A Surrealistic Night in an Enchanted Forest" describes the party and its preparations.
The original etchings, mixed media, lithographs, rare sculptures and tapestries will replace the art and artifacts that were previously on display at the Museum of Monterey. // 5 Custom House Plaza (Monterey), dali17.com