There's drama in San Francisco restaurant world as recently opened Noosh has closed amid legal scandal; meanwhile Tartine Bakery has reopened after a rodent problem.
In happier news, the adorable Santos the baby seal parked himself in a Redwood City garage and you can burn off your Thanksgiving feast with a grueling turkey-shaped workout (for real!). Here are the local headlines you might have missed while scarfing down all the pie yesterday.
---
A baby seal was rescued from a California parking deck and immediately took a much-needed nap, CNN
The adorable Northern Fur seal pup, nicknamed Santos, was rescued by the Redwood City Fire Department and is in stable condition at the Marine Mammal Center. Read more.
Tartine Bakery reopens, apologizes after failed health inspection, SF Gate
The bakery reopened just in time to fulfill the city's Thanksgiving pie needs after failing a health inspection on Friday due to a "severe mice infestation." Read more.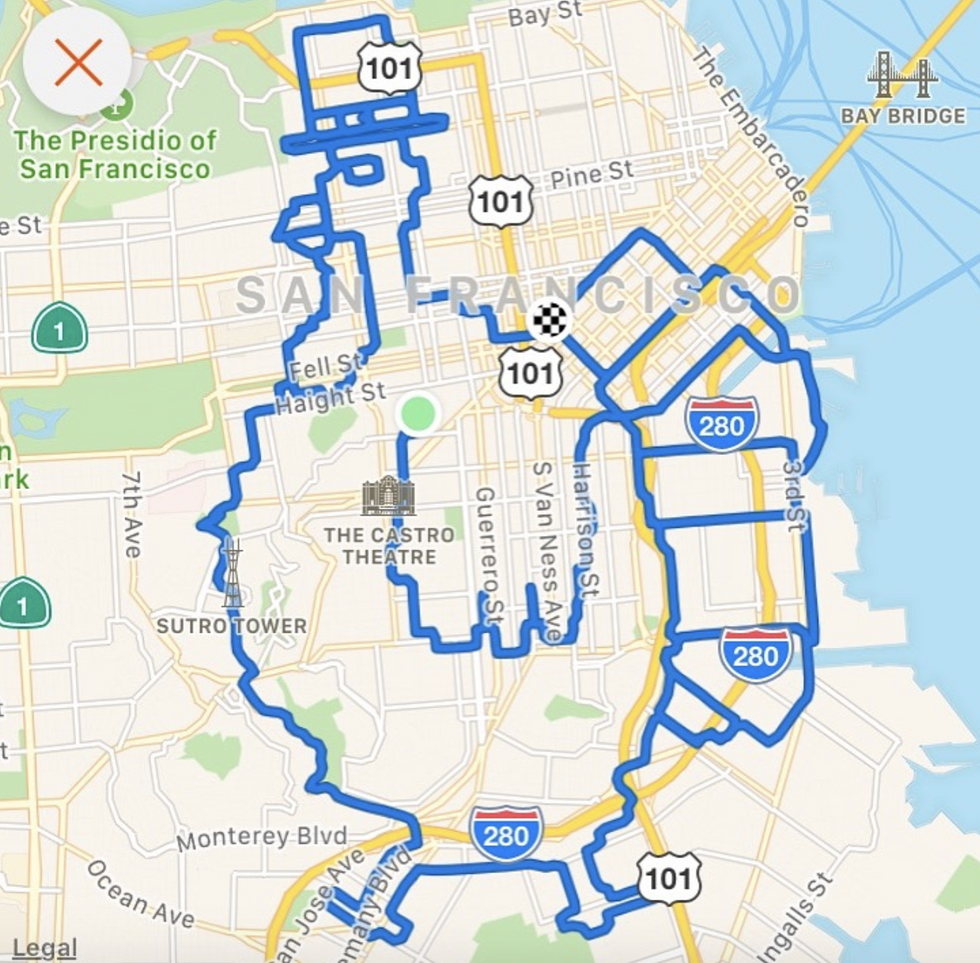 Via Reddit.
Ride this turkey-shaped bike route through SF this Thanksgiving, Curbed SF

Work off that turkey tummy, but keep the festive vibes going, with a 50 mile turkey shaped, leg shaking ride around the city. Read more.
Elite climber survives El Capitan fall at Yosemite with help of 'Free Solo' climber, SF Chronicle
Pro climber Emily Harrington "pinballed" down El Cap and survived with only scrapes and bruises, in part thanks to Alex Honnold. Read more.
Noosh Management Agrees To Pay Staff During Its Closure, Eater SF
The drama continues while Noosh's doors remain closed. Litz spokesperson claims that former chefs Laura and Sayat Ozyilmaz encouraged staff not to show up to work, while employees say otherwise. Read more.