Ready your best leggings: Equinox is opening a new luxury fitness club in SoMa.
This winter, look out for the brand's fourth San Francisco address, located on Beale Street within steps of the new Transbay Transit Center. It's sure to be a hub for high-performance professionals looking to fit in a workout during busy days downtown. After all, what better way to let go of a long day than by sweating it out before you head home?
---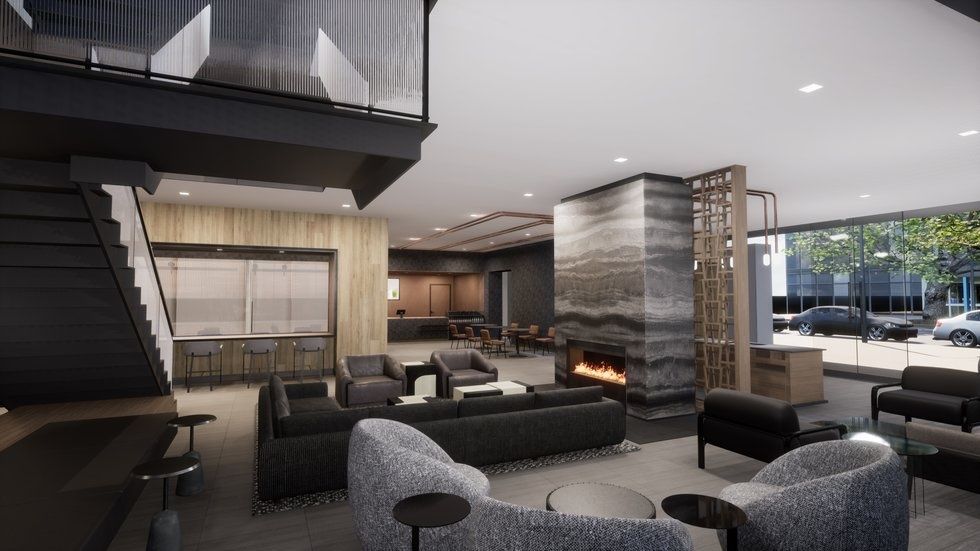 A rendering of the lobby at Equinox Beale.(Courtesy of Equinox)
From the moment you enter 50 Beale Street's newly renovated lobby, you'll be met with all the inspiration you need to be your best self during your workout. Join the club for access to state-of-the-art, design-centric facilities, four sleek and spacious workout studios, and elegant locker rooms. Not to mention all the details—where else will you find a fitness club with an infra-red heating system in the yoga studio and a working space with cordless charging stations?

Equinox Beale Street will of course have all the premium fitness offerings you've come to expect. Fitness junkies will love Equinox's endless selection of innovative fitness classes—including barre, cycling, heated yoga, and HIIT—taught by some of the best instructors in the city. Looking for guidance as you reach new levels? The science-backed personal training at Equinox Beale Street will help you achieve your goals in no time. Those in search of advanced personal training will find that the Tier X program, which combines top notch coaching with cutting-edge technologies, is the best of the best.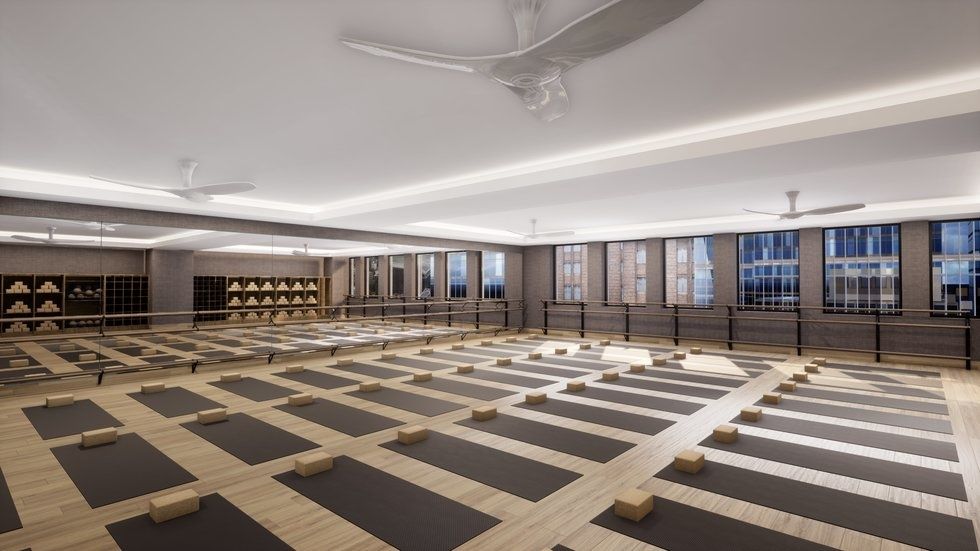 Look for a vast array of classes to be offered at Equinox Beale Street.(Courtesy of Equinox)
But it's the luxurious amenities that will keep you coming back to the club. After a grueling HIIT class, you can recharge with a cool towel in the eucalyptus steam room, or reward your body for a workout well done with a treatment at The Spa, where personalized massage services will balance your body and mind, and aromatherapy facials will boost that post-workout glow. Plus, outfit yourself in the most fashionable performance wear at The Shop.

Don't miss the chance to snag one of the club's exclusive Founding Memberships at special rates. While you eagerly anticipate the club's opening, take a digital tour of the space at the Equinox Beale Street showroom.
// Equinox (50 Beale St.), equinox.com.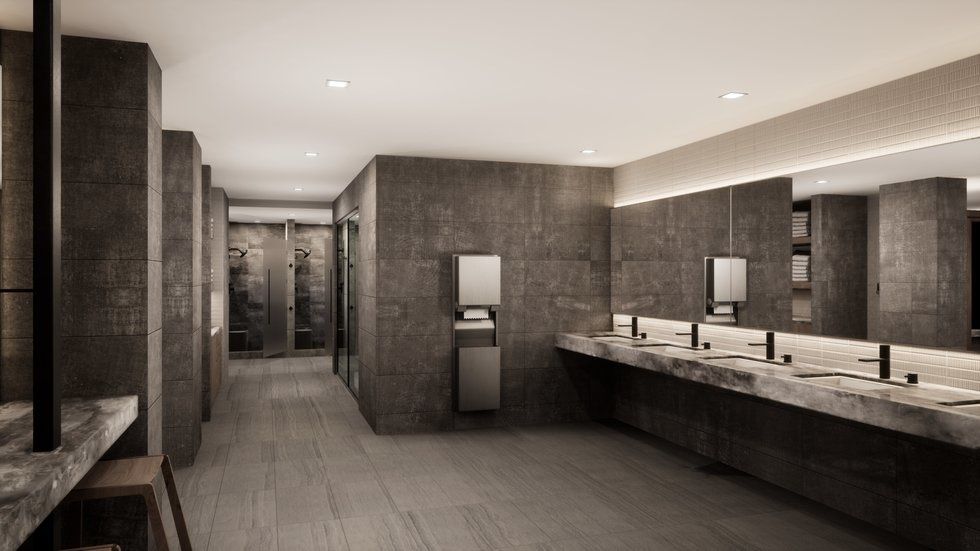 A locker room at Equinox Beale.(Courtesy of Equinox)