For many motivated recreational cyclists the ultimate bike ride (be it a Sunday or not) is to complete their first century – riding 100 miles in one day. An organized century ride is often the easiest (and safest) ways to accomplish this goal. You are participating with hundreds, if not thousands, of like-minded people, some who are first timers and others veterans. The route is well defined; there are often road closures, auto traffic detours, and dedicated road lanes to make it safe. There is no worry of bonking for lack of nourishment – there are usually three to six well stocked rest stops, with rest-rooms, awesome food, energy drinks, bike mechanics, and plenty of volunteers to take care of you (and make it a fun experience).
---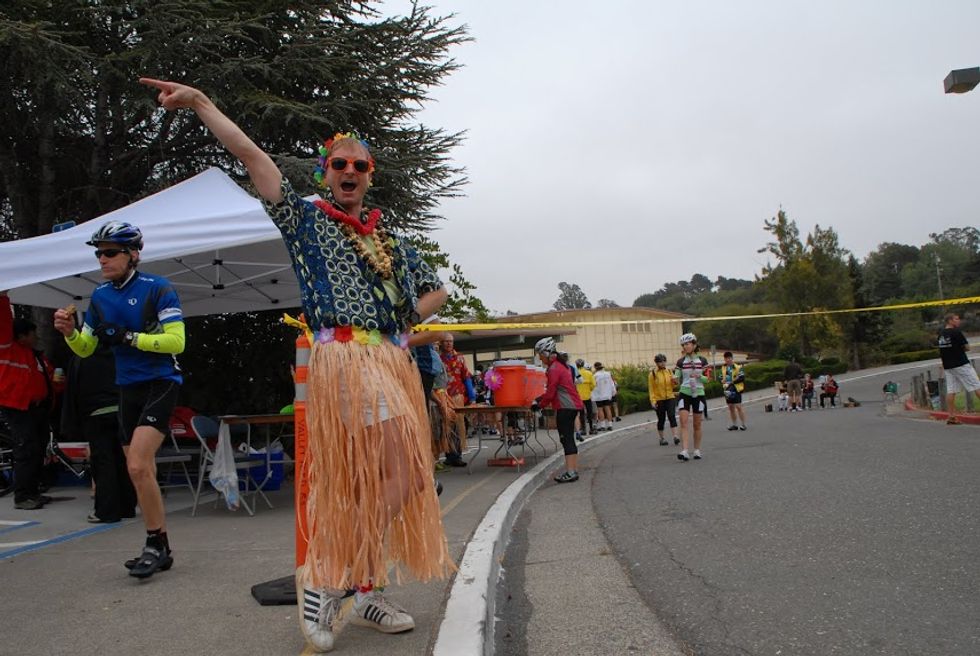 On August 2, 2014, the Marin Cyclists are hosting the award winning, highly praised 52nd Annual Marin Century.This is one of the longest running, cycling events in the United States. The Marin Century offers six fully supported routes ranging from 30-200 miles and attracts over 3000 riders from the San Francisco Bay area and beyond. Proceeds from the ride support the San Francisco Bay area bike advocacy and youth cycling programs. The Marin Cyclists and the Marin Century are 100 percent volunteer (there are no paid employees).
 "It's like putting on a party for 3000 of your closest cycling friends," former ride director Michael Sexton said of the event, while current director Doug Henningsen added, "The success of the event is simple - it's the result of hundreds of volunteers and dozens of organizers that return year after year to host the best cycling event and have fun while doing it."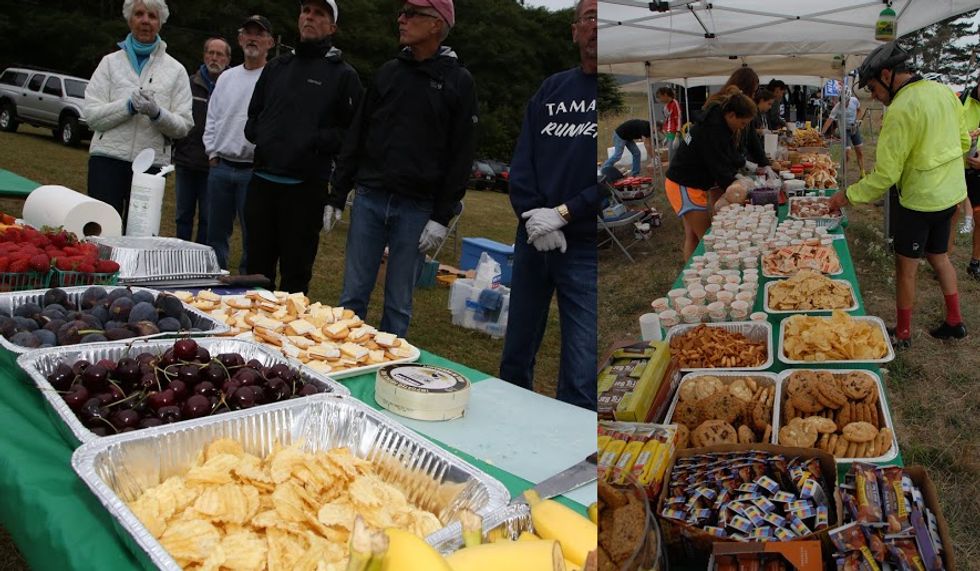 I've ridden a number of times and they have the best food on any large scale organized ride I've participated in, hands down. This year I'm down for the double metric.
Here are the stats: 
3200 riders
Rider age ranges from 9 to 77 (with over 100 cyclists 65 and older)
400 volunteers - zero paid staff
In 903 surveys returned from last year's event, 975 was the number of times the words Great, Best, Awesome, Excellent, and Fantastic were used in the survey comments
292,790 are this years expected miles cycled.
Over $48.5k Money provided to local charities as donations and for support of event rest stops last year.
The map below shows the route for the classic century route, ridden counter-clockwise. All routes are listed on the Marin Cyclist's 2014 Century website where you can also register for this stellar event. If you've ever considered riding a century, this is the one. And oh yeah, did I mention, this is one of the most scenic rides in the state, if not the country.