Local boy Kirk Hammett has always been known as the primary face melter in legendary Bay Area thrash juggernauts Exodus and Metallica. What most people might not be aware of is his fiendish love for all things ghoulish; Hammett's been collecting monster movie memorabilia since he was a just a wee five-year-old rambling around San Francisco. Decades later, his bounty has become one of the world's finest, and he's ready to show it off.
---
You may have heard about his new coffee-table book "Too Much Horror Business," a gorgeous compendium showing off his awesomely gruesome stash of rare posters, props, costumes, and toys dating from the early silent classics up to more modern horror culture. Well, in honor of the book, Kirk and his evil alter ego Kirk Von Hammett invite you to keep your week of Halloween partying going at his Day of the Dead bash and book release party on November 1st at Public Works.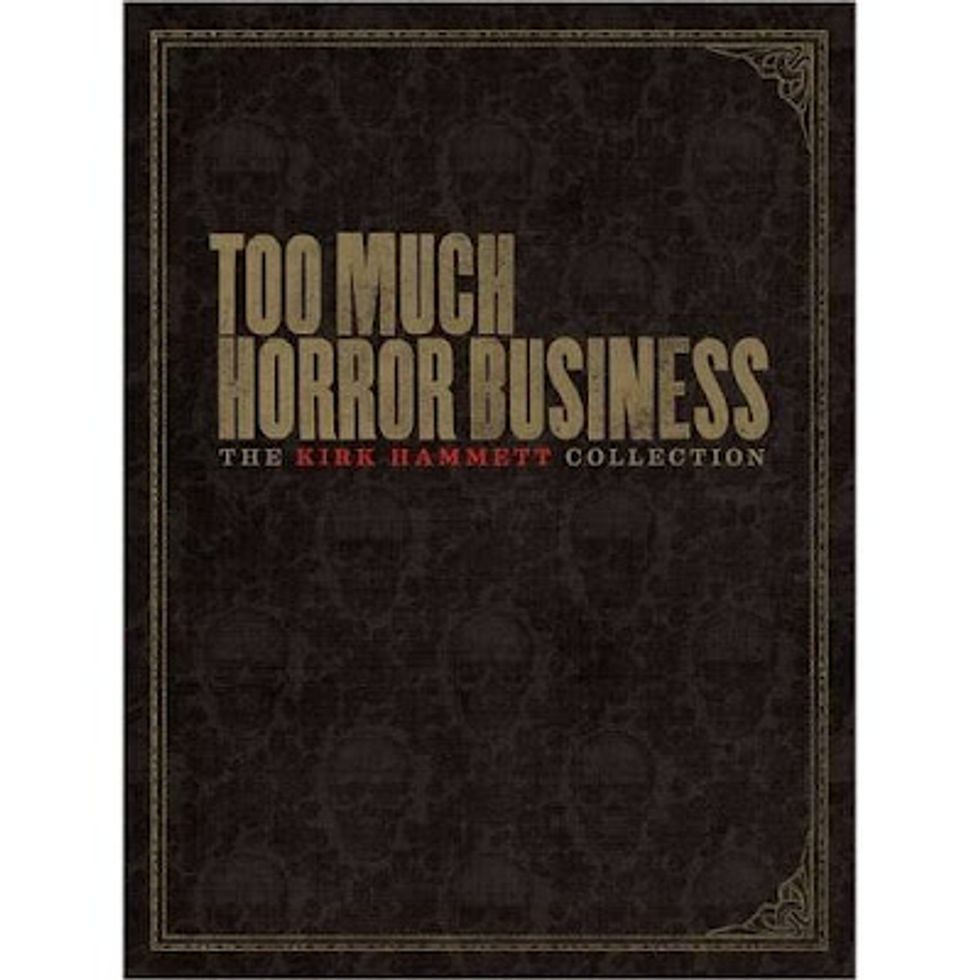 Unleash your inner beast by dressing in your scariest costume, and prepare to get weird, because there will be a ton to see and do at this extravaganza: Think burlesque dancers, (almost) real-life zombies staggering about, Red Bull drink specials, horror face painters, a crypt featuring pieces from Kirk's own collection, and of course, music. Bay Area metal legends Death Angel will take the stage, as well as local string-metal shredders Judgement Day. DJ Motion Potion and guest MC Nikki Blakk will be on deck to keep the gnarly vibes going all night long.
It all begins at 9 pm on November 1st, so grab tickets while you still can! A portion of the night's proceeds benefits the Mission Cultural Center–a perfect excuse to fit one more day of partying into your wild week.
Public Works, 161 Erie Street, San Francisco. Presented by Sebastien Entertainment.