San Francisco recently enacted a city ordinance publicly identifying establishments that use nail polishes free of the "toxic trio." Let these chic nail shops show you the safer side to your monthly mani/pedi.
---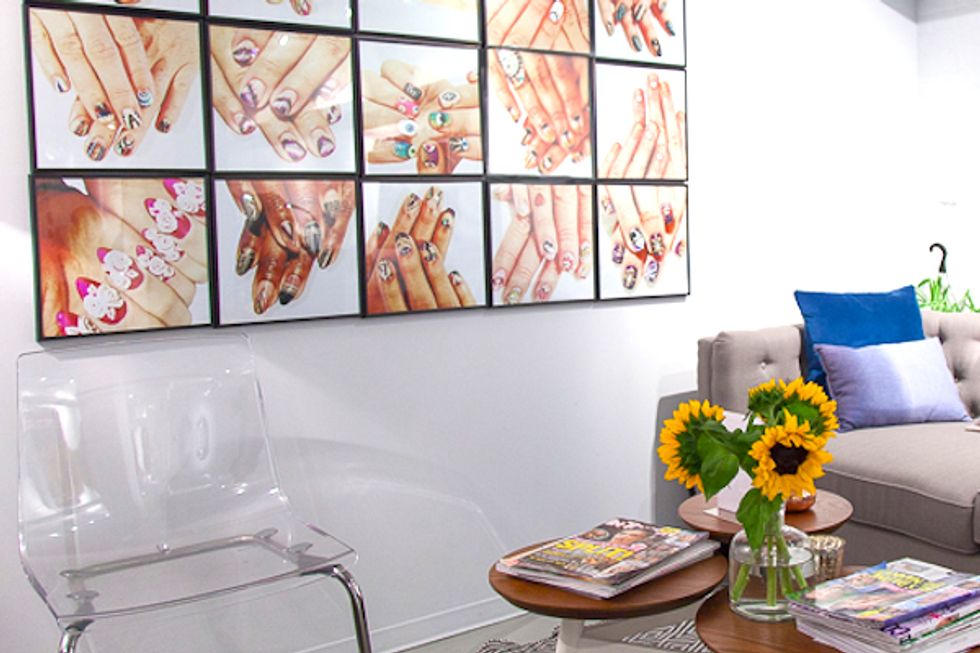 (Photo via Sparkle SF)
With a serious passion for nail art, Sparkle SF owner Mia Rubie offers luxe, eco-friendly alternatives to your regular nail treatments. Her highly skilled staff uses toxin-free Floss Gloss polish to make your nails look their best, and Sparkle even offers at-home-gel-removal kits for DIY removal as well as various hand creams (all organic, of course). // 1193 Valencia St (Mission); sparklesanfrancisco.com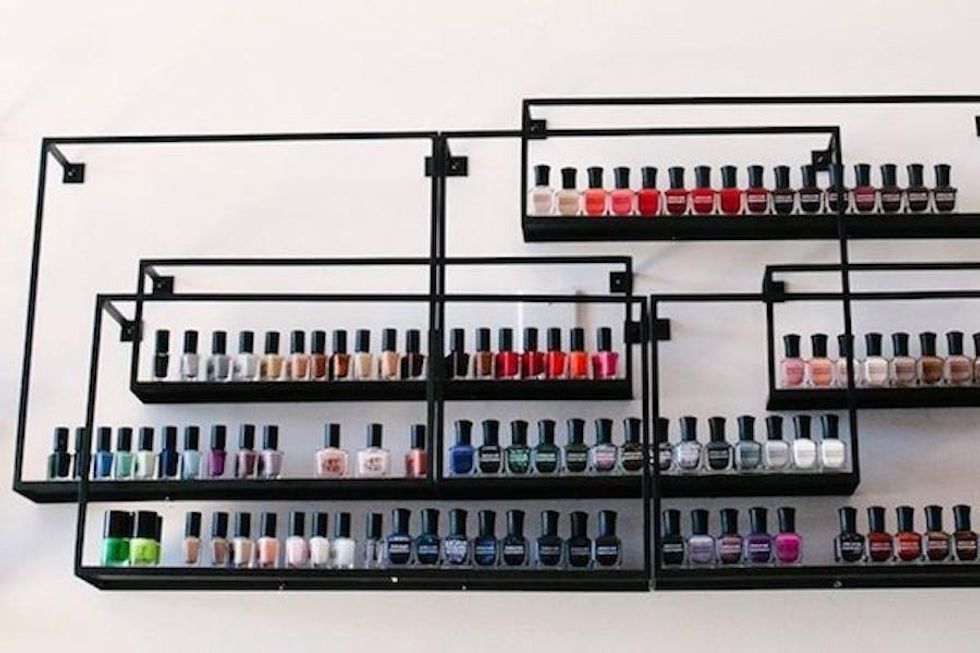 (Courtesy of Lux SF)
The gals at LUXSF stick true to their name with luxurious treatments you won't soon forget. The chic Hayes Valley nail salon only uses and sells products that adhere to the 5-free standard, including the Treat Collection of gorgeous polishes. After an exfoliating scrub, hand massage, and a deep hydration treatment, you'll feel like a million bucks. // 490 Hayes St (Hayes Valley); luxsf.net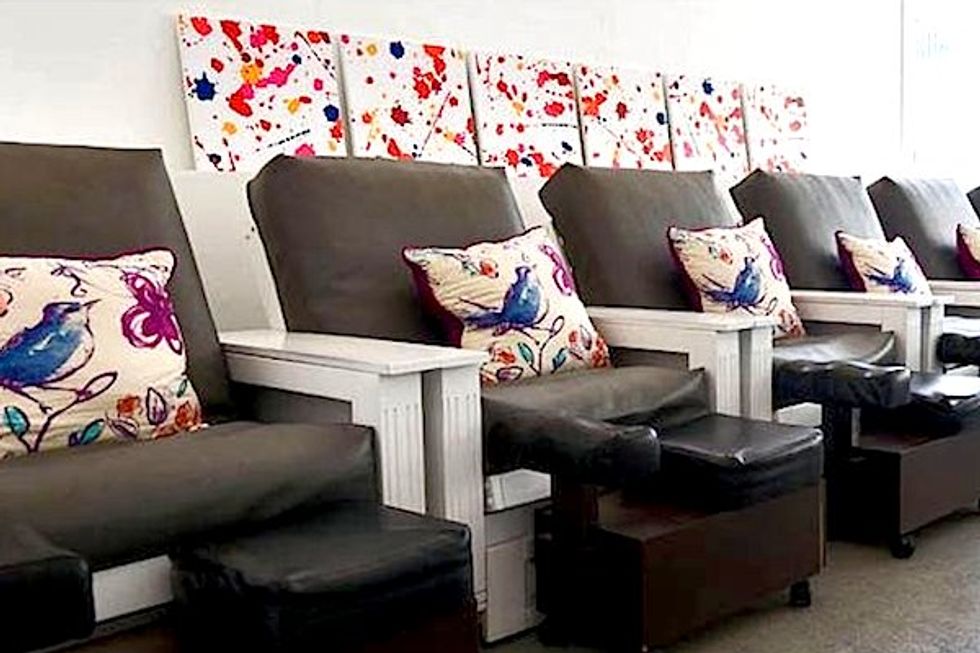 (photo via Yelp)
Revitalize your nails and your outlook on manicures at this Russian Hill salon. Milk+ offers professional service that is quick, friendly, and comfortable using the healing remedies of essential oils with soothing aromatherapy and chic Chanel polish to refresh the tuckered-out working woman. Milk+ will become your new home away from home. // 2500 Polk Street (Russian Hill); sfmilkplus.com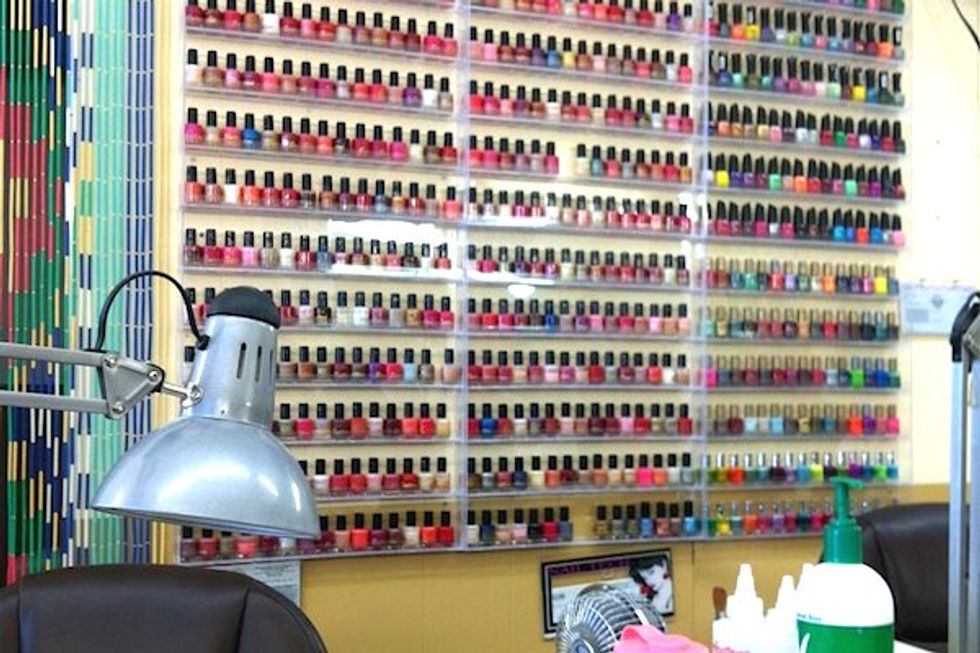 (photo via Yelp)
New York Nail owner Van Hoang prides herself on carrying some of the best products on the market. Recently featured in the documentary, "Painted Nails," Hoang has been making waves in the cosmetic industry for advocating safe and toxic-free varnishes, including the celeb-approved polish line from Butter London. // 3483 Mission St (Mission); (415) 285-8679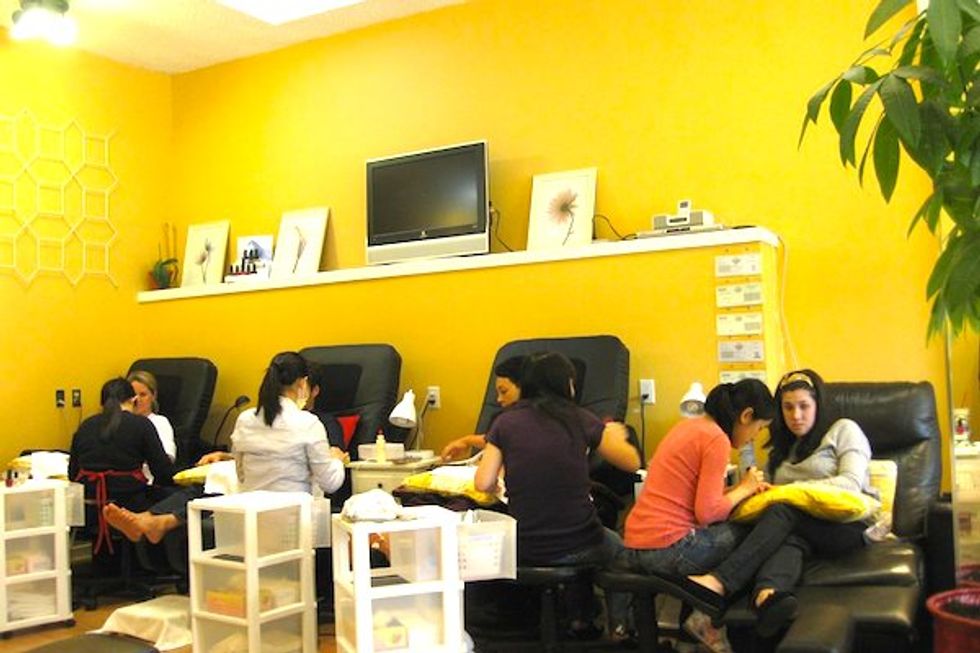 (photo via Yelp)
The ladies at Sensi Luxury Spa offer some of the best nail services in the city. Owner Mai runs a well oiled machine, using colorful and eco-friendly Jamberry polish to keep technicians and customers happy. // 338 Judah St (Inner Sunset); (415) 665-6245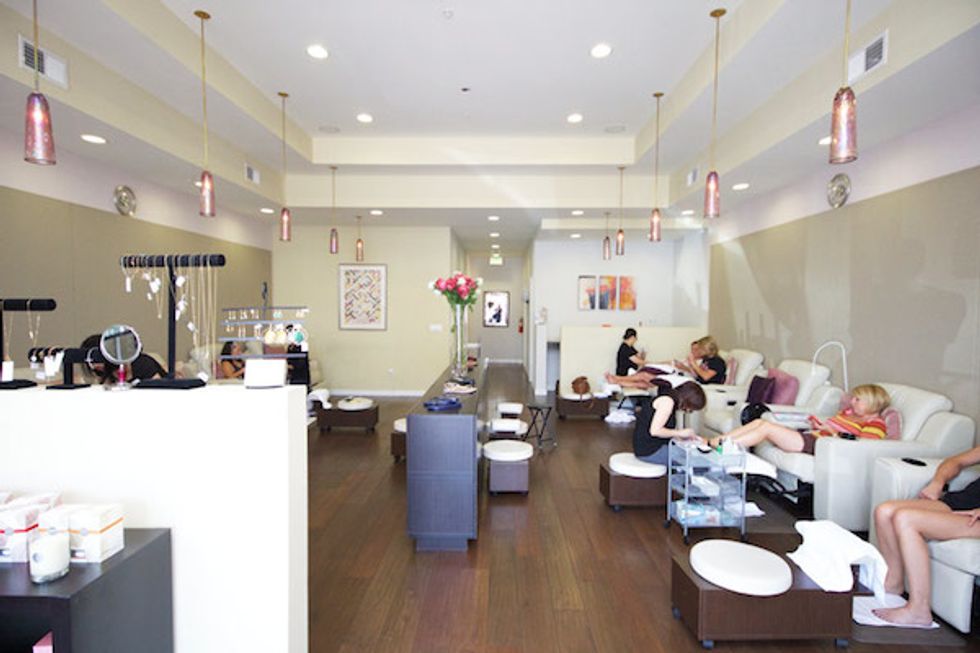 (photo via Yelp)
A haven of relaxation, head to Zaza Nails if you're in need of a quick polish change or a luxurious mani/pedi using OPI polish. The best part? They make most of their scrubs and lotions in-house using natural ingredients. // 543 2nd Street (SoMa); zazanailspa.com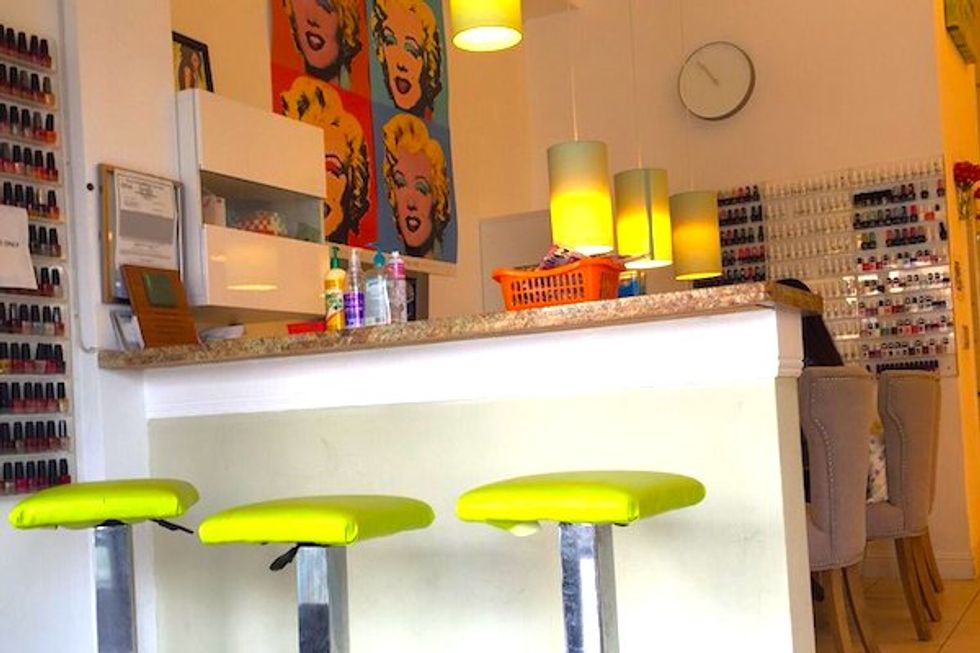 (photo via Yelp)
A local favorite, women and men alike rave about Haight Street Nails and their wide selection of 5-free nail varnishes. Stocked with the latest and greatest colors from Smith and Cult, you'll want to come back week after week to review the newest selections. Get to know owners Stacey and Kay while you're in their chair. // 1795 Haight Street (Haight-Ashbury); haightstnails.com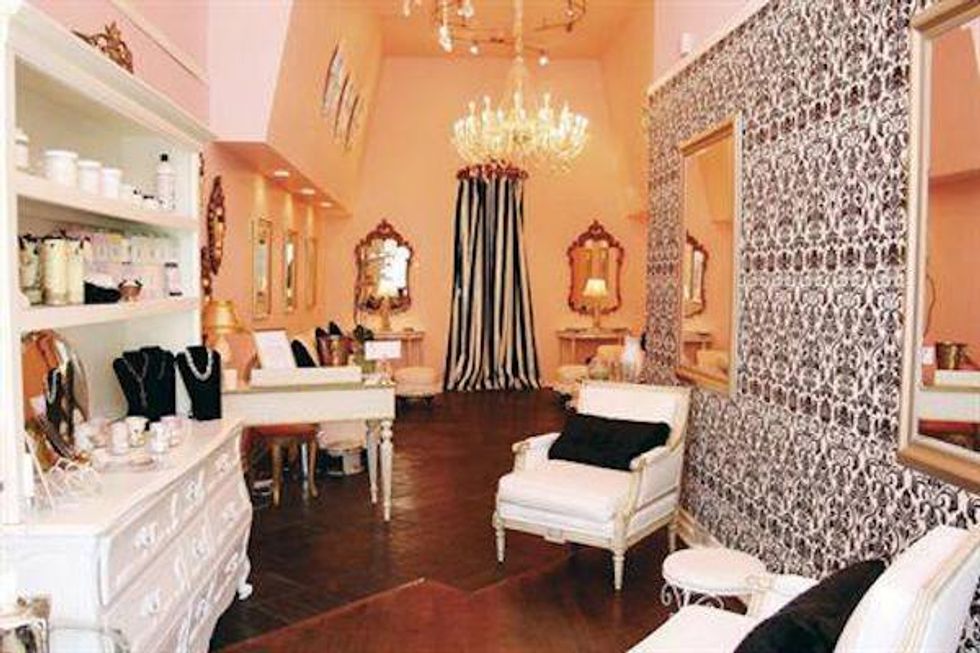 (photo via Yelp)
In the mood to be pampered? Pampered Girl celebrates every woman through beautiful nail treatments and gorgeous Ella and Mila polish. In a charming environment that embodies Parisian culture, you won't soon forget this chic little nail shop. // 225 Gough Street (Hayes Valley); pamperedgirl.com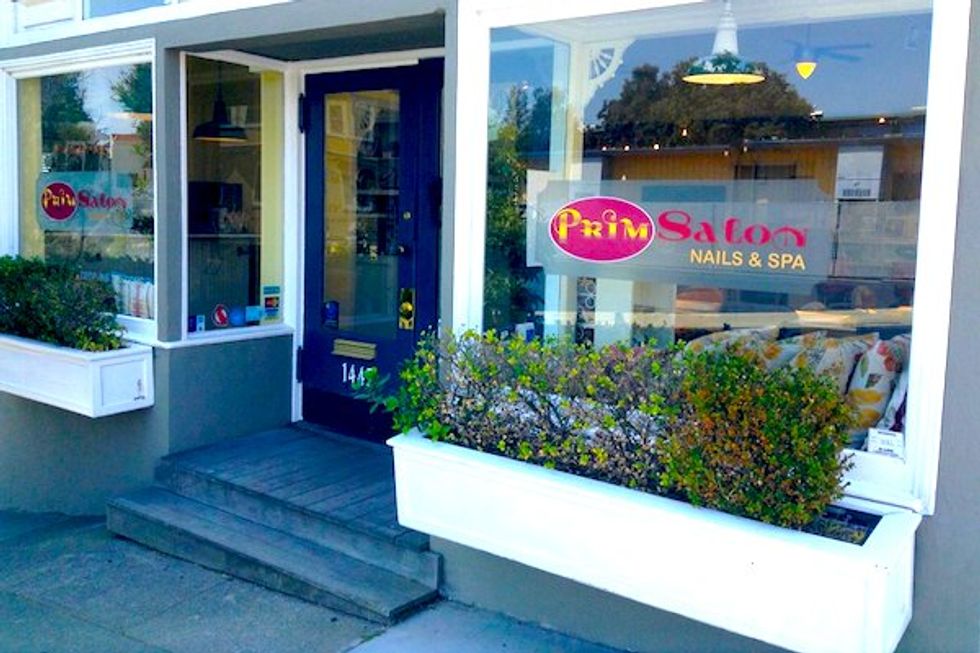 (photo via Yelp)
Prim Salon focuses on maintaining a clean and healthy work enviorment so you won't have to worry about unhygienic tools coming near your cuticles. Plus, they only offer 5-free polishes such as ZOYA for you and your besties to enjoy a day of pampering. // 1447 20th Street (Potrero Hill); primsf.com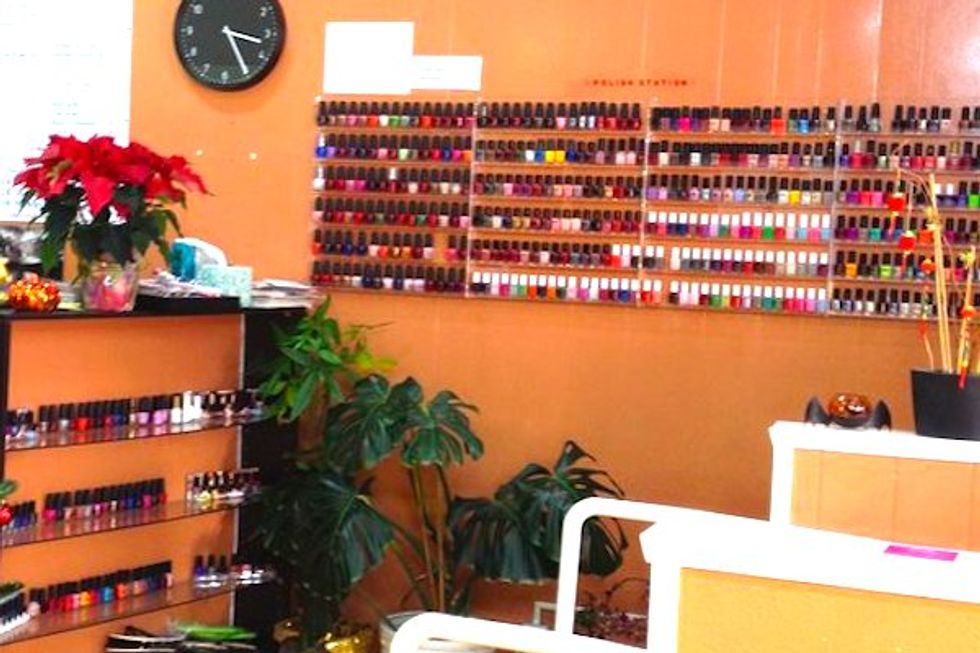 (photo via Yelp)
Manicures should be simple and relaxing, right? Artistic Nail & Spa promises a quick, easy, and toxin-free (they only use Tenovertern polish) time at their Lower Pac Heights location. Can't make an appointment? Walk-ins are welcome. This is your new one-stop spot for quality nail services. //1826 Divisadero Street (Lower Pac Heights); artisticnailspasanfrancisco.com
------
Get all your beauty knowledge from our directory.