Beautiful. Affordable. Sustainable. That was Laurie Furber's checklist when she sought to create a web company centered around interior design. Done, done, and done. Berkeley-based Greenhouse Design Studio is dedicated to shopping, learning, and organizing your green home. It's also a resource center and inspiration hub. All the while, a charming user experience makes you want to clean out your home and fill it back up with earth-friendly finds.
---
Laurie took herself out of the corporate world — she ran the mail order division at Pottery Barn for 12 years — and into the future. Her shopping savvy is evident in a delightful website you could spend hours on thanks to clean organization and rich information.
The light bulb went off while raising her three children. After witnessing the abuse a home takes from wee ones chewing and crawling all around, she began to evaluate anything potentially toxic in her home and that's when her three drivers were established; she desired things that were beautiful, affordable, and sustainable.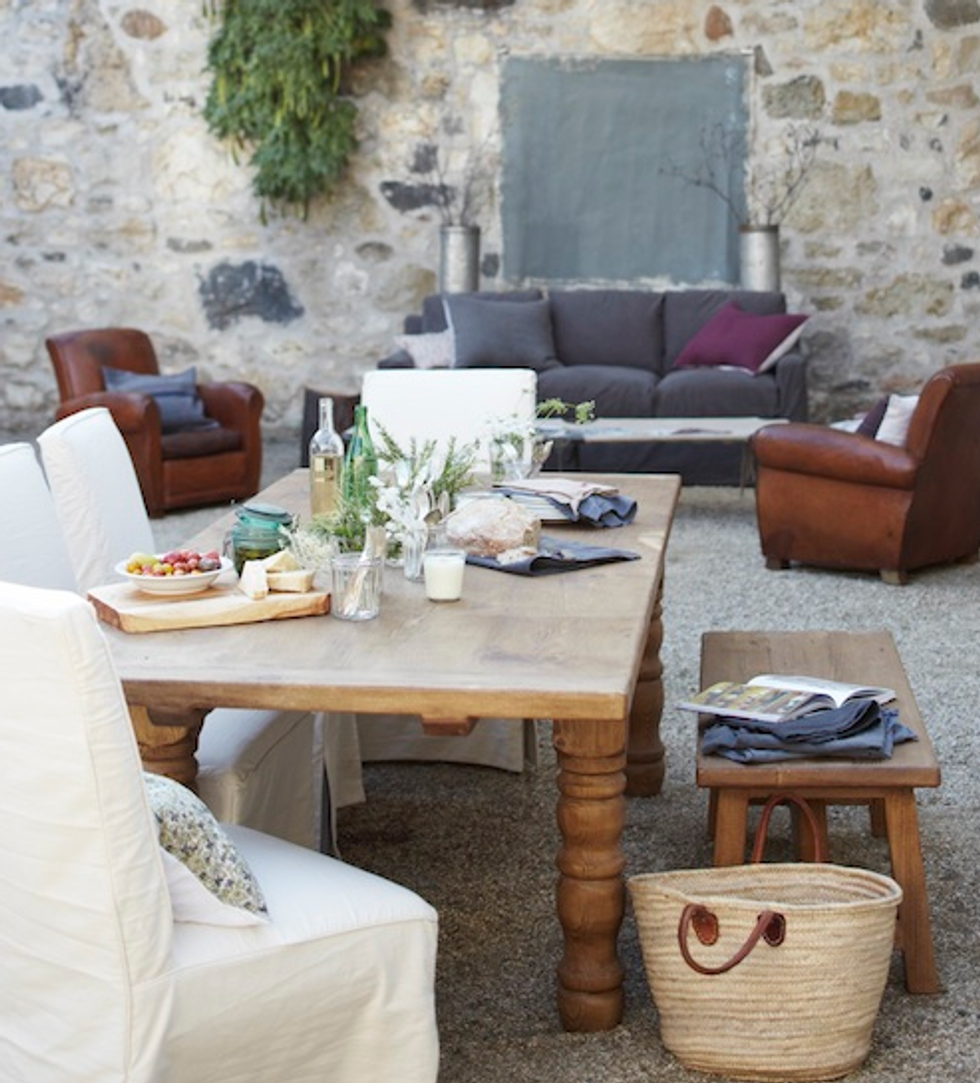 The online store is stocked with handcrafted products in small batches, one-of-a-kind vintage finds, and items that generate less waste by using sustainable materials. A representative Greenhouse item are the Really Useful Vintage Jam Jars which were collected from flea markets in France and have a multitude of uses. Simple and lovely. Of course, a portion of profits are made to socially responsible companies.
Beyond shopping, is the gift registry — a modern alternative to a bridal registry. The Little Green Book, which lists green architects, contractors, landscape designers, and other resources. A mishmash of helpful stuff can be found in the Green Community like tips and advice, a video library, the company blog, and furniture exchanges and sharing. And for your creative fix, under Notebooks, you can organize a project, share photos, list favorites, and bookmark and create inspiration boards a la Pinterest. 
There you have it: Your sustainable home under one user friendly roof. Now go get busy changing the world, one small world at a time.
Sam Durbin (sami.7x7@gmail.com) is a California lifestyle writer who honed her blogging skills as Editor of FabSugar.com. Sam graduated from The Fashion Institute of Technology, and also writes for 7x7 Magazine and Gilt City.