Infiltrate the underworld through a Victorian home.

This month, some of the Bay Area's most prized Victorian home museums transform into doorways to specters and shadows; and, historically speaking, it couldn't be a more perfect gateway. Death loomed large in the Victorian era; and the sick and dying, rather than being sent to hospitals (which, at the time, were still primitive in their treatment of disease and injury), stayed at home. This gave rise to macabre customs in response to ever-present ghosts, which included draping door handles, having the servants and the lady of the house wear black, taking family photos with the dead, and performing seances to communicate with the deceased.
---
Straight out of this death-obsessed era, these 19th century beauties don't have to work too hard to create a portal for the living and dead to commune. Enter a world of morbid fascination and get up close and personal with its ghosts at these three historic haunted houses.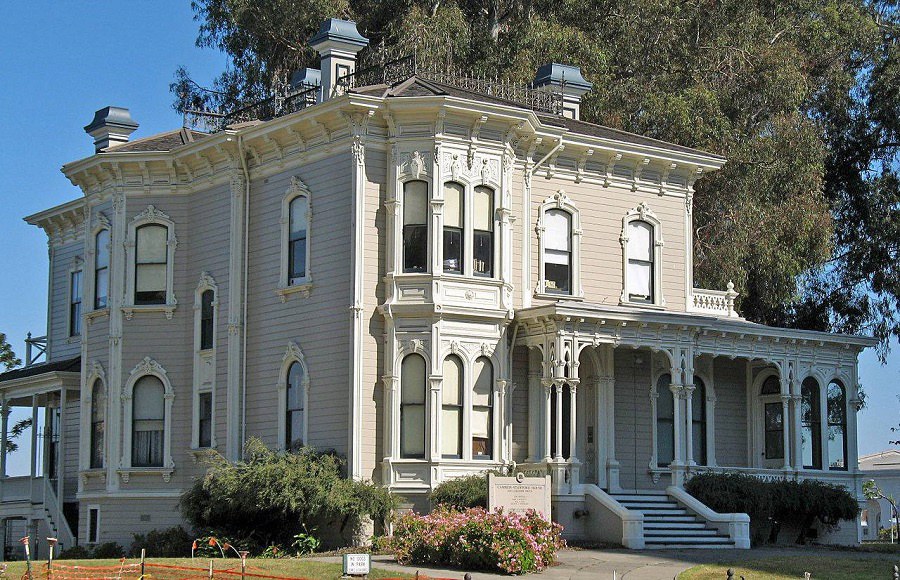 Camron Stanford House, Oakland(Courtesy of Maureen Price)
Camron-Stanford House
The Camron-Stanford House in Oakland has a passion for recalling these 19th century glimpses of death. The Italianate Victorian mansion has borne witness to its share of personal tragedies including the death of Alice and William Walker Camron's two-year-old daughter in 1877, the death of Josiah Stanford in 1890, and the unexpected passing of his daughter-in-law in 1891. The house itself narrowly escaped tragedy when the City of Oakland destroyed all of the lakeside mansions to create Lakeside Park in 1907, leaving Camron-Stanford the only one left standing.
Since then, the Camron-Stanford House has been open to the public, first as the Oakland Public Museum and later restored to its Victorian glory with the help of historic books, period photos and antique furniture. It's in this state that you can visit the house today, perusing its 14 rooms and exhibits focusing on Victorian life and culture.
Beneath the beautifully restored facade of the Camron-Stanford House, you'll find a series of events dedicated to the era's morbid fascinations. This month's features include Mourning Becomes Her, a lecture on women's mourning fashion (Oct. 15), Seance and Sensibility (Oct. 29) and Morbid Cinema night (Oct. 21). And lastly, on October 14th, guests will have the opportunity to participate in a seance for Morbid Evening. // 1418 Lakeside Drive (Oakland); event tickets at chhouse.org.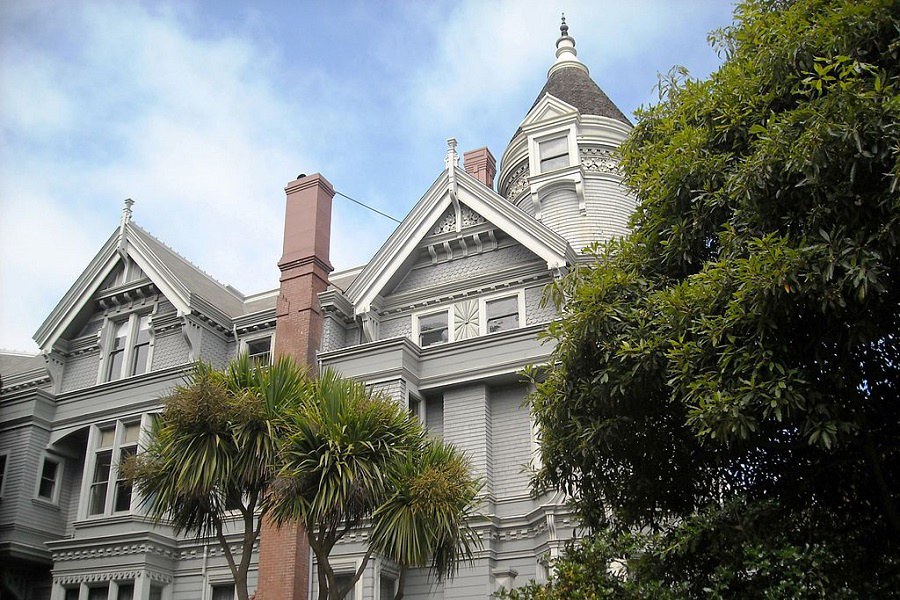 Haas-Lilienthal House, San Francisco(Vourtesy of Elisa Rolle
Haas-Lilenthal House
The Haas-Lilienthal House, the only Queen Anne Victorian open to the public in San Francisco, was built in 1886 for William and Bertha Haas at a cost of $18,500; a small fortune at the time. Withstanding the fire and earthquakes of 1906 and 1989, the home surprisingly has never undergone a significant remodel and still holds its original period furnishings.
The Haas family and its successors the Lilienthals (William Haas' daughter Alice and her husband Samuel), were some of the earliest members of SF's Jewish community. Thus you'll be able to experience a unique exhibit centered around the history of Jewish identity and religion in the Victorian era. However, it's the special holiday events that are the Haas-Lilienthal House's main draw. Over the last two weekends in October, things will get creepy with Mayhem Mansion, a haunted house that transforms the old manse into a ghoulish horror fest for fear enthusiasts ages 8+. // 2007 Franklin St. (Pac Heights), $12-$20, tickets at haas-lilienthalhouse.org.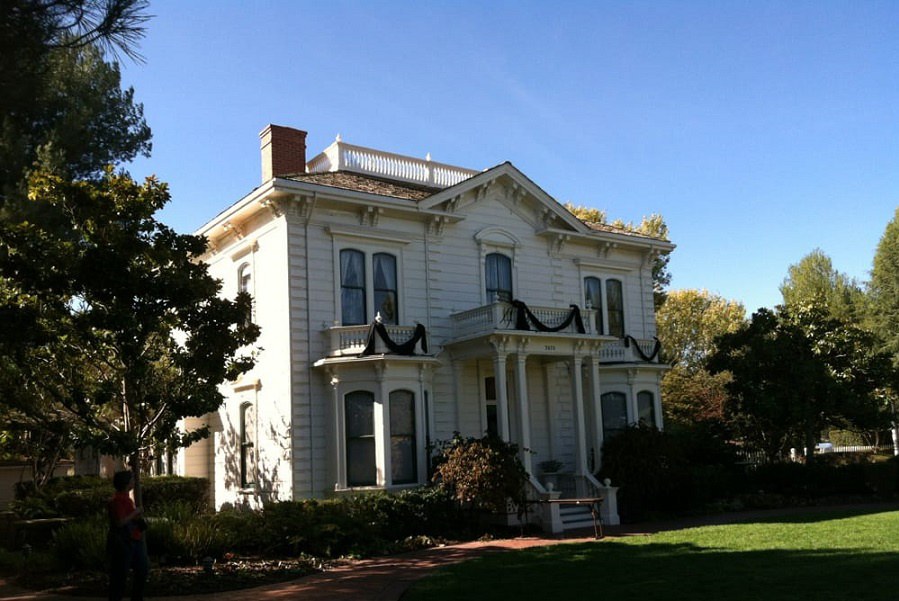 Rengstorff House, Mountain View(Courtesy of Yelp/Rengstorff House)
Rengstorff House
At the
"R" House
, 19th century sensibilities and morbid curiosities share the stage. Henry Rengstorff built the home after purchasing 164 acres of land in 1864 on what is now Shoreline Business Park, a quarter mile north of the Bayshore Freeway. After falling into disrepair, the Italianate Victorian house was moved to its present location in Mountain View in 1979 where it was restored and opened to the public in 1991.The house can be toured year-round, but it's at Halloween that it really shines. In October, the Rengstorff House metamorphoses into a haunted steampunk fantasy, complete with spooky evening tours enhanced by sound, light and special effects. During the day, visitors can see the inventions and imagination behind the nightly frights and interact with the house's co-conSPIRITors in a less eerie, family-friendly version of Halloween fun. //
3070 North Shoreline Blvd (Mountain View), $10 tickets at r-house.org.