Occupying a sentinel position at the southern Golden Gate National Recreation Area, Mori Point sits upon a rugged coastal promontory south of Pacifica in San Mateo County. Offering all types of hiking, its 110 acres are home to the San Francisco garter snake, once North America's most endangered reptile as well as red-legged frogs and amazing spring wildflower blooms.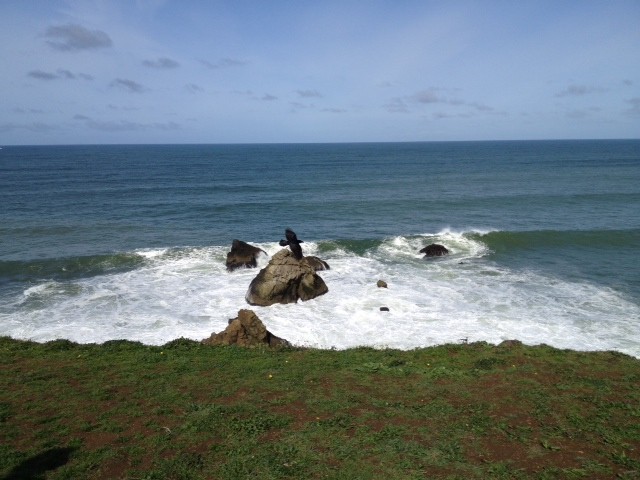 ---
How to Get There
1. It's an easy 20-30 minute drive down the Cabrillo Highway (Hwy. 1) from San Francisco.
2. A convenient access point is the parking lot of the Calera Creek water treatment facility on the west Side of Hwy 1, at the stop-lighted intersection with Reina Del Mar Ave.

What You'll See
Fabulous view in four directions. Looking north from the point you'll see far off Marin county and Mt. Tamalpias as you gaze over the black sands of Sharp Park Beach. To the south nearby Point San Pedro looms large, with Montara Mountain in the distance. Sweeney Ridge stands tall above to the east with the mighty Pacific Ocean dominating to the west.
The Hike
1. Admire the man-made landscaping on the paved path leading away from the treatment plant as you head out parallel to Calera Creek.
2. Bear right, cross the creek and start heading up the hill toward the point as the views unfold before you. There are a lot of paths here, but your best bet is to stick to the trail that overlooks the treatment plant to get to the point itself.
3. Once there, you'll want check all the vistas and the raging surf below, but being cautious as the cliffs are steep and unforgiving and it can be quite windy and gusty here.
4. There's a long stairway down to Sharps Park beach and the Laguna Salada ponds – at the bottom you can continue up the beach or opt to loop back via either the Mori point Access Rd. or the trail to the south that parallels it.
5. Once you've reached the Cabrillo Highway return via the trail or the sidewalk along the roadway (much flatter).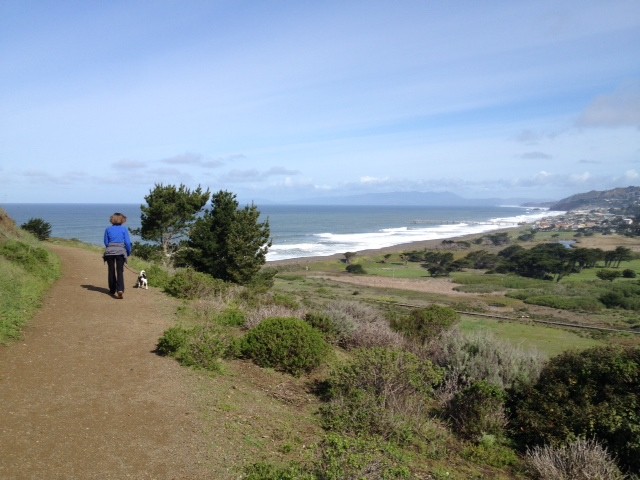 Other Things to Do
Just a few minutes south is Devils Slide. Pacifica offers many casual lunch spots and more rugged hiking is available at the Pedro Point Preserve between mori Point and Devil's Slide.
Parking is also available on Mori Point Road or Bradford Way.