There is, perhaps, nothing more classic than bourbon—especially Kentucky bourbon. And yet, the spirit is trending, with new ones cropping up from unexpected places. Of course, not all bourbons are created equal.
This past March, Saint Cloud Kentucky Bourbon introduced its highly anticipated First Batch; and with roots in Kentucky, San Francisco, and the storied vineyards of Burgundy in France, it is an innovative spirit ready to captivate your attention.
---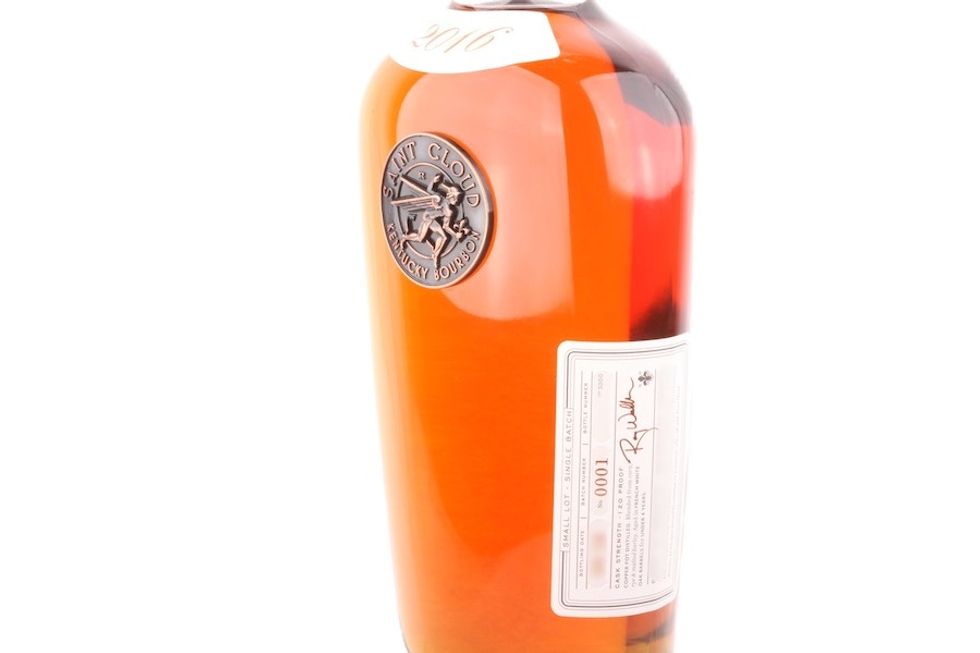 (Courtesy of Saint Cloud Kentucky Bourbon)
Creator Ray Walker is a Bay Area native who originally left his career in finance to start a winery in France. There he became renowned for making Burgundian wines of striking elegance and precision. He penned a best-selling autobiography, The Road to Burgundy, and even landed an appearance on Anthony Bourdain's No Reservations.

After closing the doors to his winery in France, Walker returned to America with a new focus: Kentucky bourbon. His father's family has roots in the state going back over 200 years, having fought in the war of 1812 as well as for the Union during the Civil War, out of Louisville. While this heritage inspired Walker to choose Kentucky as his starting place, he also knew that Saint Cloud would find success in focusing on the future of where bourbon could go, rather than simply looking at where it had been.
The concept of Saint Cloud is simple: it is simply stunning in execution. Combining Walker's background as a French winemaker while remaining true to the spirit's Kentucky roots, Saint Cloud was aged in new charred oak barrels from the Limousin forest in France, bottled at barrel strength (120 proof), and left unfiltered to ensure that all the fine detail from within the barrel would make its way into every bottle. The result is aromatic notes and complexity in the mouth—both elegant and concentrated.
Saint Cloud Bourbon also has exterior beauty, packaged in a minimalist, Art Deco–inspired bottle designed by Stranger and Stranger. Just 3,000 bottles have been produced; you can buy it online ($115/bottle) at saintcloudbourbon.com.