"Underwear is very personal. It should reflect our best self, and make us feel good," says Lazy Glamour founder, Kristina McMillan. May I add: It should also be cute. That's the thinking–and the look–behind Lazy Glamour, a San Francisco-based organic underwear company.
---
Lazy Glamour undies are designed for busy women who don't want to deal with high maintenance skivvies. They are also for sexy ladies looking to support sustainable fashion. Fabrics used are ultra soft Modal, made from beech trees, 100% biodegradable bamboo and organic cotton. With a touch of Spandex, all the fabrics are grown, produced, and processed using environmentally friendly methods.
The prints are whimsical, and often influenced by nature–a bright pink kiss, an ode-to-California poppy, a purple hued hummingbird. McMillan elaborates: "I strive to create designs that fit with the ideal of Lazy Glamour. Elegant, pretty and fun. I look for inspiration in nature and travel, home decor trends, color trends, and just generally pretty things."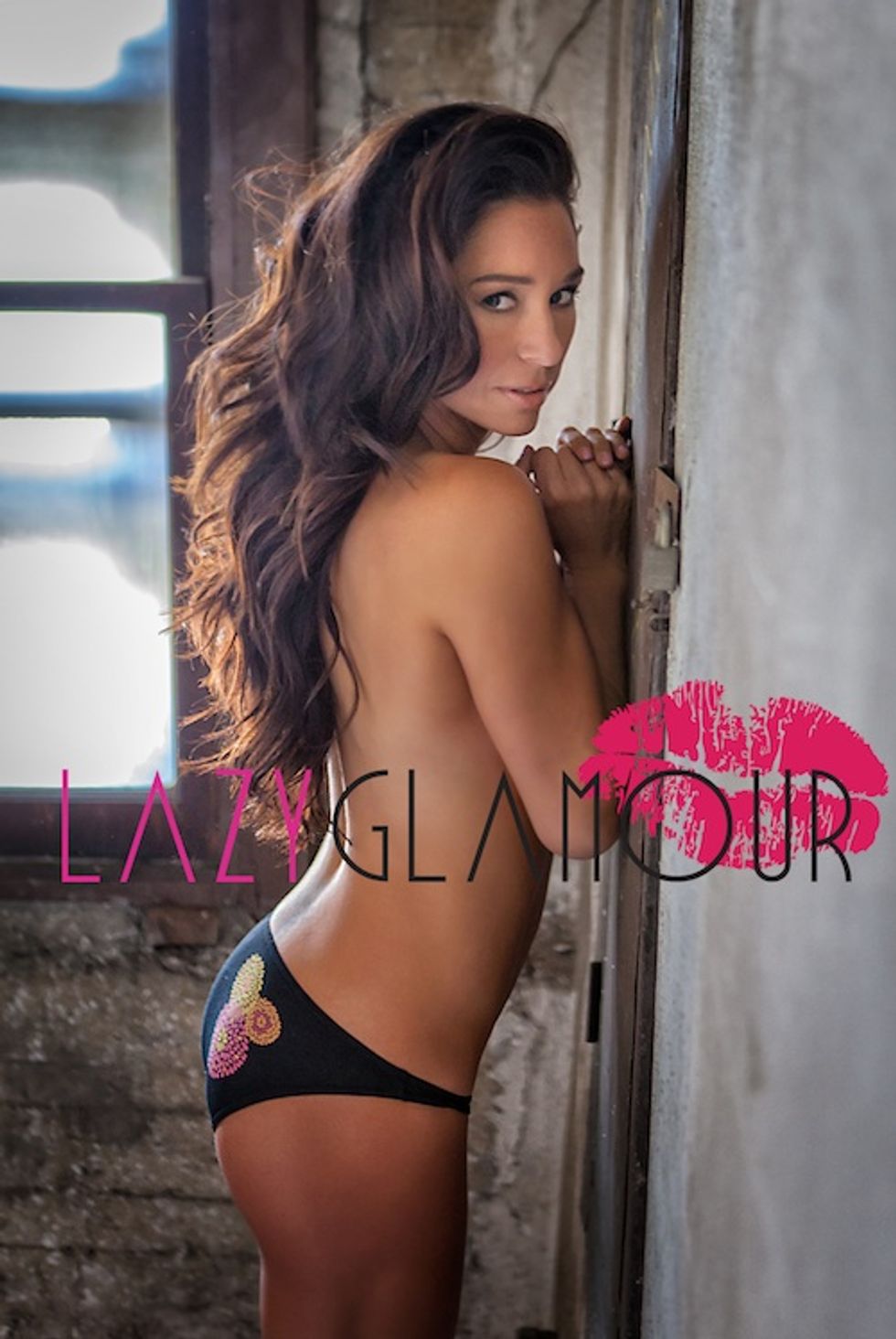 Thong, bikini and boyshort styles come in subdued colors of black, white, Parisian plum and pink coral. They range in price from $20-$30 and, for added comfort, are tagless. Designs are also customizable.
Perhaps Gabrielle 'Coco' Chanel said it best: "A lady should be two things: Classy and fabulous." Organic undies are these things. If you agree, you can have this perennial mantra emblazoned across your Lazy Glamour bum.
Sam Durbin (sami.7x7@gmail.com) is a California lifestyle writer who honed her blogging skills as Editor of FabSugar.com. Sam graduated from The Fashion Institute of Technology, and also writes for 7x7 Magazine, Zagat and PureWow.