Katie Hintz-Zambrano, Rebecca Miller, Olivier Cassegrain, Stephanie Disegni, Nina Richter

---
Ever since Salvador Dali designed a hat in the shape of a shoe for Elsa Schiaparelli in 1937, artists and fashion houses have looked for opportunities to collaborate.
Louis Vuitton made Japanese artist Takashi Murakami a household name in 2002 with the infamous Murakami bag. Damien Hirst created a $55,000 handbag for Ashley and Mary-Kate Olsen's brand The Row a few years ago. And this season, French leather goods manufacturer Longchamp has commissioned British-American artist Sarah Morris to reinterpret their iconic Le Pliage line.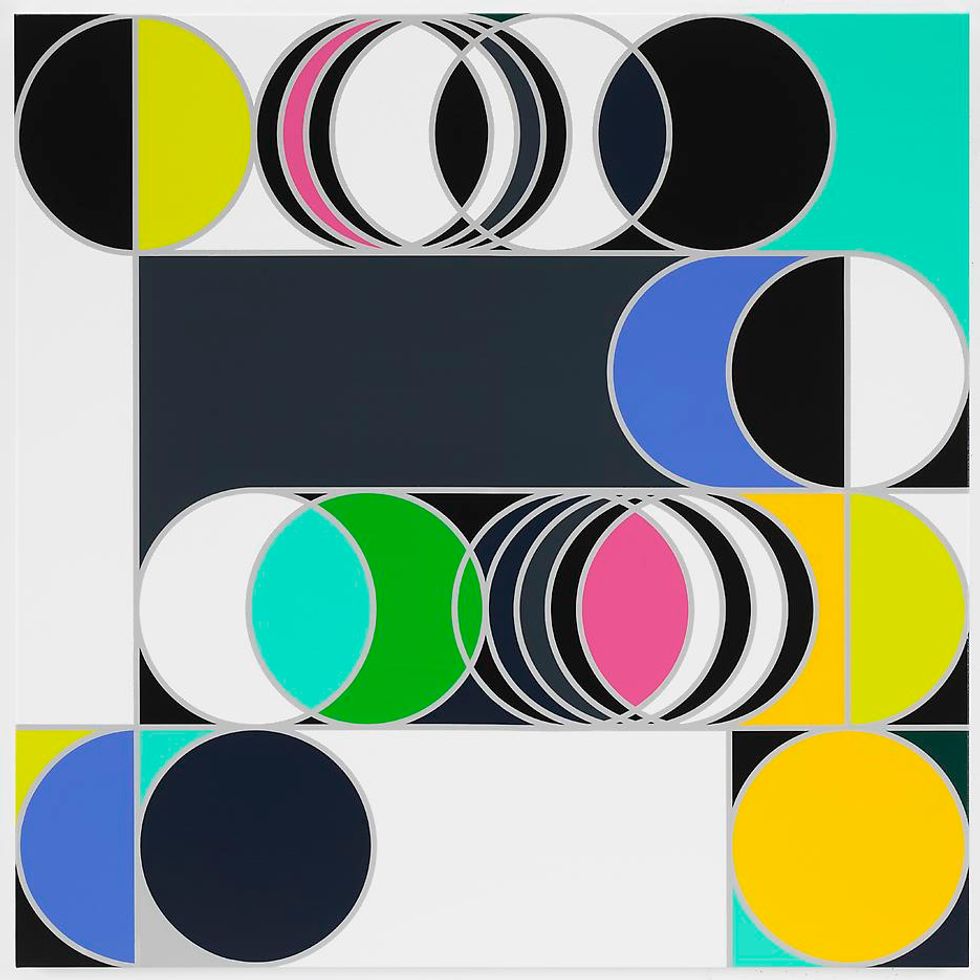 Total Lunar Eclipse 2014 [Rio], Sarah Morris
Morris reproduced an extract from her painting "Total Annual Solar Eclipse" in creating the colorful 7-piece collection of tote bags, travel bags and handbags. The $3,290 limited edition handbag is truly beautiful, with its multicolor design bordered in stark black leather.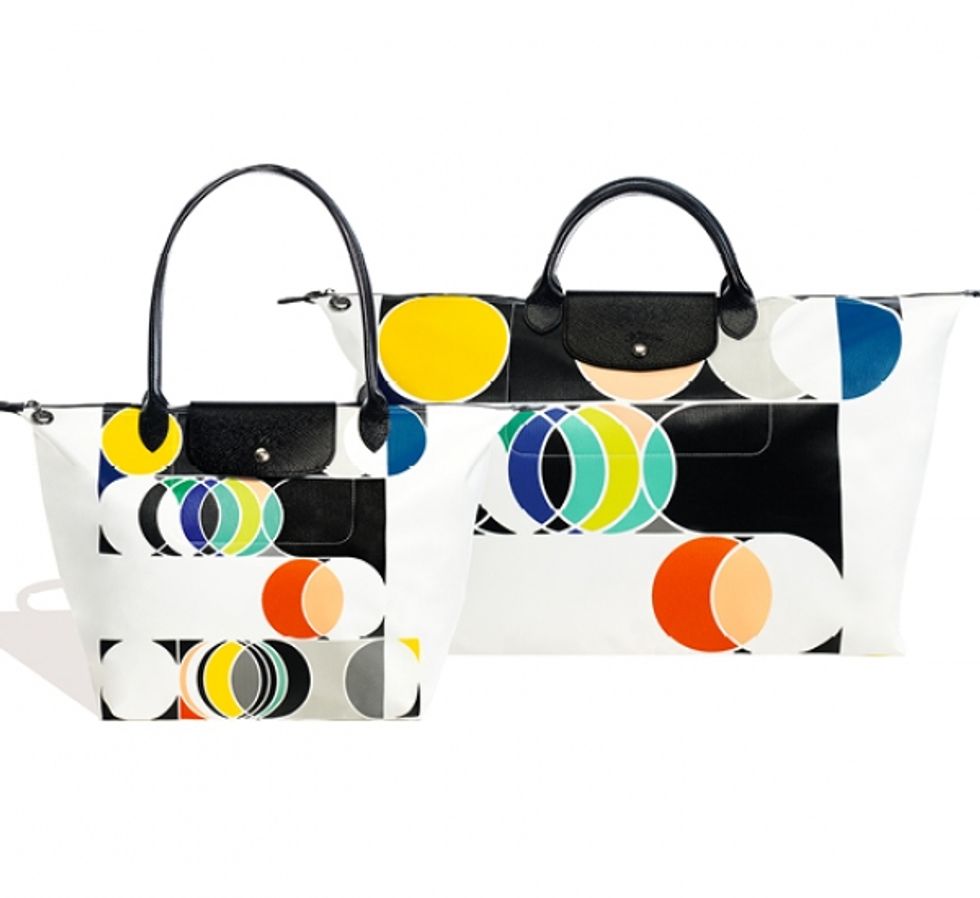 Sarah Morris' Le Pliage Tote Bags
Katie Hintz-Zambrano, co founder of MotherMag.com, and Rebecca Miller, founder of Martini Bird, recently hosted a party at Longchamp's San Francisco boutique in celebration of the house's 20th anniversary, and to raise awareness for a charity close to Miller's heart, "A Home Within."
"My mother was a child protective social worker and we were a foster family when I was growing up," said Miller, who explained that the San Francisco based organization, which was also founded in 1994, is a national network of mental health professionals who volunteer their services in providing emotional support to foster children.