They can shake it, they can stir it, but for one of Michael Mina's newest cocktails all the bartender has to do is crack it. (And no, it doesn't involve an egg, but it is egg shaped.)

Bar Director Carlo Splendorini, in thinking of new ways to present classic cocktails, is looking to modernist culinary techniques. His Aviation, which involves water balloons and liquid nitrogen may or may not have been inspired by a similar drink crafted by the Aviary team in Chicago, but thankfully, he has found an alternative to using a syringe. Because really, drinking cocktails should never, ever, at any stage, involve the use of a syringe. Ever.

First, he mixes the cocktail (Gin, Luxardo Maraschino liqueur, lemon juice, crème de violette) and freezes it inside a water balloon. He then removes the water balloon and very quickly submerges the cocktail in a bowl of liquid nitrogen and then in a bowl of water and back to the nitrogen, repeating this five or six times until a sphere of ice has formed around the cocktail. The booze-filled ice sphere is then stored in the freezer where the inside softens to the texture of a sorbet (thanks to the alcohol, obviously) while the ice sphere stays hard.

Plop it in a glass, crack the outside with a bar spoon and voila: Aviation on the rocks (never mind that this drink is best served up; just go with it).






---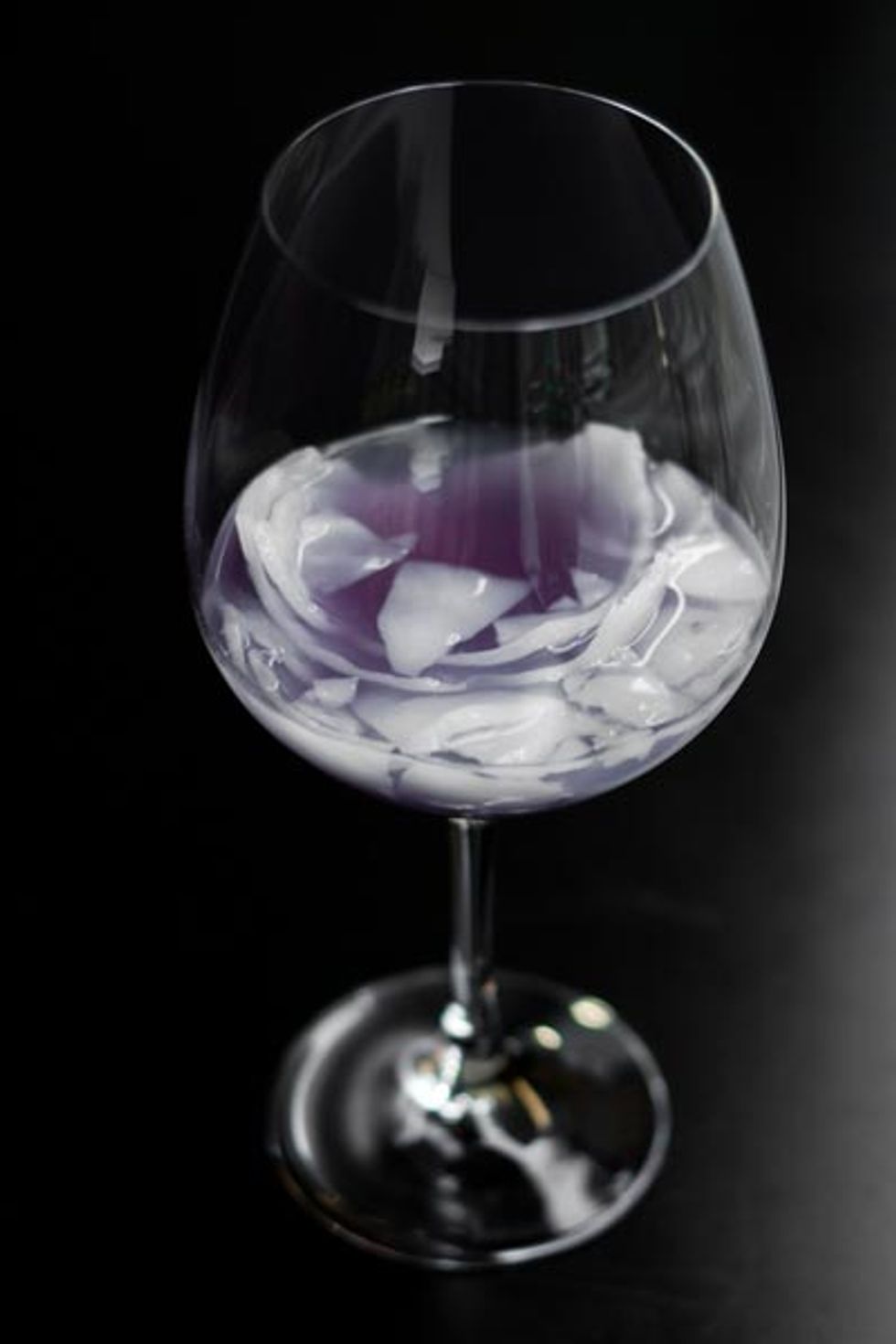 Is it more delicious for having gone through this process? Probably not. Really then, what is the point? "The point," says Splendorini  "is to make a classic cocktail using a fun technique that provides the guest with a unique experience while still enjoying a great cocktail." It's hard for even the most curmudgeonly of cocktail curmudgeons to argue with that. Look forward to many more Splendorini splendors to come.