We have to admit, we're a little confused.
---
The 33-year-old model made the announcement Wednesday afternoon via Instagram, using Snapchat's just-launched product integration, Bitmoji, with a photo of a diamond ring and the caption "I said yes!!!"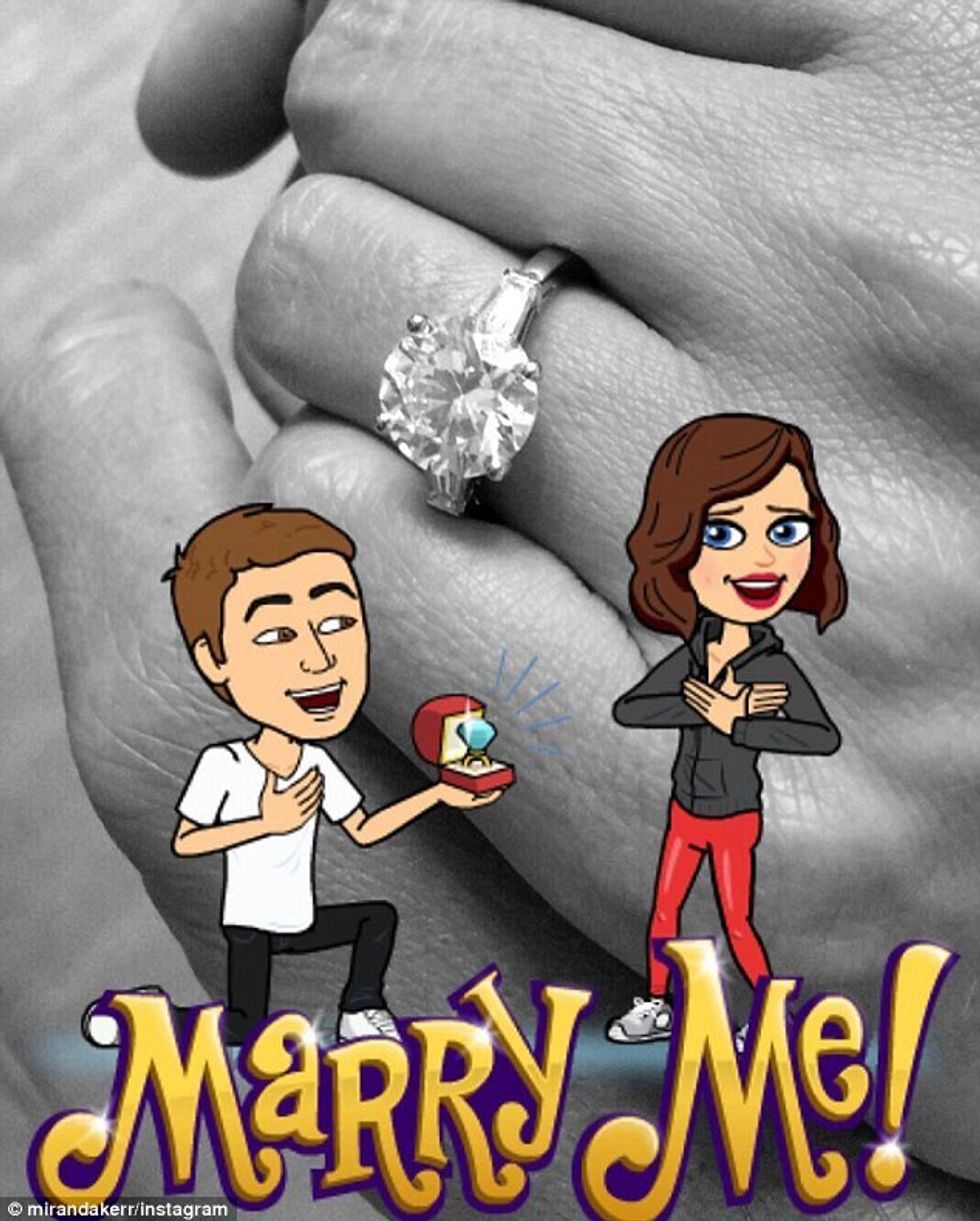 (Miranda Kerr, via Instagram)
Spiegel, 26, has never been married, but this will be the second marriage for Kerr, who (you probably know) was previously married to Orlando Bloom.
Since we don't know much about Spiegel besides the fact that he made sexting mainstream and is worth hella money, we tried to dig up some personality tidbits that would shed light on this seemingly odd match. What did we find? Absolutely nothing.
Congrats, Miranda!