Established in 1919, the historic Art Deco–style Mount View Hotel & Spa is a 33-room, family-owned and -operated boutique hotel located in the heart of downtown Calistoga.

Go for the famous Napa Valley locale and classic architecture, stay for the fine dining at Véraison and the sporting vibe at Johnny's bar, not to mention the hotel's full-service luxury spa, the gorgeous pool, and mineral springs jet spa with outdoor lounge space.
---
This spring, the Mount View Hotel & Spa is celebrating the grand opening of its outdoor movie venue, The Moonshine Theater, with 30 socially distanced antique movie chairs and Dinner and a Movie events every weekend.
If you can travel mid-week, the hotel is offering weekday wine tasting adventures.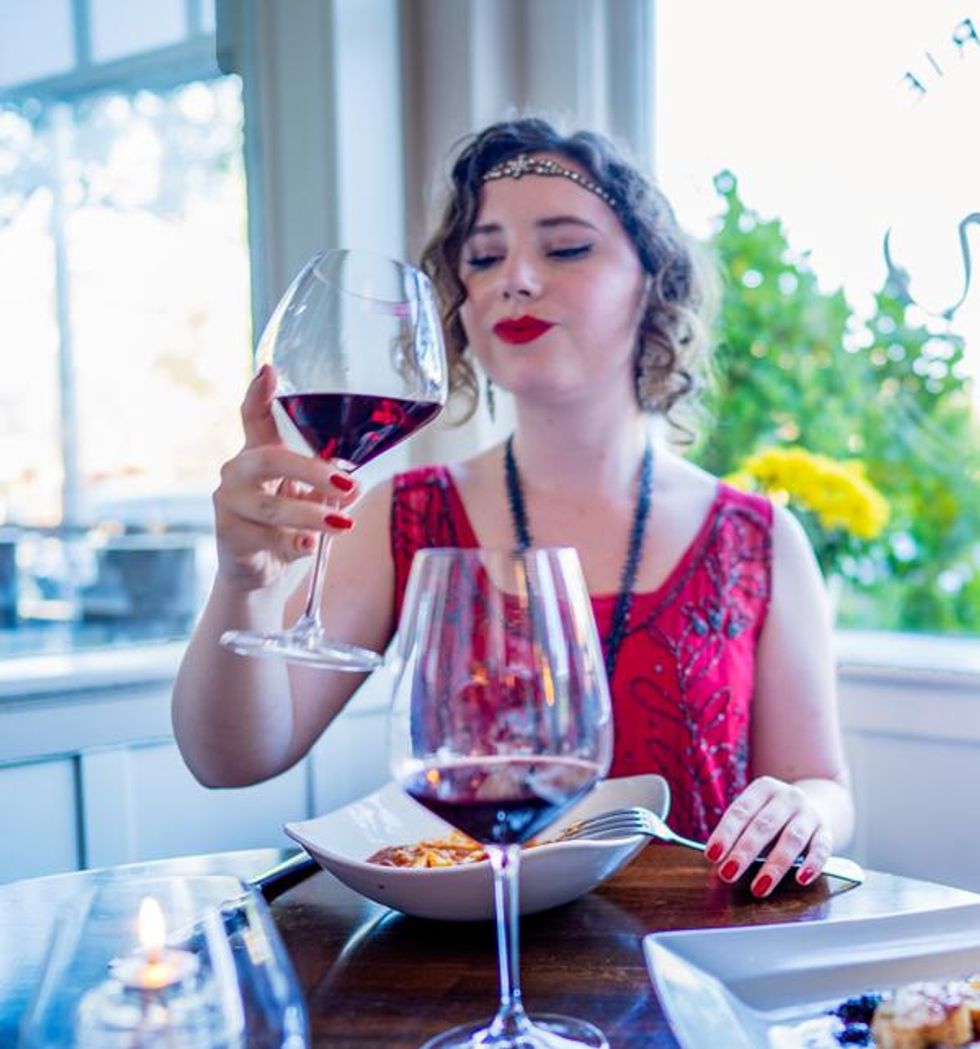 Winemaker dinners are hosted ever first and third Thursday at Mount View Hotel.(Courtesy of Mount View Hotel & Spa, Calistoga)
On Fab Five Tuesdays, every first and third Tuesday at 5pm, the Mount View staff hosts a blind tasting contest featuring interesting wines from five local wineries. Swirl, taste, contemplate, discuss—if you guess all five wines correctly, you'll receive a complimentary bottle of your choice.

Wine and Film Wednesdays, happening every first and third Wednesday at 5pm, feature a local winery and offer a variety of their wines for you to taste. Simply relax in the great outdoors and watch a film about the making of the wines you're tasting.
Winemaker Thursdays, every first and third Thursday evening, welcome a featured winemaker for dinner. Carefully selected wines are paired with each course for an unforgettable experience. Join this casual evening of delicious food, wonderful wines, and great conversation.
Every Friday, Saturday, and Sunday is date night at the Mount View, with dinner on the patio and a light, romantic movie at the Moonshine. If it gets chilly, the hotel has blankets and heaters just in case. You also have the option for an intimate dinner for two in your room.
Extend your stay to enjoy more of the amenities and activities. The hotel offers comfortable and private areas to work with free WiFi at both indoor and outdoor venues. And with all the great outdoor space, it's the perfect place for those long overdue celebrations and gatherings including small weddings.
Travel back to the 1920s with today's comfy, modern amenities.
// Mount View Hotel & Spa, 1457 Lincoln Ave. (Calistoga); for more information call 707-942-6877 or visit mountviewhotel.com.