You've petted the rainbow unicorn, tasted the mochi ice cream, and taken a dip in the sprinkle pool. Now, there are delicious new reasons to revisit the Museum of Ice Cream.
Since MoIC first opened in the majestic Beaux-Arts building at the corner of O'Farrell and Grant back in September of 2017, the real-life Wonkaland has sold out daily, making kids of all ages go absolutely bananas for its over-the-top saccharine installations and sweet treats. Since it opened, the SF location has scooped 350,000 ice creams. Now, to ensure the whole city takes home a case of type 2 diabetes, the museum has extended its stay here and is adding new reasons to pop for the $38 golden ticket.
---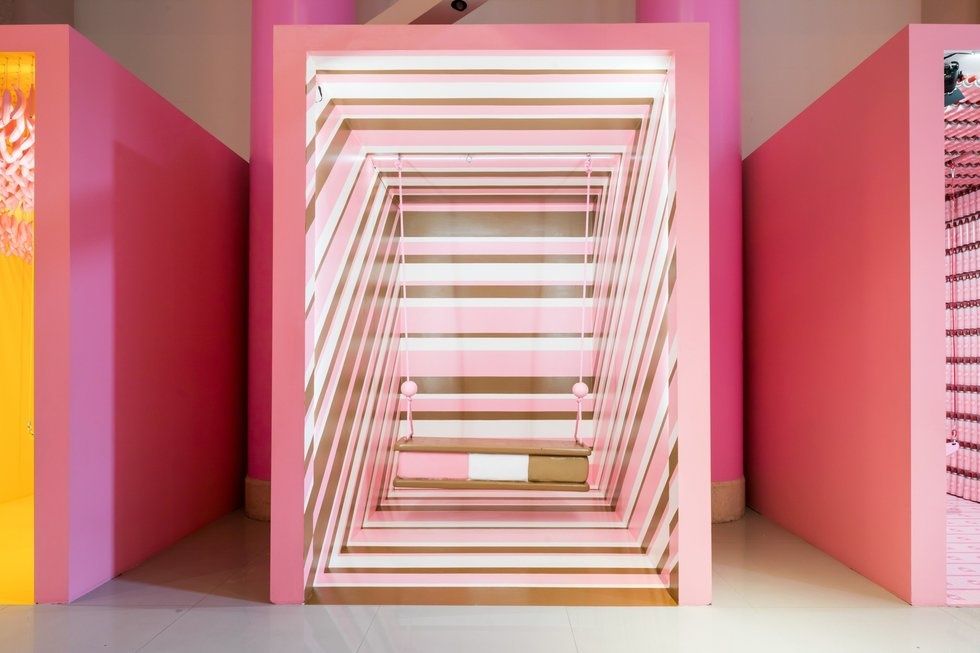 The new Neapolitan swing.(Courtesy of Museum of Ice Cream)
Ready your iPhone cameras for three new vividly themed installations: You can get wild beneath the leafy canopy of the Mint Jungle; take a ride on a sprinkled-pink Mother's Circus Animal Cookie carousel at Carnival; and swing on a Neapolitan ice cream bar.

Edible additions to the exhibit include caramel-filled Ghirardelli Chocolates and juicy fruit popsicles from Paleteria La Michoacana. The rainbow squad has also added fun new items to the museum store, including yoga mats (because you're going to need to work off those calories), pool floats (for further Instagramming), and beach towels (for ice-cream-cone-on-the-sand days).
You can also feel good about visiting the kaleidoscopic exhibit: MoIC's ice cream socials support Oakland's Creative Growth and Petaluma People Services Center's relief efforts for the wildfires in Northern California.
// Tickets ($38), available through May 29th, must be purchased online in advance; 1 Grant Ave. (Union Square), museumoficecream.com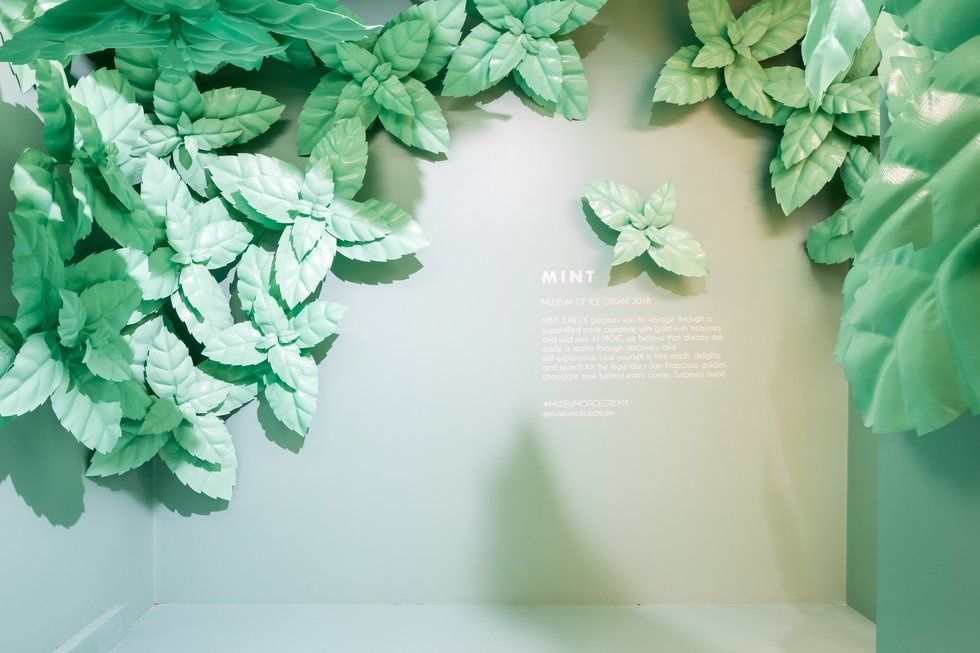 The Mint Jungle.(Courtesy of Museum of Ice Cream)