While the fate of our country's most majestic swaths of nature hangs in the balance, there is no time like the present to visit our national parks.
So, break out your bucket list and start checking them off: Here's how to get the best of our 10 favorite national parks this side of the Colorado River.
---
Nevada's National Parks: For Water Babies, Fisherman, and Spelunkers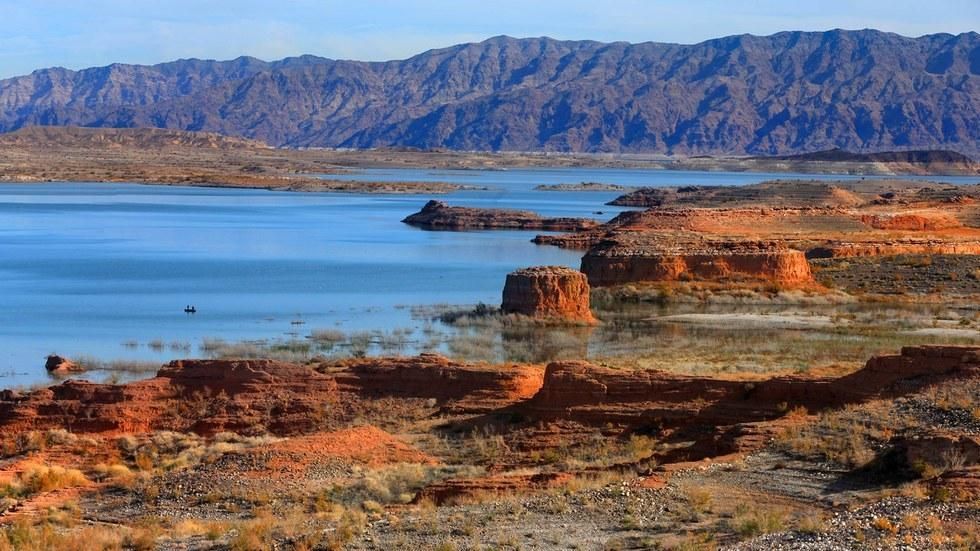 Lake Mead National Park
(Courtesy of National Parks Conservation Association)
Lake Mead National Park
Thought of as America's most diverse recreational area, there's something for everyone at Lake Mead National Park, especially if you enjoy being on the water. Lined with awe-inspiring views of red rocks and aqua-hued waters, it's a four-season playground for all ages that spans more than a million acres. With two massive lakes—Lake Mead and Lake Mohave—within the park's borders, it might be difficult to keep your fingertips from pruning.
Established: 1964
Camp: Campgrounds found at Lake Mead and Lake Mohave range from $20 to $45 per night.
Main attractions: Views of the Hoover Dam are bountiful and walking tours of the Rodgers Springs will leave you with a newfound lust for desert palms.
Like a boss: Pack a picnic and enjoy a sunset at the end of the Redstone Trail.
// Lake Mead National Recreation Area, 10 Lakeshore Rd, Boulder City, Nevada, nps.org


Great Basin National Park
An intersection of geology and anthropology, Great Basin National Park is home to more than just a network of sandstone caves and towering peaks—it's also decorated with galleries of cave artwork, painted with plant-based dyes by the Fremont Indians. For the spelunkers among us, check out the stalactites and stalagmites found in the bowels of Lehman Caves for a truly underground experience. If you prefer to be above ground, hike toward the 13,000-foot summit of Wheeler Peak.

Established: 1986
Camp: Designated tent campsites go for $12 a night.
Main attractions: Trout fishing at Baker Creek and drool-worthy hikes at over 9,000 feet above sea level.
Like a boss: Elevation sickness is a real thing at these dizzying heights, so come prepared.
// Great Basin National Park, 5500 NV-488, Baker, Nevada, nps.org