Pop-up shops are everywhere these days, here one minute and gone the next. Local label Nice Collective is taking it to the next conceptual level and altering vacant storefronts around town into Mobile Supply Units, all set up to be moved within a day. Their first MSU in this great experiment is just off Church & Market Streets.
---
"It's a crossroads of a lot of different neighborhoods," says Riley Johndonnell, Nice Collective's branding whiz and former publisher and creative director of Surface Magazine. "This was great because no one's really forged themselves in fashion down here. There's skate punks, designers, a mix of all the characters we love."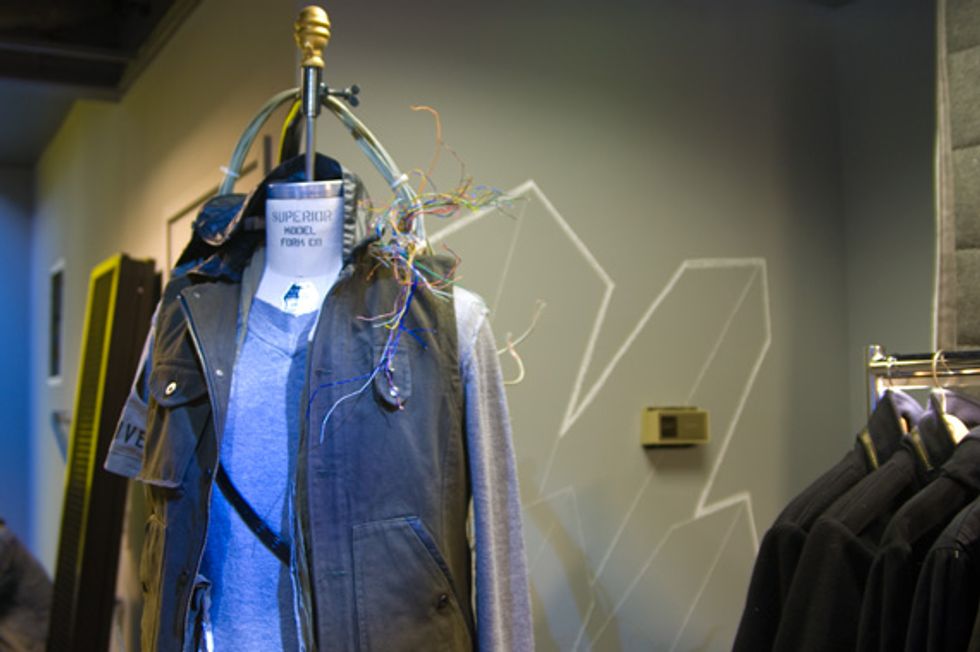 The place is subtle and easy to miss. But inside, they've repurposed old military equipment into showroom material, perfect for NC's signature hard-edged, utilitarian look worn by the likes of Radiohead, Smashing Pumpkins & Gavin Rossdale. Rolling plastic medical supply units are used to transport and display clothing, while nautical sails and army blankets are suddenly dressing rooms, wall decor and a giant entrance tunnel to funnel visitors in.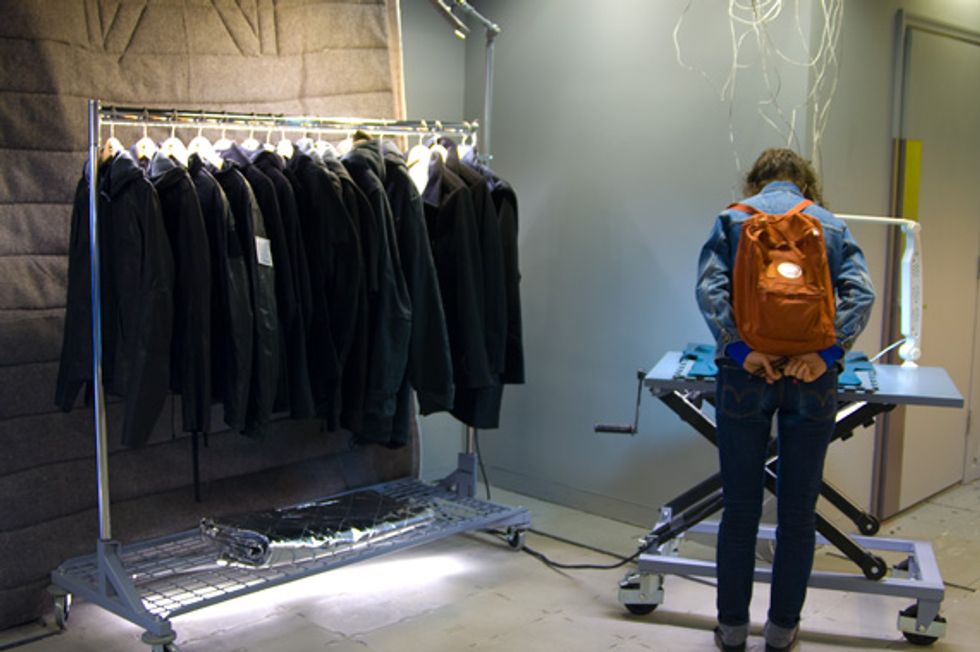 There's a lot to look at, yet miraculously it's all made to be packed up and moved in a flash to NC's next top-secret location. The clothing collections at each spot will focus on seasonal trends and also feature treasured archived pieces. When each MSU pops up, the designers will roll out a limited-edition t-shirt depicting the schematics of each locale's design, like a blueprint on your chest.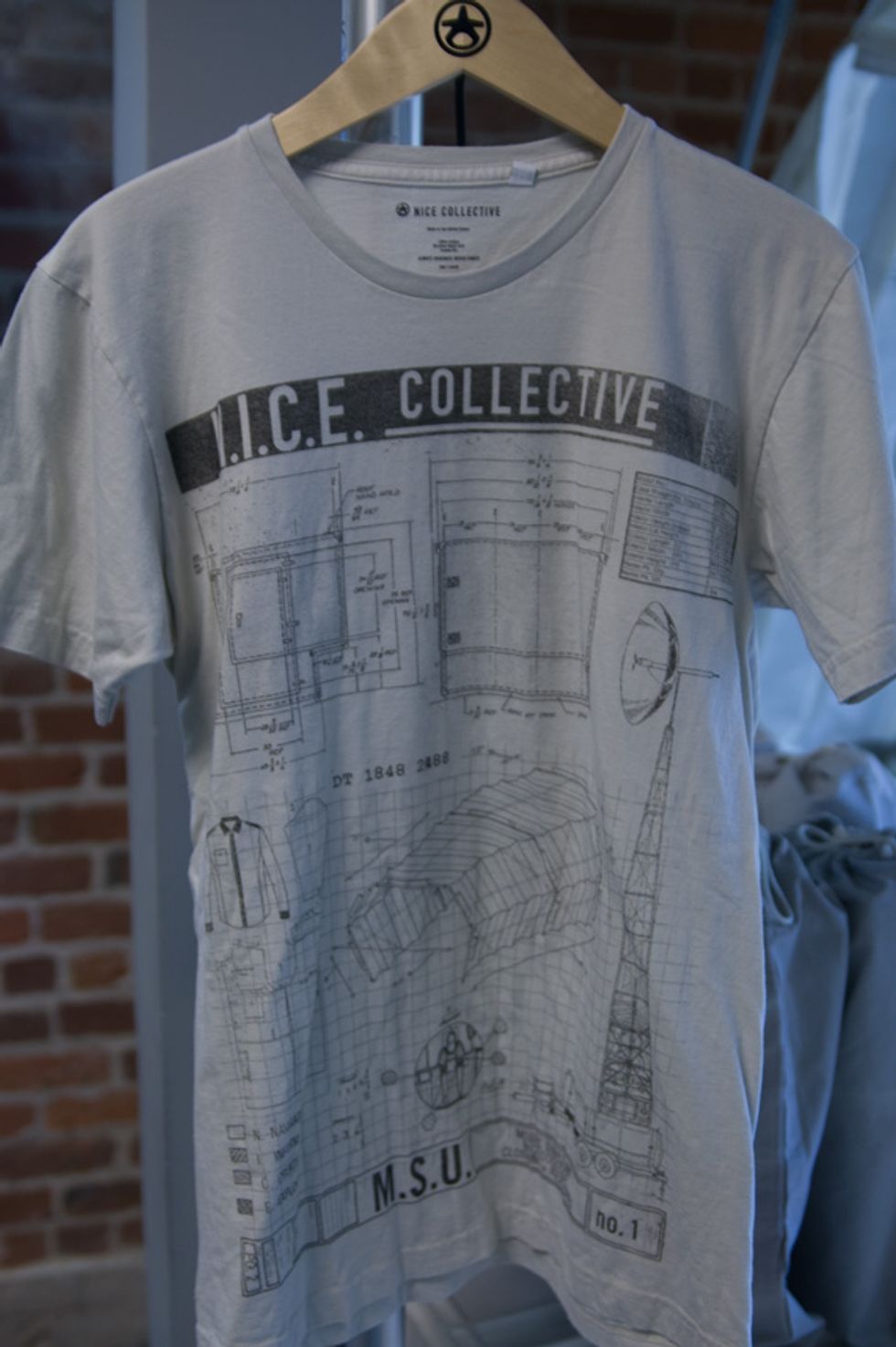 "It's about the temporal experience. Nothing's permanent," explains NC designer Ian Hannula. "Live the life you love, because you can't count on things being there the next day. The temporary aspect of our store is a commentary on that." And they don't want this to just be a consumer experience; the guys will also be staging art and music events (both designers began as dance DJs in the 90s), as well as creative labs. In one future location, they plan to set up a radio antenna for pirate radio broadcasts.
When they pick up and move on September 10th, they'll be in search of their next neighborhood to diversify and inject with a new and different identity. We can't wait to see who and what else they transform, so follow them on Twitter to find out where they're off to next.
Nice Collective's MSU is at 2111 Market St. @ Church.