Start revving your eating engines, East Bay — this week's openings are looking delicious. Where to start? How about kicking things off with a celebratory drink?
---
Friday, August 15, marks the much-awaited opening of Longitude, the tiki-inspired bar in the former Disco Volante space. Longitude comes from Suzanne Long, a tiki savant and former bar manager at Alameda's Forbidden Island. She's spent the last few months revamping the DV space and the result is stunning — a lush, tropical getaway complete with verdant tropical plants, a thatched East African-styled hut, and a bar made from Monkey Pod wood, straight from Hawaii's Big Island. The space evokes Long's desire for the bar to inspire adventure, and exploring the world. The thoughtful cocktail list showcases classic cocktails (Mai Tai, Daquiri) and new creations, including Long's specialty, the Black Orchid, featuring house flambeed rum. Food options include a mix of tiki-style small plates (coconut shrimp, crab rangoon) and larger-format pub dishes (bangers and mash, Shepherd's pie). If you're interested in diving into Longitude's extensive selection of rums and whiskies from around the world, join the Adventurer's Club — your name will be kept on file, along with a list of the spirits you've tried.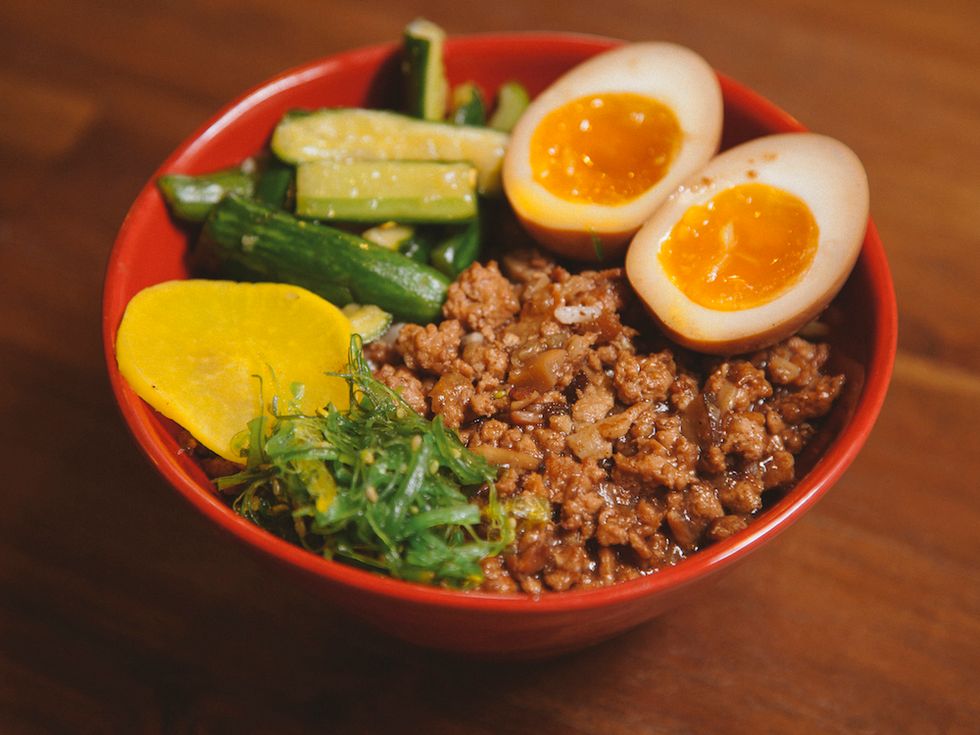 Also newly opened in Oakland is Taiwan Bento, a quick lunchtime spot on 22nd Street slinging Taiwan-style bento boxes. Bento is the first restaurant project from owner Stacy Tang and her husband Willy Wang — Tang is a longtime home cook, and was inspired by the quick service bian tang shops in Taipei. The menu is short and sweet, with just five entrees to start, including Taiwanese beef noodle soup, and rice bowls with braised minced pork, Taiwanese sausage, roast chicken over rice, and eggplant-shitake topping options (rice bowls come with a soft boiled egg and seasonal vegetables, too).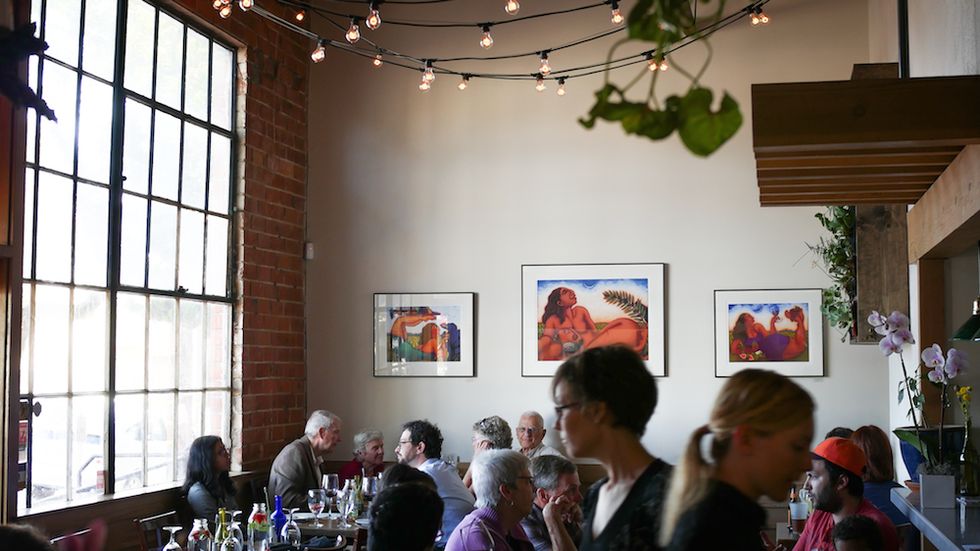 Up in Berkeley, there's a new destination for vegan and gluten-free diners at Sanctuary Bistro, helmed by Barry Horton and Jennifer Jones Horton. The husband and wife duo are behind the very successful Local Love Vegan Catering outfit, and are channeling their experience, and vegan cooking prowess, into a full-service restaurant. All items are both vegan and gluten-free, and are meant to appeal to diners of all inclinations. Look for items like almond pancakes and gluten-free waffles at brunch, a tempeh reuben at lunch, and raw lasagna and oyster mushroom "crab-less cakes" at dinner. Fresh juices, kombucha on tap, and vegan, organic wines are on offer, too — and a portion of the restaurant's proceeds will go to the Animal Place in Grass Valley.