Guten Morgen, East Bay! Have you kicked off your Oktoberfest celebrations yet? Whatever your answer, we've got a party happening tonight, plus two new coffee options for recovery purposes. 
---
First, this evening's fete: Drake's Brewing in San Leandro hosts Floktoberfest, their polka-free party celebrating the most wonderful time of year. They'll release their Hausfest Festbier, which goes nicely with the Fatted Calf beer sausages (made with Drake's) and tasty sides. A $10 ticket gets you food plus a half-liter Flocktoberfest stein (filled with beer, of course). Festivities will be on from 6-10 pm. 
Speaking of German influence, Catahoula Coffee Company's "Kaffeegarten" has now (softly) opened in West Berkeley. The Richmond-based roastery, from Timber Manhart, features the Richmond location's brand of well-roasted, affordable, artisanal coffee. For now they offer pasteries, but food offerings may expand in the future, and look out for community events (even a possible petting zoo!).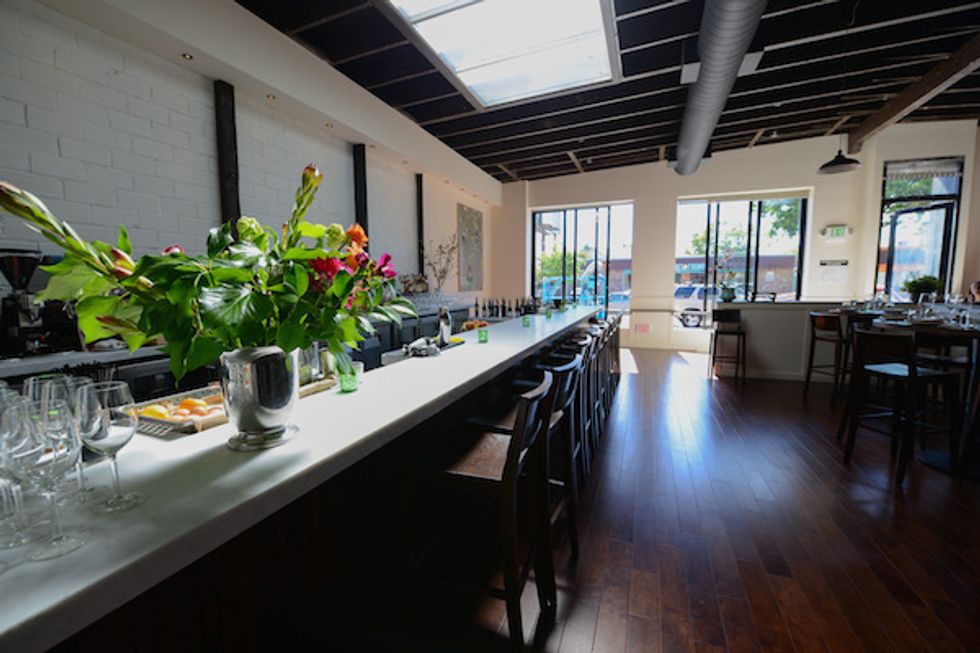 A16 Rockridge
Starting Monday, September 29, A16 Rockridge will launch a morning and afternoon cafe menu. They'll offer Italian-style espresso and cappucino (from San Francisco-based Paramo Coffee), a selection of pastries and more substantial items including yogurt, muesli, and a frittata of the day (available to go or to stay). Bonus: free Wi-Fi!