It's been a heartbreaking week in Oakland.
After a long day of identifying those who died in a warehouse fire in Oakland over the weekend, a large crowd gathered on the shores of Lake Merritt for a vigil Monday night. Hundreds of people gathered on the north side of the lake, where they listened to speeches from people close to the victims and paid their respects to the 36 people who died in the accident.
---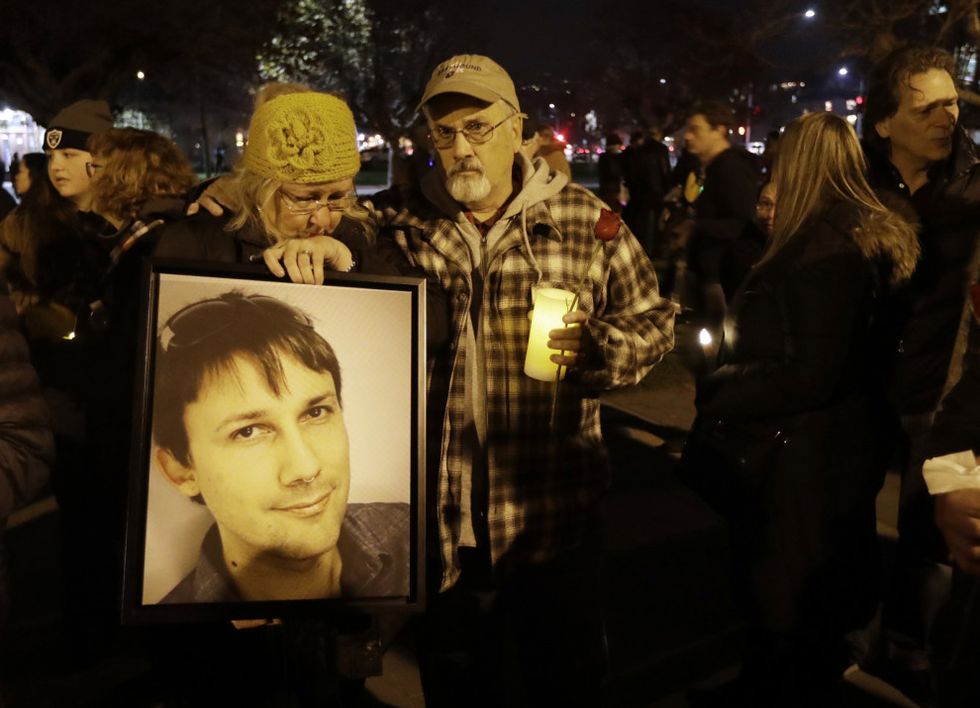 Judy Hough, left, and her husband Brian, center, hold a picture of their son Travis, who died in a warehouse fire.(Marcio Jose Sanchez / AP)
The crowd held cell phones, plastic candles, glow sticks and other light sources, but avoided lighting candles in a show of deference to the fire victims.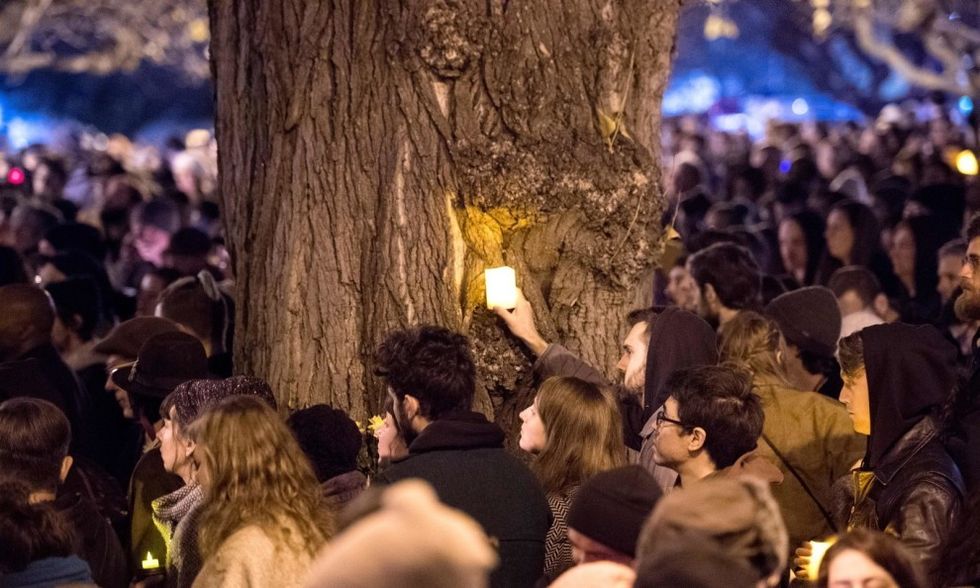 Mourners gather in Oakland on Dec. 5, 2016. (Josh Edelson / AFP)
"We took a devastating hit and all we want to do is honor those people and not put any blame on anybody," said James Morales, 34, of Oakland, who lost five friends in the fire. "It was like the Oakland electronic music underground 9/11. The people, the artists, the musicians are what make Oakland so tight."
In the days since the fire, hundreds of thousands of dollars from local tech companies, law firms, individuals, and even other cities have poured into two main fund-raising campaigns. "We are overwhelmed with the amount of support," said Josette Melchor, founder of Gray Area Foundation for the Arts in San Francisco, which set up a fund-raising drive on Youcaring.com. As of Tuesday morning, the total has surpassed $390,000 and is still growing.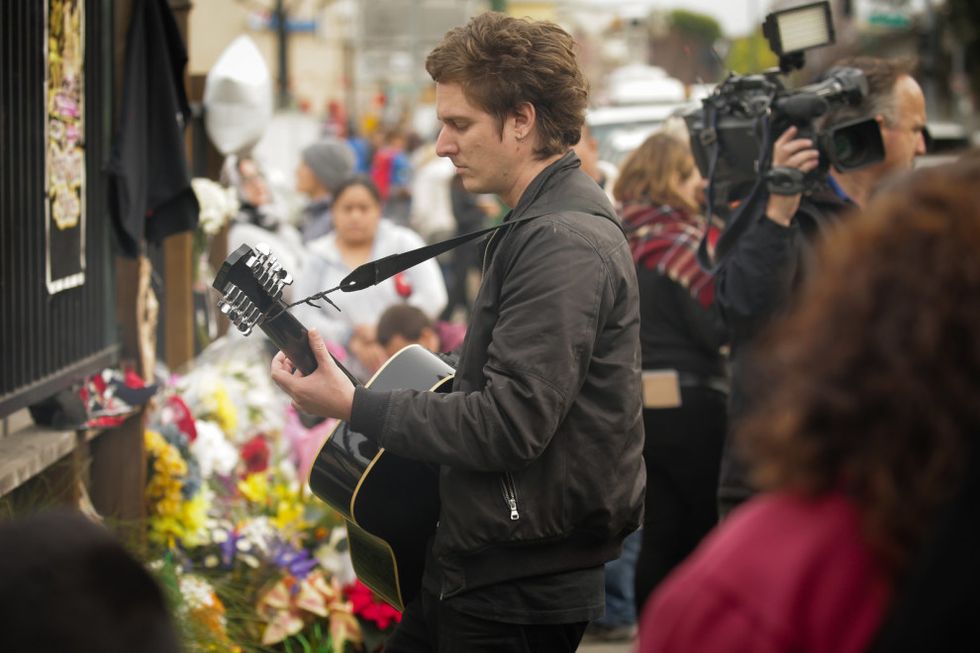 A man plays a guitar at a makeshift memorial near the site of a warehouse fire. (Elijah Nouvelage / Getty Images)
Another drive started by the Oakland Athletics has gathered about $300,000, helped by large donations from the A's, the Raiders and the Warriors. Each team gave $50,000, added to a $75,000 donation from Sutter Health.
Tomiquia Moss, chief of staff for Mayor Libby Schaaf, told the New York Times on Monday that the city is working with the Gray Area Foundation, the A's and the Red Cross to coordinate the relief money. Precisely how it would be spent has yet to be determined, but none of the money will cover overhead or causes unrelated to the fire at Ghost Ship.
"All of these funds will be used specifically for the purposes of supporting the victims of this fire," she said.