Originally published on CaliforniaHomeDesign.com
---
Where: 1070 Keeler Avenue, Berkeley
When: Sunday, September 8 from 2 to 4 pm
What: A 3-bed, 2.5-bath house by architect Donald Olsen and remodeled under the guidance of Twelve13 Architecture & Design, new to the market this week and asking $1.25M. A student of refugee German modernist Walter Gropius at Harvard, Olsen hewed to a more orthodox International Style than other Bay Area architects, working in steel and redwood and heretically, willing to paint his boxy structures... white. Here, on a steep downward slope, Olsen had originally placed a carport at the top of the site– which Twelve13 replaced 45 years later with a stucco and Cor-Ten steel box containing the one-car garage, a high-ceilinged space (now a media room) and new stairs to the original two-story cube below and a additional bedroom: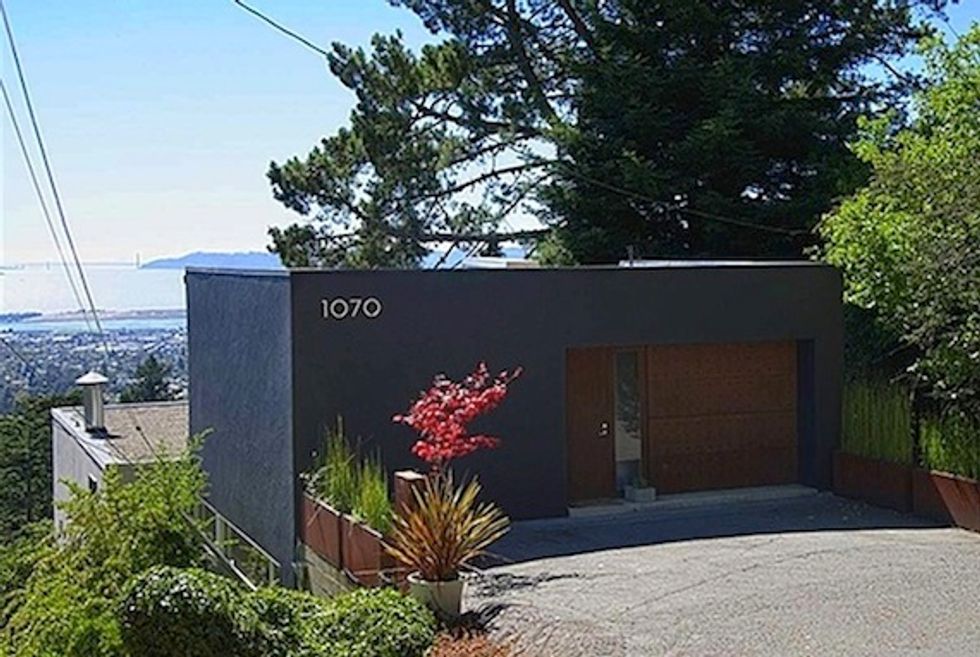 Click here to see the interiors of this amazing Berkely abode!