Originally published on CaliforniaHomeDesign.com
---
When: Today, August 22 from 4:30 to 7:30 pm/Sunday, August 25 from 1 to 4:30 pm
Where: 3020 Laguna Street, Cow Hollow
What: A newly completed project– and asking $4.495M– by San Francisco designer/builder/architect Amir Mortazavi, this 5-bed, 4.5 bath house is manages to be both elegant and casual at the same time– and all it's in the details, from the lower-level au pair suite to the charred-cedar clad pentroom. Below, the living/dining and kitchen areas occupy the main level, and note the floating walls and ceilings– no baseboards, plus a horizontal cove with LED lights instead of crown molding. The stove exhaust fan is the panel in the kitchen ceiling.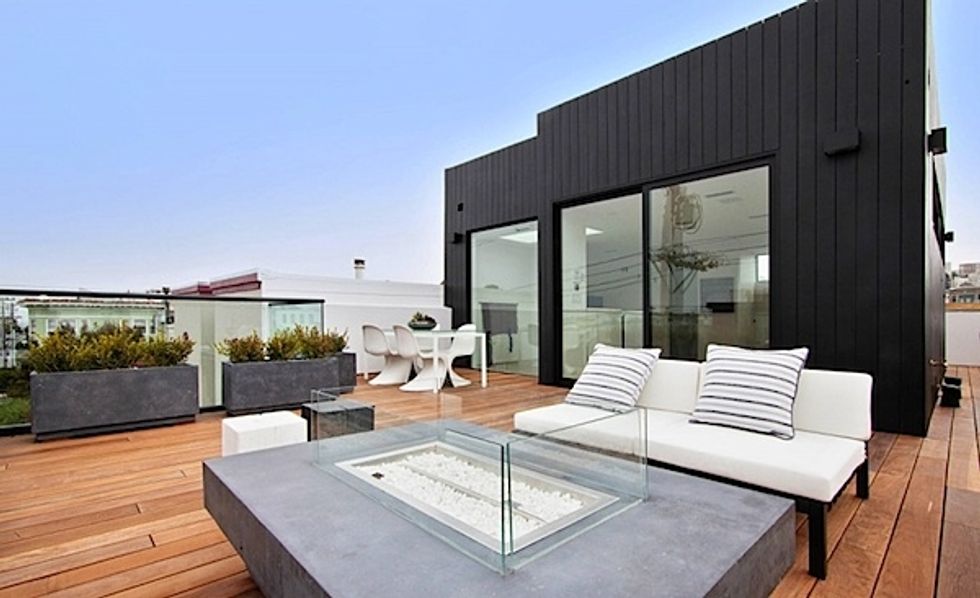 Click here for more photos of this gorgeous, sleek house!