Yep, pogo stick rental is officially a thing in San Francisco.
Plus, the Bay Area is now home to the highest concentration of three-Michelin-starred restaurants, Warriors tix go for a price only Beyoncé (and some other crazy superfan) can afford, and more headlines you may have missed this week.
---
Warriors just sold most expensive seats in NBA Finals history, The Mercury News

It's all the Bay Area has been talking about—The Golden State Warriors are in the NBA Finals again. But being able to watch Steph Curry in action comes at a price—like, a Beyoncé + Jay-Z price. Read more.
'We're serious about our vision': Pogo stick rental startup swears it's not a joke, SF Curbed

Cangoroo might seem like a prank, but the Swedish startup wants everyone to know that their app-enabled pogo sticks are for real. Jump around! Read more.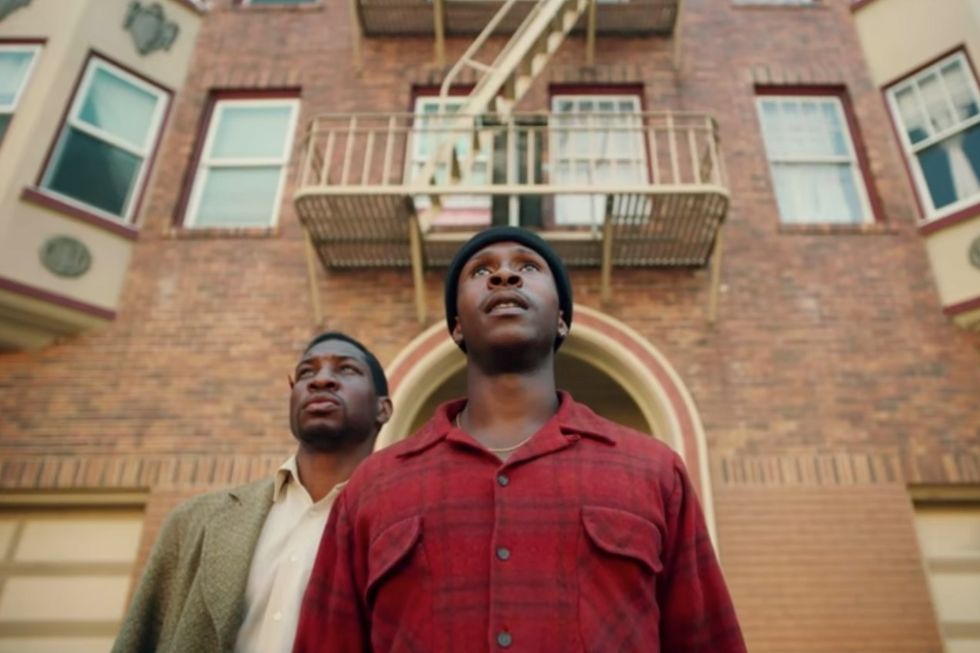 Jonathan Majors and Jimmie Fails(Courtesy of "The Last Black Man in San Francisco")
San Francisco's Fading Black Presence, Captured on Film, The New York Times

Once upon a time, San Francisco was a place of opportunity for people of different races and cultures. But the times they are a-changing. Two SF friends put their city on film to capture the zeitgeist: "San Francisco feels like a woman that I love but who doesn't love me back." Read more.
San Francisco Bay Area's Michelin Stars Announced for 2019, Again, SF Eater
The Michelin guide is back and once again NorCal is packing major wattage in the fine dining category, now counting a total of seven restaurants with three Michelin stars—the highest concentration in the country. Read more.
Controversial plan to name SF subway stop after Chinatown activist stalls, San Francisco Chronicle
Muni's Chinatown station may or may not be renamed in honor of San Francisco's late political activist Rosa Pak. The board was divided at Tuesday's hearing—the plan, it seems, is as controversial as Pak herself. Read more.