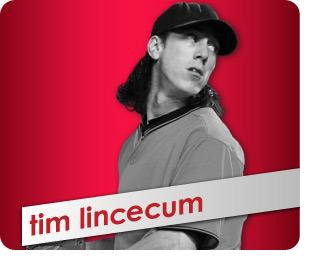 With baseball season upon us, our very own ace pitcher Tim Lincecum is poised to clinch another championship, or should we say, champion-chip. Lincecum has teamed up with popchips to "chip in" by donating his time and giving back to the city that has helped him become the star he is today.

Tim, along with fifteen other professional athletes across the country, are banding together to give back to their local communities as part of the popchips game changers program. The all-star pitcher (and snacker) is asking fans, "How can I give back to our community?", and fans have the chance to submit ideas on how Tim can support a local charity or cause. Whatever you suggest, Tim will select one standout community organization and popchips will host an exclusive event for Tim and the charity where he will "chip in" for a day. This is your chance to get your favorite charitable organization the exposure it deserves!

Starting today through April 30th, popchips is accepting charity suggestions on how Tim can give back to our city here. They might just bring your idea to life. Come May, you will be invited to vote on the submissions that you want to see popchips make a reality. Tim Lincecum gets to choose the winning idea from the top five most popular entries and in June, popchips will help this hometown hero give back.

popchips is an SF-based company known for consistently gives back to the greater good of the community. Their game changers program is running in fifteen other major US cities with stars like Ray Rice, Baron Davis, Hope Solo, and Eric Decker. Head over to popchips.com/gamechangers to get a glimpse of the 2012 popchips game changers line up and remember: Just because you're not on the field doesn't mean you can't change the game.