After months on the market awaiting for the perfect owner, the Oakland residence of Governor Jerry Brown and his wife, Ann Gust Brown, has finally sold for just shy of $2.4 million—more than $200,000 less than the asking price.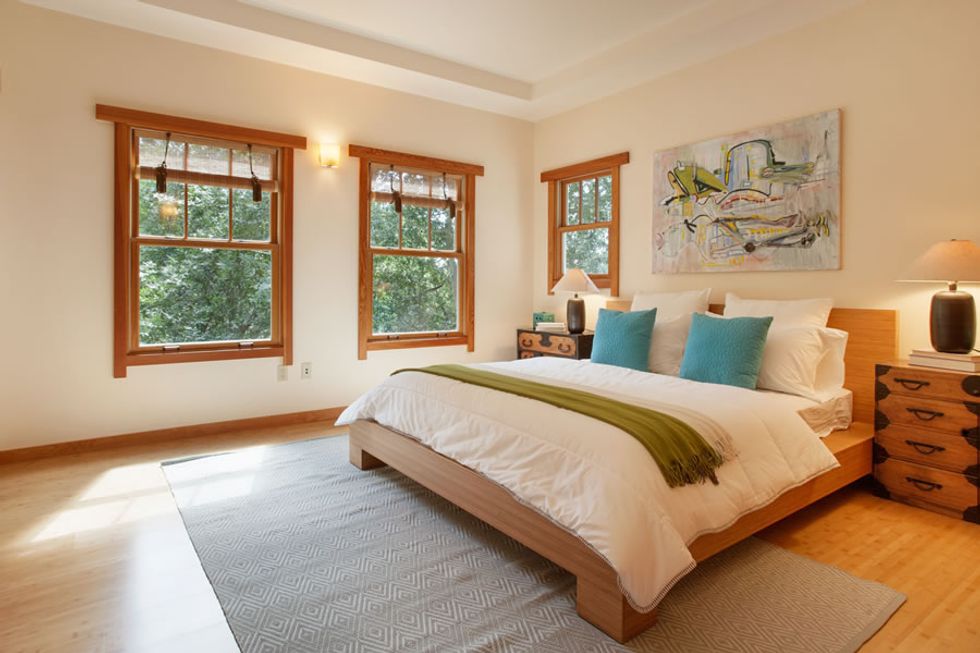 The master bedroom
---
Perched on the downslope of scenic Skyline Boulevard, the four-story house has belonged to the Browns since 2006. It was designed by Sallie Lang of Bliss Design Building, with a zen Asian aesthetic comprised of honey wood floors, bamboo, and sliding glass doors. A cantilevered staircase connects the top two floors, which house the couple's master bedroom, two walk-in closets, a sitting room, and ample bathroom.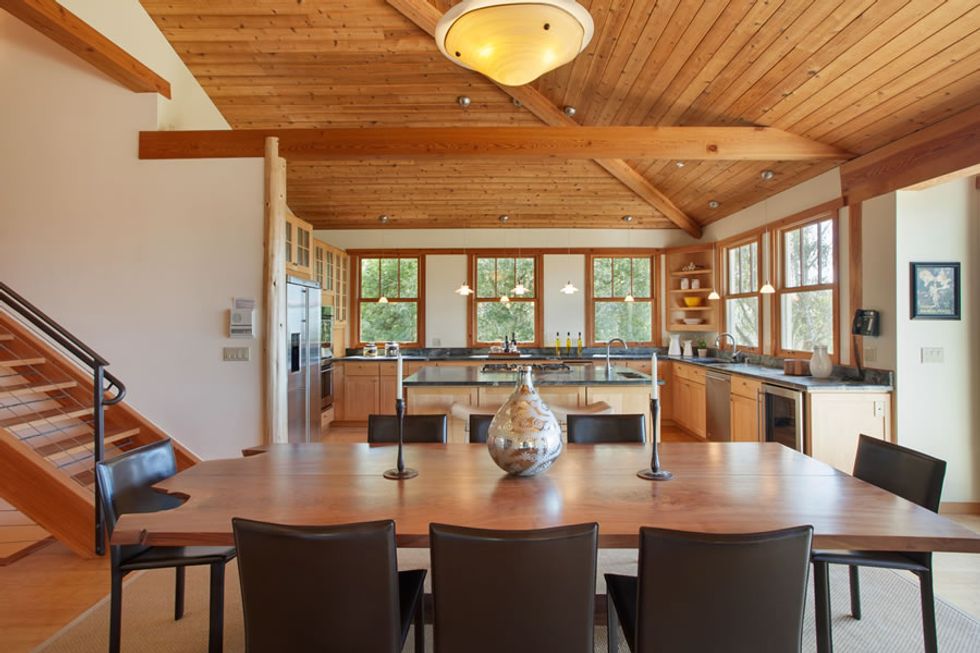 The kitchen
There is even a spa level—a modern interpretation of a traditional Japanese onsen—and a wet bar and great room that opens onto a huge deck with views of the Bay.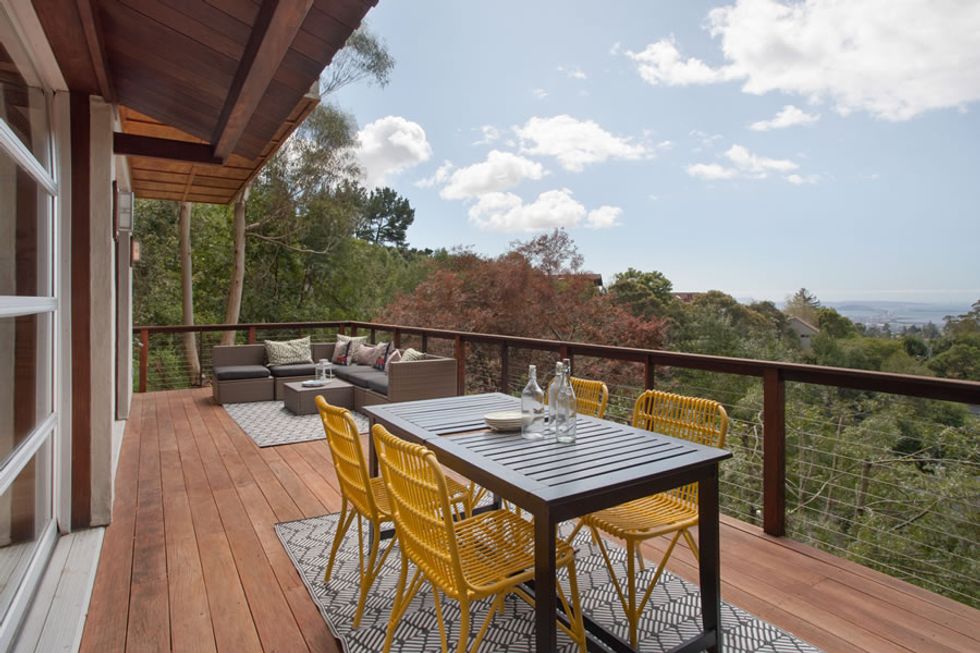 The deck opens onto views of the Oakland hills and beyond.
Governor Brown and his family currently live in a 15-bedroom manse in Sacramento, but the rumor mill says they are planning to build a new residence in Colusa County, where they will settle at the end of Brown's term in 2019.

Here are the details:

Location: 7257 Skyline Boulevard, Oakland
Asking price: $ 2,595,000
Sold at: $ 2,375,000
Square footage: 4,147 sq. ft.
Bedrooms: 3
Bathrooms: 4 full, 2 half