Yohon Banks, one of the gym pros and instructors stays warm between training exercises by hitting the speed bag.
---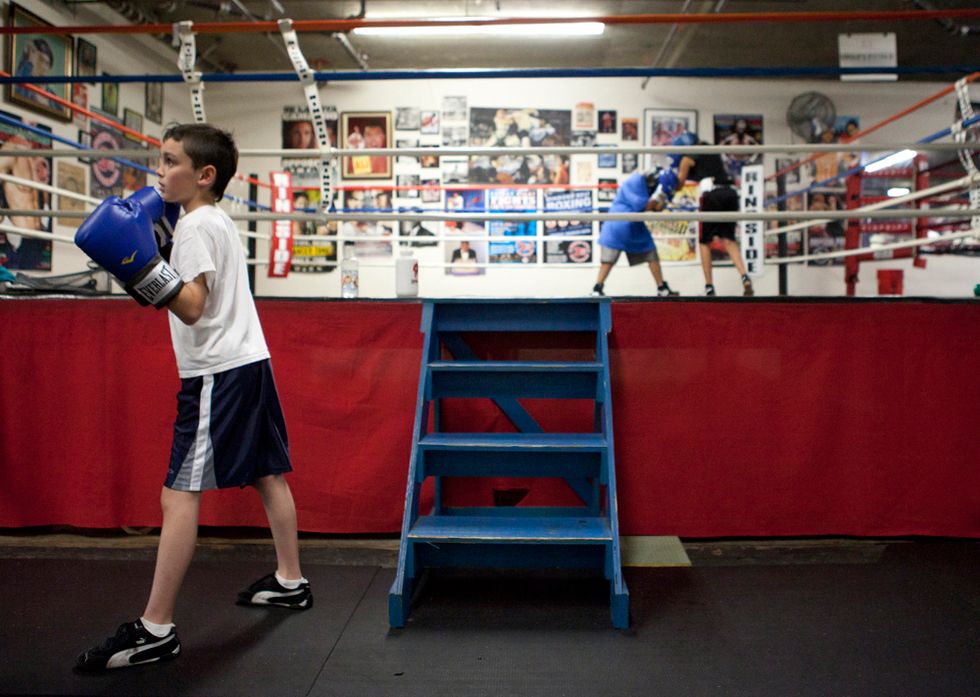 Not quite ready to be in the ring, a young fighter learns a few more techniques out on the floor.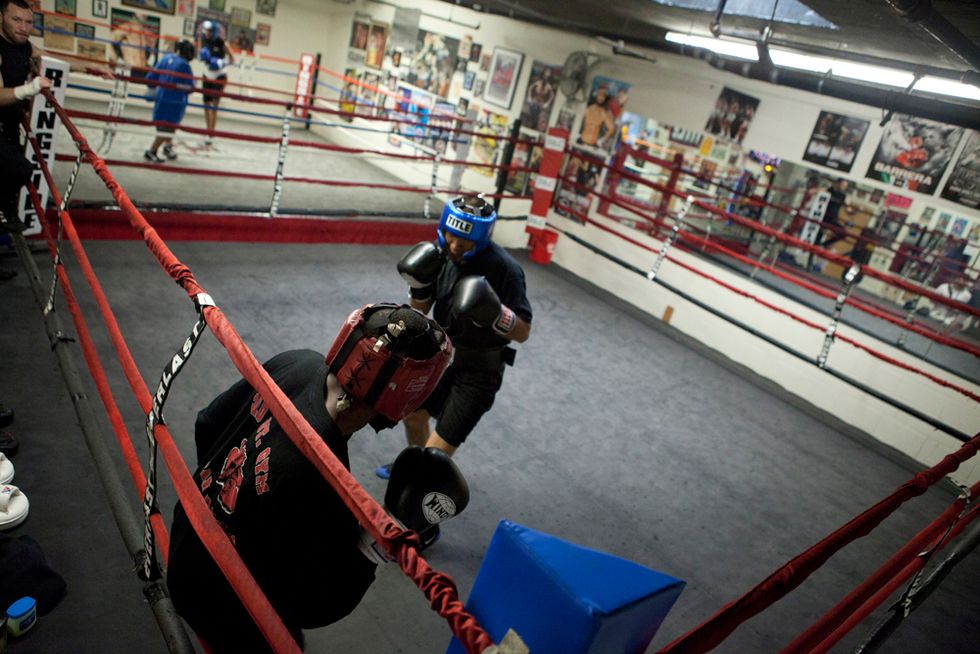 One fighter defends his ground during a sparring match closely observed by trainers.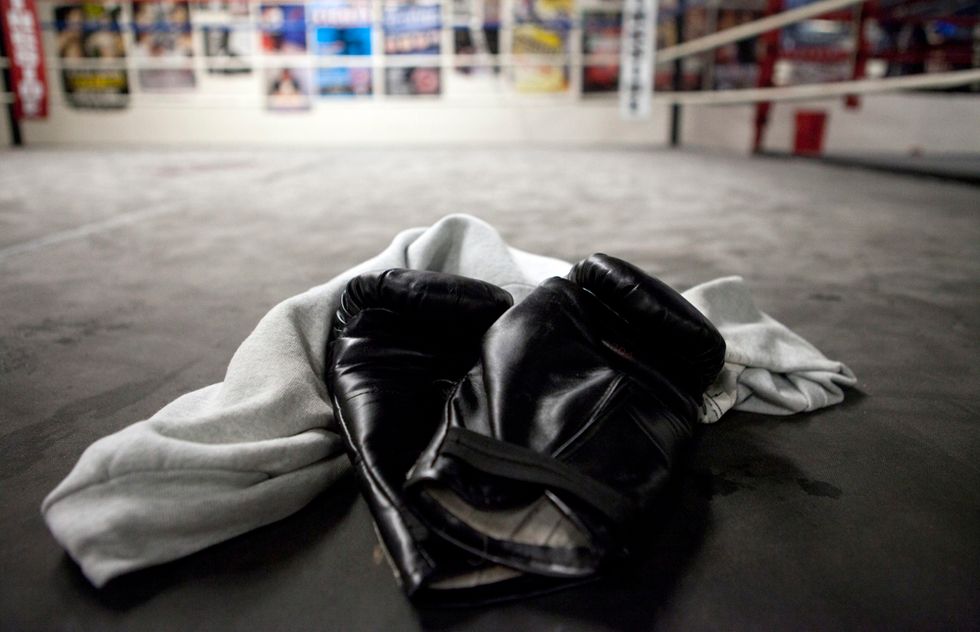 A pair of bag gloves rest on the ring floor.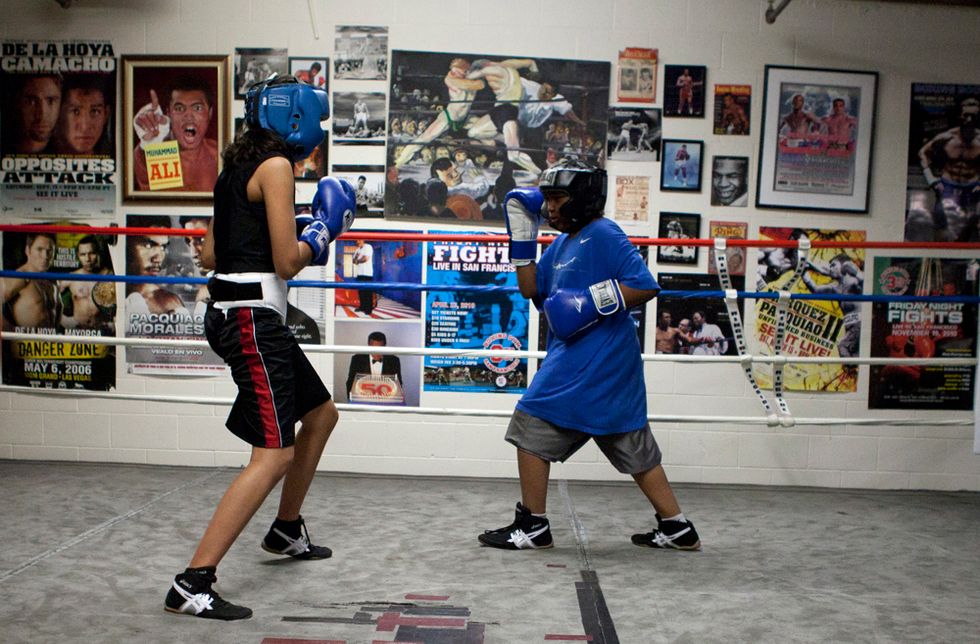 A brother and sister duke it out for a couple rounds at the gym during training.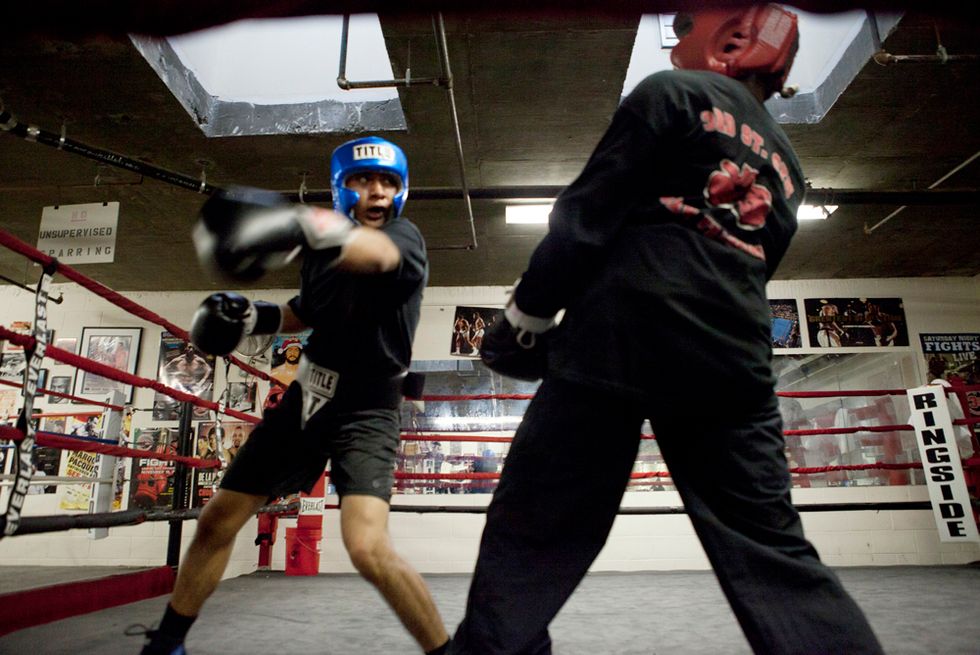 While exchanging punches, these two fighters learn the rules of the ring.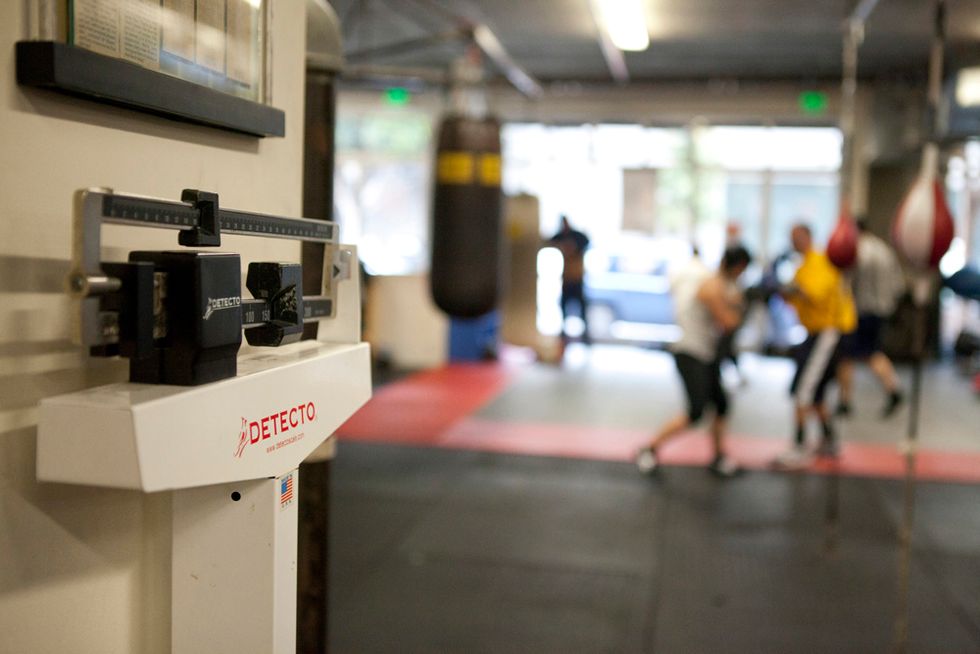 A cardio boxing class goes on near the front of the gym.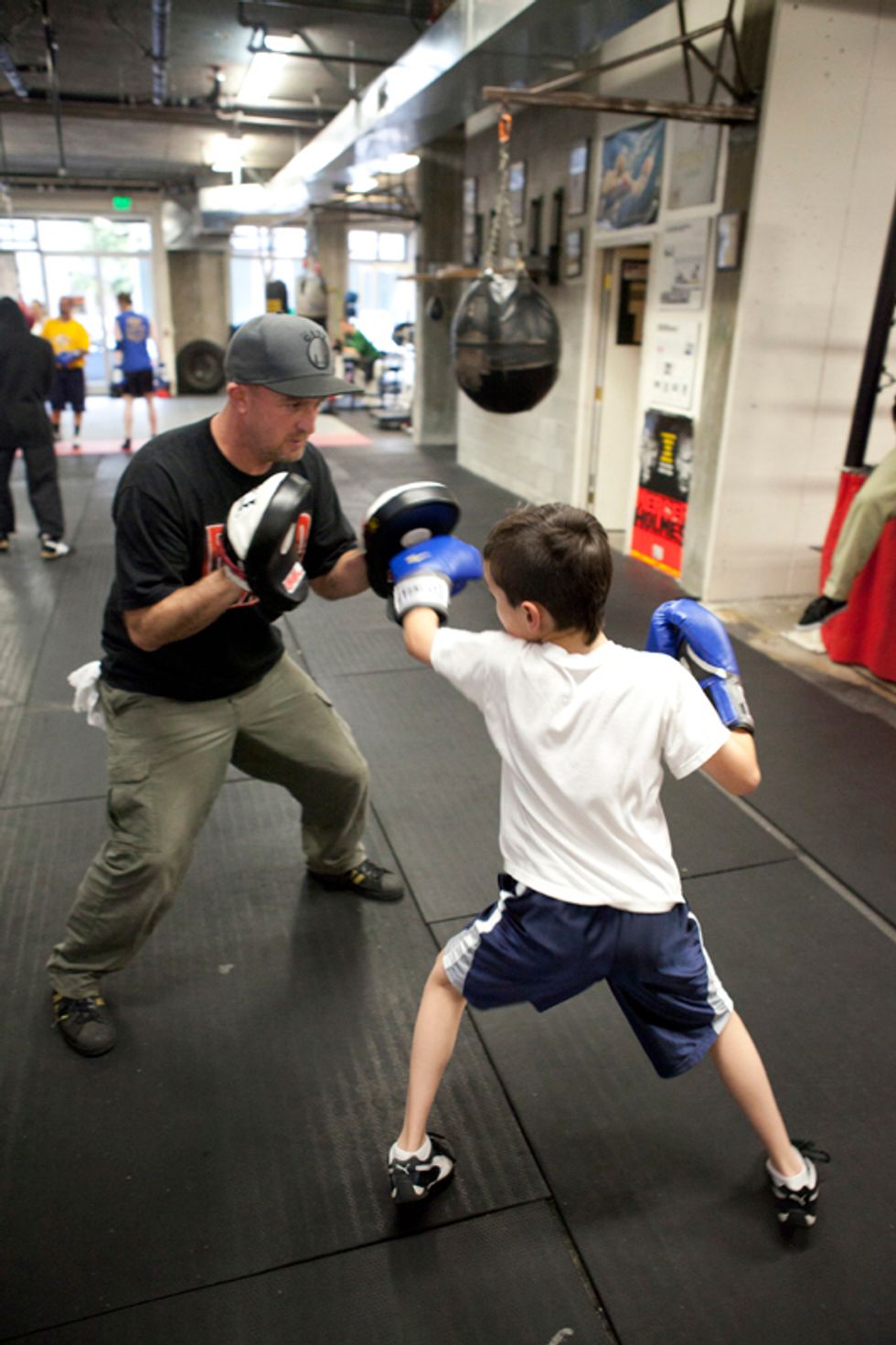 Starting young can be the key to the perfectly trained fighter.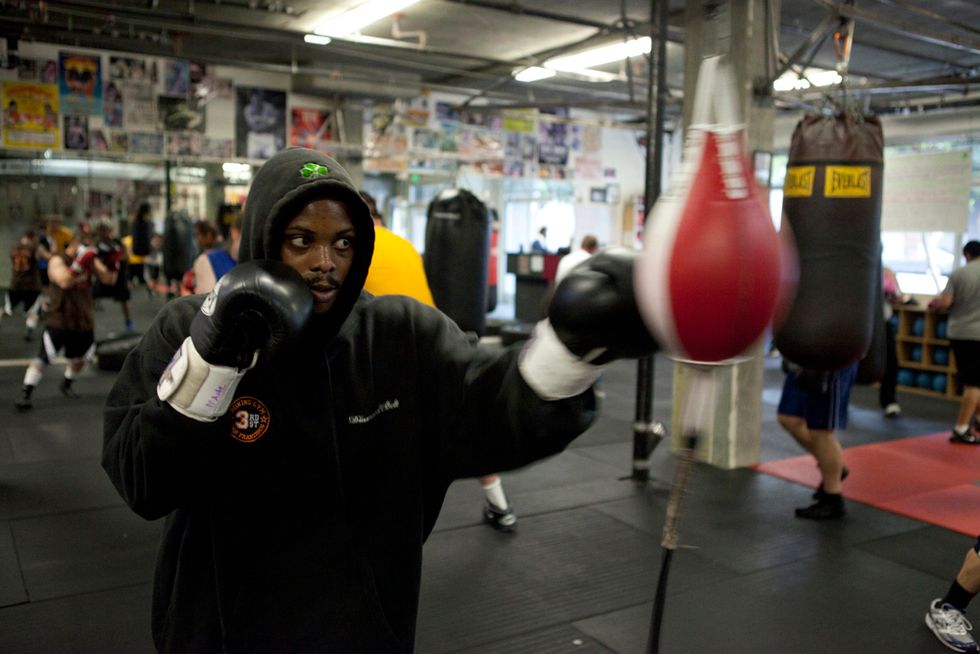 Even more important than the time spent in the ring, is the time spent training.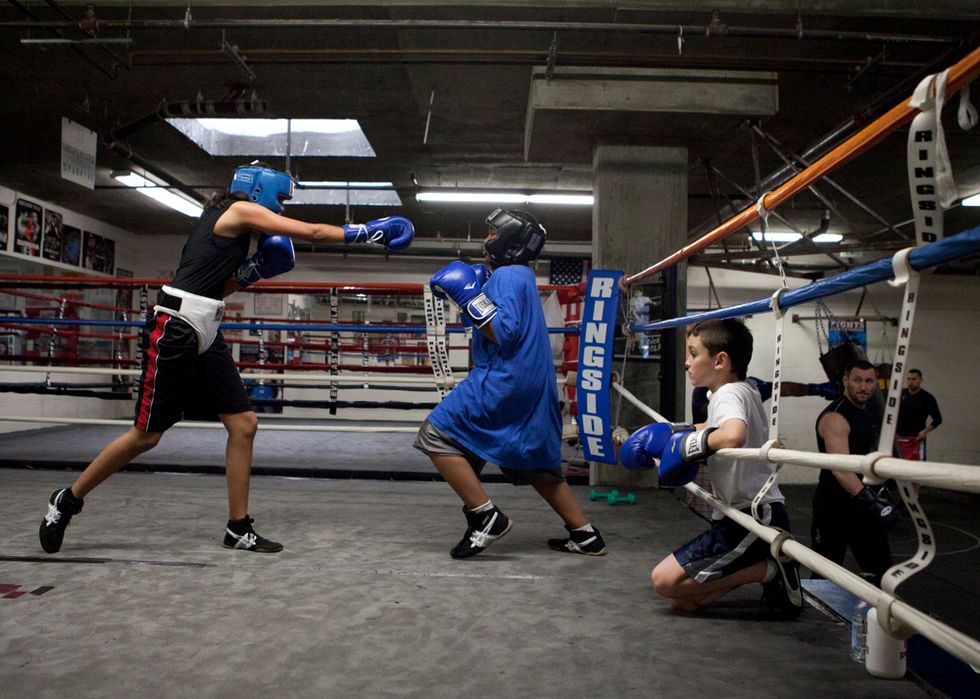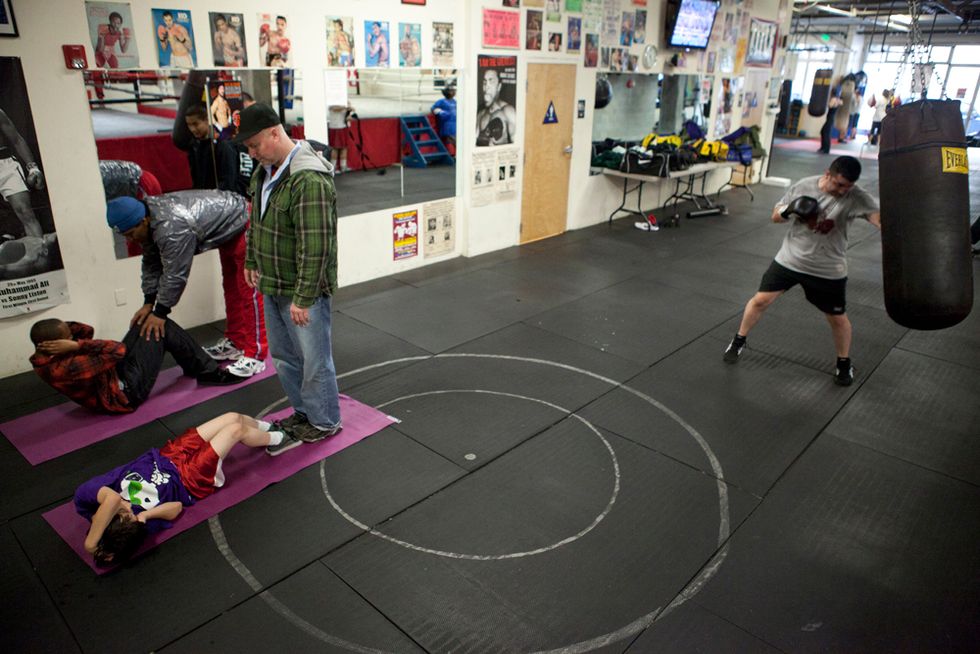 Train, train, train.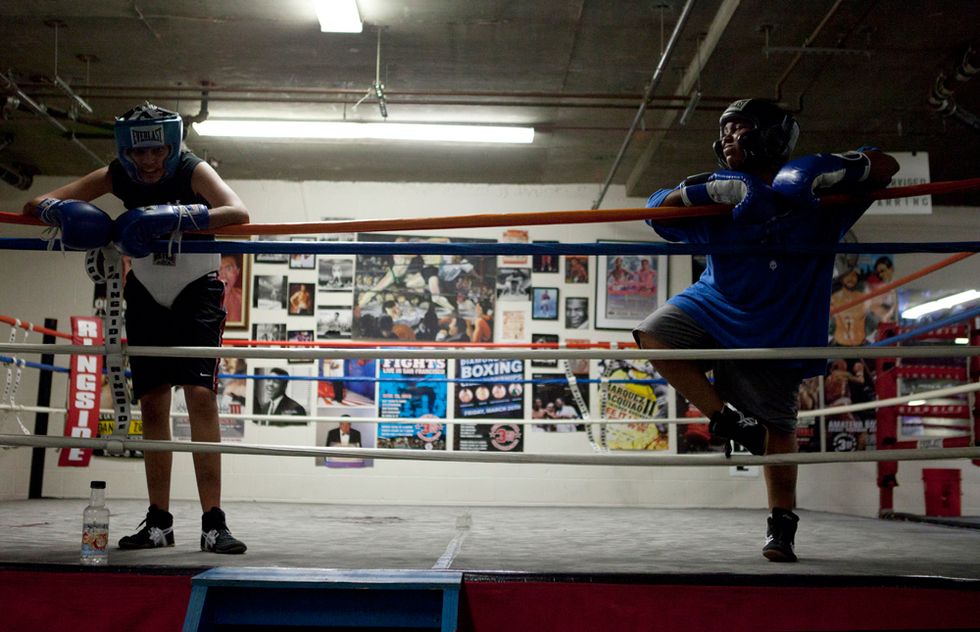 Catching their breath, the fighters prepare for the next round.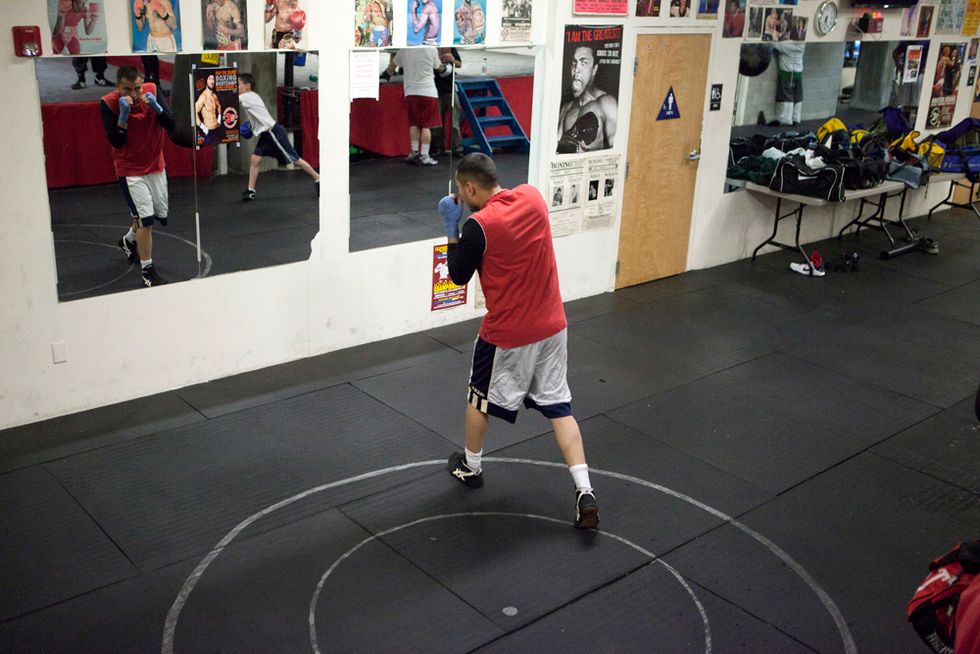 Practice makes perfect.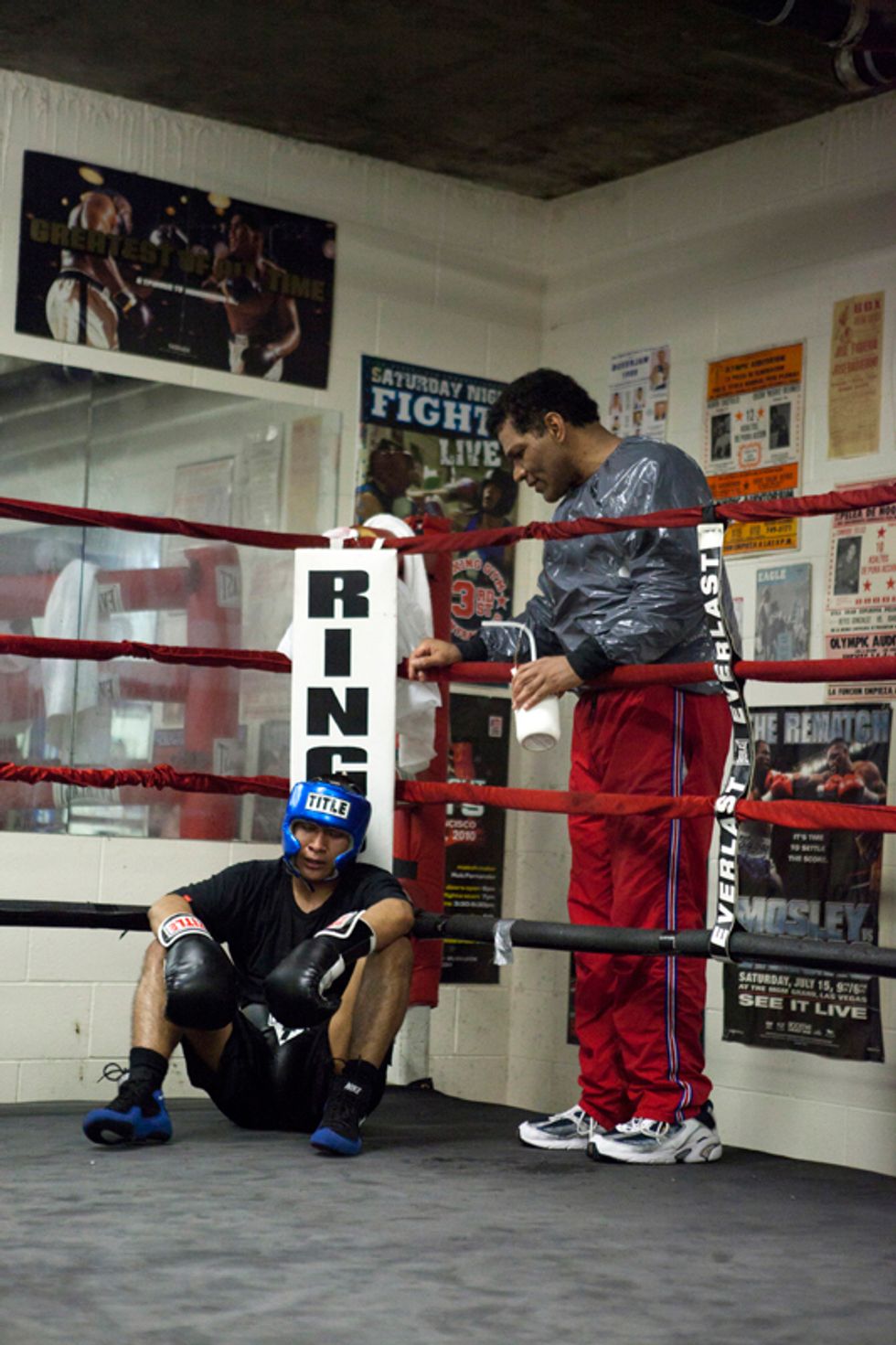 Exhaustion sets in.