What began in 1913 as a collection of privately owned amusement attractions above Ocean Beach, became one of San Francisco's signature destinations to this day.
At its peak in the 1930s and 40s, Playland at the Beach, under owner George encompassed three city blocks, had 14 rides, and was owned and operated in conjunction with The Cliff House and Sutro Baths.
In 1946, the Jennings' Giant Camera, named for its builder Floyd Jennings, became the newest addition to Playland. Shaped like a giant camera, reportedly at Whitney's suggestion, and the size of a one-room cabin, the camera allows visitors to step inside and see a 360-degree view of outside. Utterly quirky, it was the crowning addition to Ocean Beach.
Sadly, Playland was closed in the 1972 to make way for condo construction, just few years after the Sutro Baths burned down in 1966. But luckily for us, the Camera Obscura was saved and relocated next to the Cliff House for posterity.
Admission will set you back $3, but the reflection of the waves inside the camera is worth every penny for a history-loving San Franciscan. Happy exploring!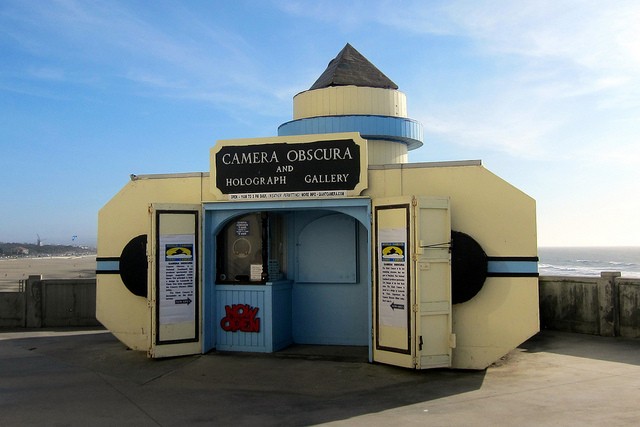 Previous
Next
---