Celebrating its third annual Women in Tech issue, Elle magazine hosted a dinner for 80 Tuesday night at Mourad to honor the eight women featured in the June magazine.

---
Ranging in ages from 26 to 43, the founders, investors and executives who make up the illustrious group are, in the words of Elle, "women overhauling the power structure in Silicon Valley."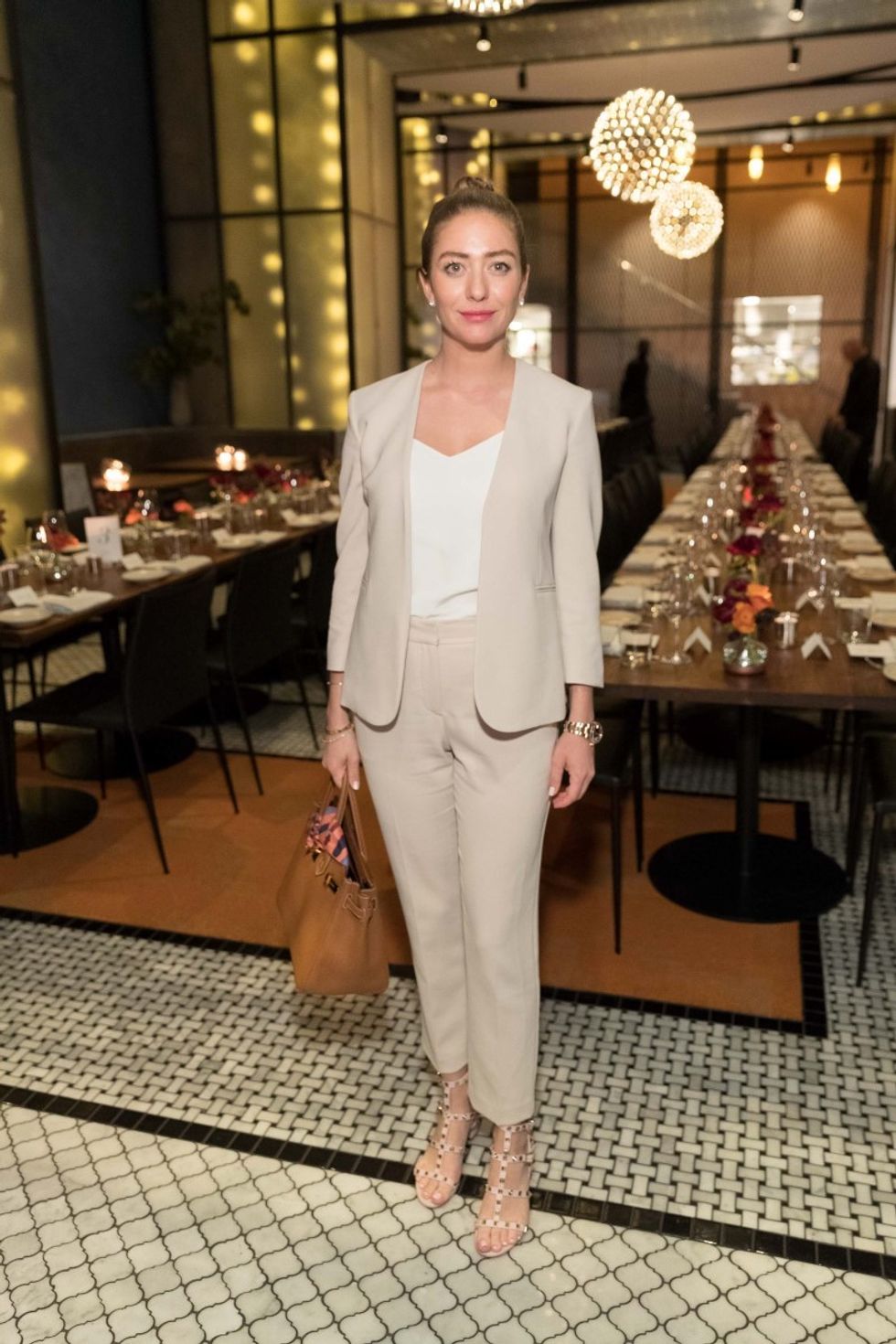 Whitney Wolfe, CEO of Bumble(Photography by Drew Altizer)
One such woman is the youngest in the group: 26-year old Whitney Wolfe, founder and CEO of dating app Bumble.
After her controversial resignation from Tinder in 2014, where she was the only female member of its founding team, Wolfe started her new company as a way to prove her critics wrong. And such sweet revenge—Bumble's novel approach to digital dating (only female users can make first contact for potential partners) is becoming a sensation, receiving a major endorsement recently when tech insider Tim Ferriss spoke about it on his podcast. "It has blown my mind," he said. "If you've ever tried Tinder, and you are a male, this is a better version. And probably a better version for women as well."
Others honored at the dinner include Marcella Sapone, co-founder of Hello Alfred (a subscription service to outsource household tasks); Anjula Acharia-Bath, a venture capital partner at Trinity Ventures; Tracy Young, the co-founder with husband Ralph Gootee of software firm PlanGrid; Leila Janah, who founded Sama Group and has a skincare line called Laxmi launching soon at Sephora; Del Harvey, Twitter's Head of Trust and Safety; and April Underwood, a Vice President at software firm Slack.
Several in the room were eager to meet honoree Jen Fitzpatrick, who has been with Google since 1999 and heads up Google Maps. She worked with Marissa Mayer several years ago in spearheading Google's diversity efforts. And as one dinner guest remarked, "She's major."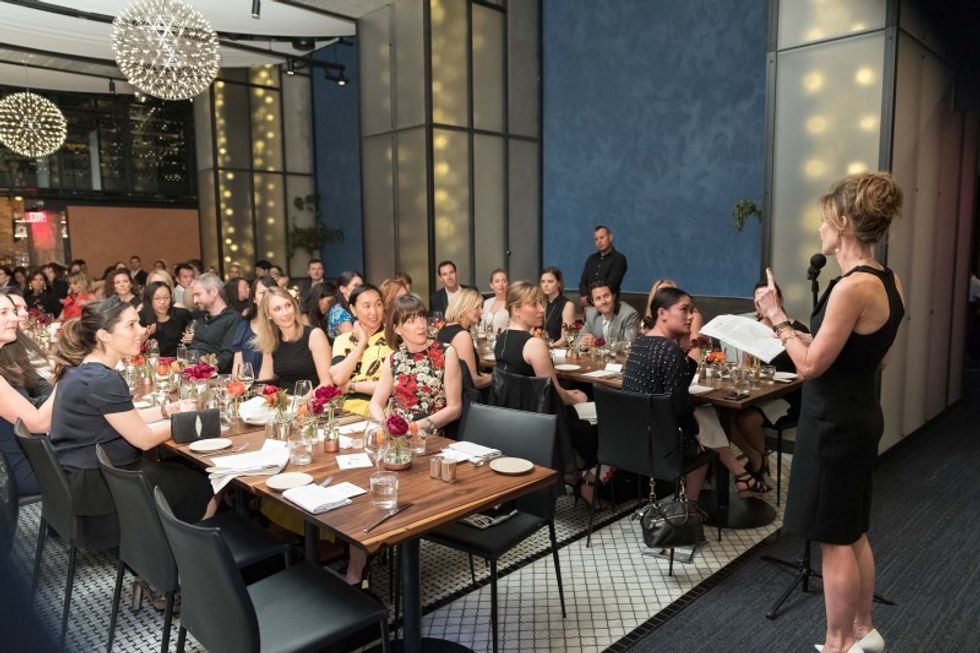 Robbie Myers speaks before dinner at Mourad(Photography by Drew Altizer)
What is so interesting about this annual function is how Elle uncovers such a diverse group of women with powerful roles who are largely unknown outside of the tech world. But according to editor in chief Robbie Myers, the magazine takes pride in paying close attention to the industry.
"We were the first to launch an interactive tablet edition. A social shopping platform. And, the first to produce editorial in virtual reality," she remarked before dinner. "One of the best parts of our job is figuring out how to express what Elle is on any platform."
There's no better place to start that exploration than in San Francisco!