If you're in the market for a wedding dress/have purchased a wedding dress/been dragged around looking for a wedding dress, you know the bridal-buying process can be shockingly impersonal. Most salons offer mass-produced designs that get sent to thousands of other shops, and a bride rarely has the chance to actually meet the person who designed her wedding gown. 
---
Consider commissioning a local bridal designer instead. In many cases, the prices are on par with mid-range designers, and you can often construct your dream dress from individual elements of multiple dresses, meaning you get exactly the dress you want. Plus, you know your big purchase is supporting the local Bay Area design community. It's a win-win! Here are some places to start.
1. Atelier des Modistes - for the Glamourpuss Bride
Suzanna Hanley is the designer at this couture bridal shop in Russian Hill where all the dresses are made in-shop. Hanley provides a 90-minute consultation, and drafts a pattern specifically for each bride. Prices start at $2,300. 1903 Hyde St.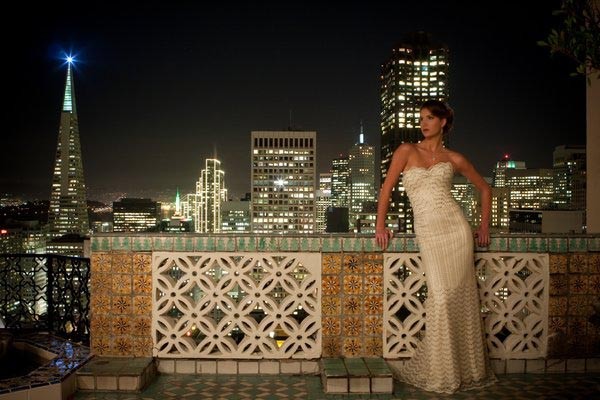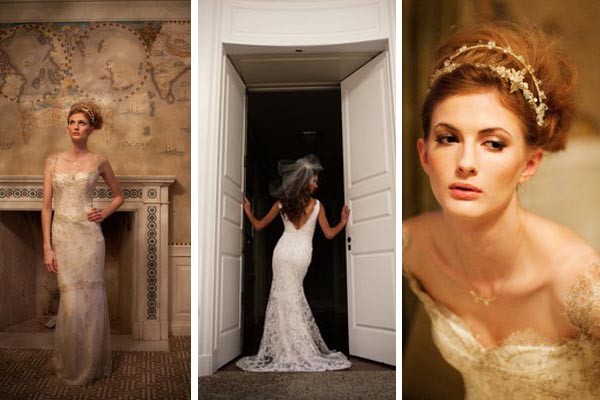 Images: Yelp
2. Daughters of Simone - for the Vintage-Loving Bride
This bridal boutique offers both pristine vintage wedding dresses along with new vintage-inspired pieces. They offer their entire collection online, but San Francisco brides can schedule fitting appointments in the city. Prices start at (the very reasonable) $300. Location upon request.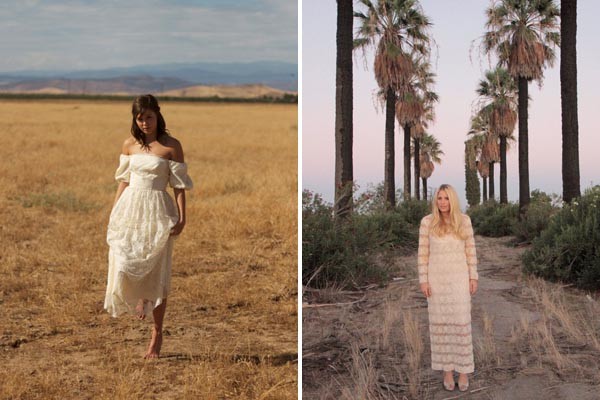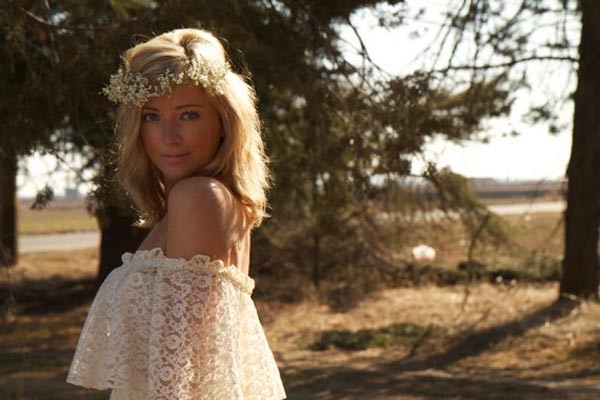 Images: Etsy
3. Julia Panciroli Couture - for the Haute Couture Bride
Panciroli designs out of the Phelan Building in Union Square, and has spent the last 17 years designing under her own label around the country. Along with a beautiful clothing line, she designs one-of-a-kind wedding dresses by appointment only. Price upon request. 760 Market St., Suite 1010.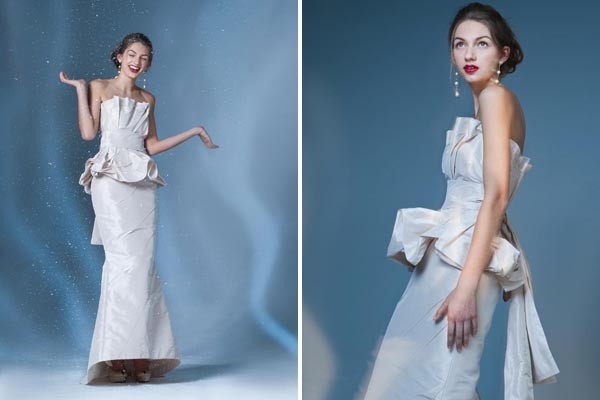 Images: Julia Panciroli
4. Dark Garden - for the Bride with a Dark Side
Known for their stunning hand-made corsets, Dark Garden offers custom-created gowns to fit the most alternative bride. They've been open since 1989 and make over 600 dresses and corsets every year for offbeat brides around the country. Wedding corsets start at $995. 321 Linden St.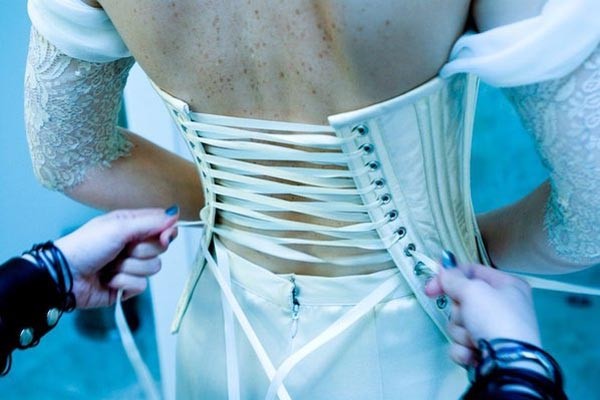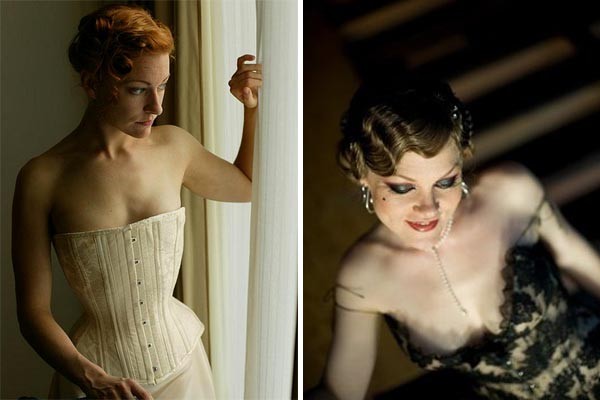 5. Amy Kuschel - for the Modern Bride
What started as a fledgling wedding gown business 10 years ago is now a bustling bridal company, but Amy Kuschel has retained much of its small-business practices. Each gown is constructed by hand in the same building as its Union Square showroom - which means brides who schedule fittings can also tour the manufacturing facility in one fell swoop. Prices start at $1,500. 23 Grant Ave.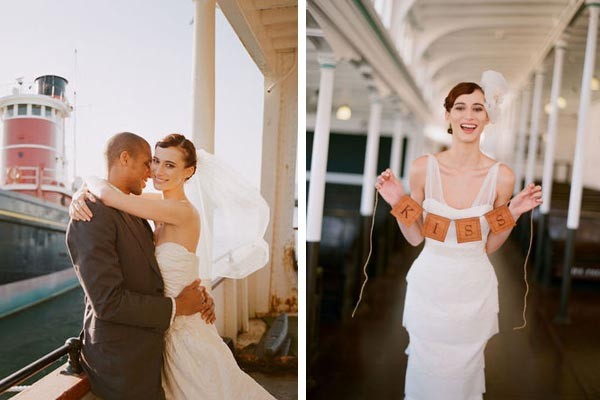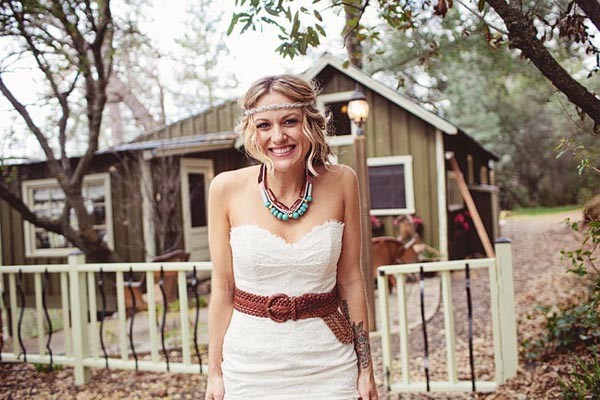 Images: Style Me Pretty and Green Wedding Shoes
6. Curved N Darted - for the Non-Traditional Bride
Sasha Vermel is the designer behind Curved N Darted, and she makes everything from funky menswear to custom bridal couture. Her tag line is, "If you can imagine it, we can create it." By the looks of her fun and diverse portfolio we believe it. Price upon request. 499 Embarcadero E, Oakland.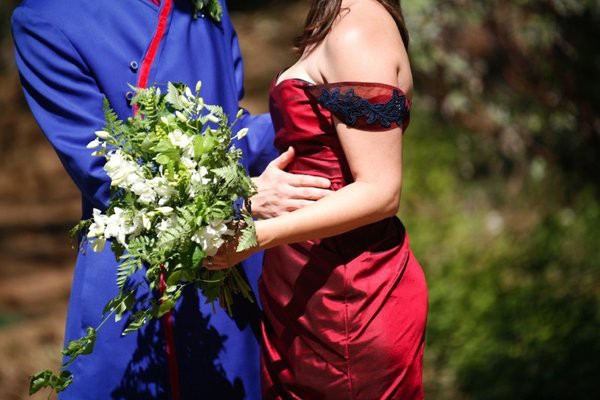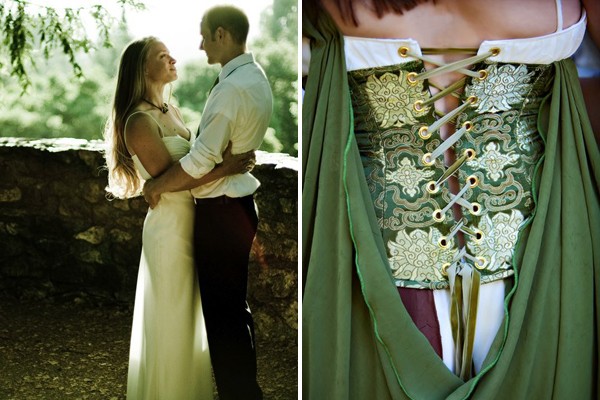 Images: Curved N Darted
7. Rachel Znerold - for the Eco-Friendly Bride
Rachel is a fine artist who also makes quirky, vibrant clothing. What's incredible about her work is that she uses only vintage and scrap material to construct her whimsical wedding dresses – they're not only one-of-a-kind designs, but the fabric used to construct the dress is totally original too! Price and location upon request.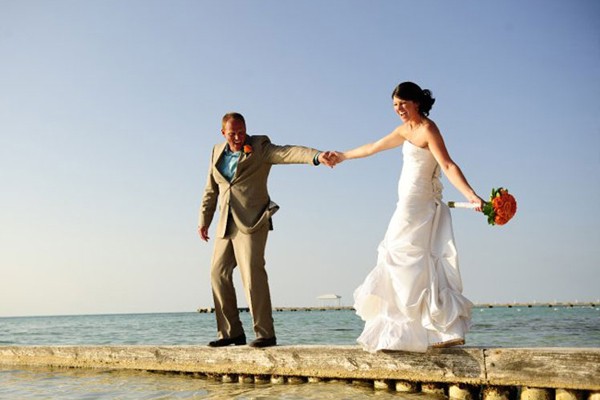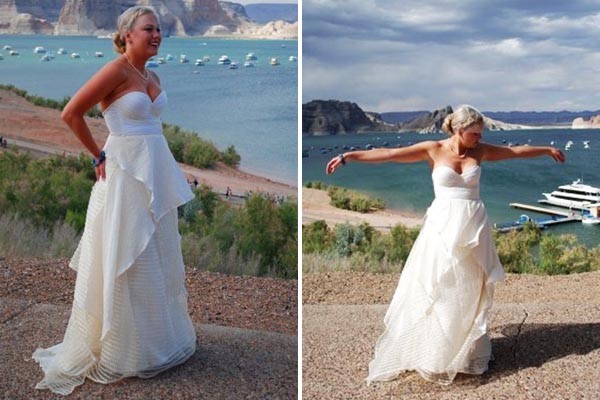 Image: Rachel Znerold
Would you ever order a custom-made dress? Tell us about your wedding dress-buying experience!