Plus new shoes, leggings and skincare to make your week.
---
Femme Fair conquers Peerspace next Saturday.
The same girl squad that put together last year's first shop-your-favorite-bloggers'-closets event is back at it. And Femme Fair founders Stacey de León, Christina Chinn, and Melissa Landestoy have even more tricks up their sleeves on Saturday, April 21 at Peerspace. Along with more than a dozen local style bloggers selling their obviously fashionable fashions (in sizes 0–28), the cost of admission ($35) includes all-you-can-drink-cocktails and wine, plenty of nibbles, manis, makeovers and hair from Stylebee, and more. For those interested in a mentoring sesh, first dibs on shopping, breakfast and lunch, and a swag bag valued at $300, go the VIP route ($100). A portion of the day's proceeds will be donated to the Global Fund for Women. Note: This is a 21+ and no-cash event (credit and debit cards only). Buy tickets here. General admission hours 1pm–5pm; VIP hours 8am–5pm. // 470 Alabama St. (Mission), femmefair.com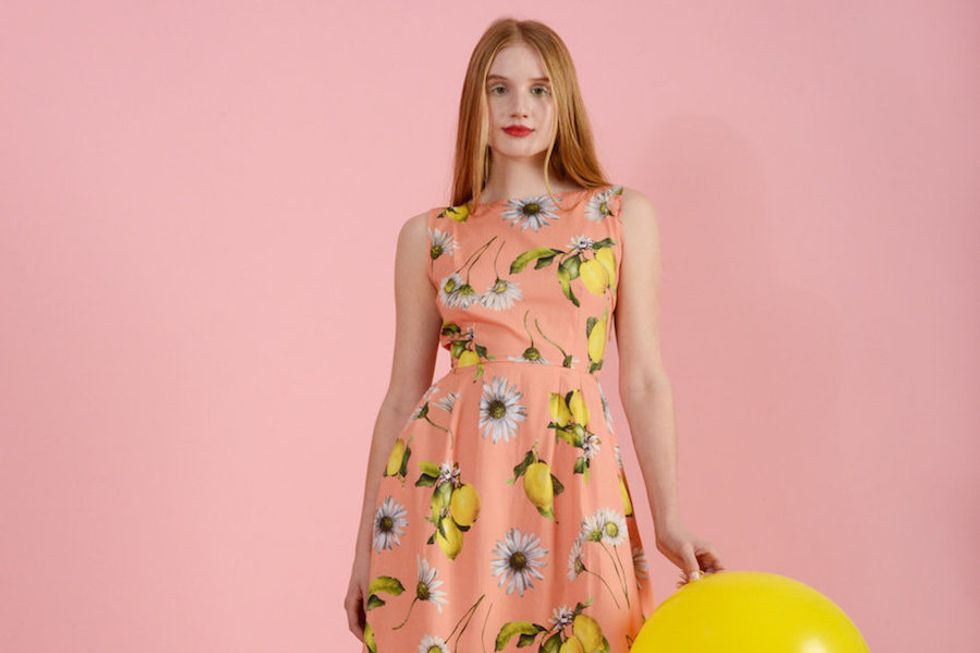 Meg pop-up hits the Mission.

From Friday, April 13 through Tuesday, April 17, fashion-loving ladyfolk can get their fill of Meg goodies on Capp Street. The New York–based dress-centric slow-fashion brand, named for founder Meghan Kinney, is all about effortless modern dressing for women of all types—classic button-down lovers to vintage-inspired frock fanatics. (Prices fall in the $175–$350 range.) In case you need more reason to shop, Meg focuses on prioritizing sustainability, working with women-owned brands, and impacting local communities through giveback programs. (Plus, jumpsuits!) A special evening of sustainable fashion with Friday Apaliski, bites and bubbles is set for Sunday at 5pm. // Pop-up hours are 11am to 7pm through Monday; 9am to 2pm on Tuesday; appointments recommended (email: web@megshops.com); 964 Capp St. (Mission), megshops.com.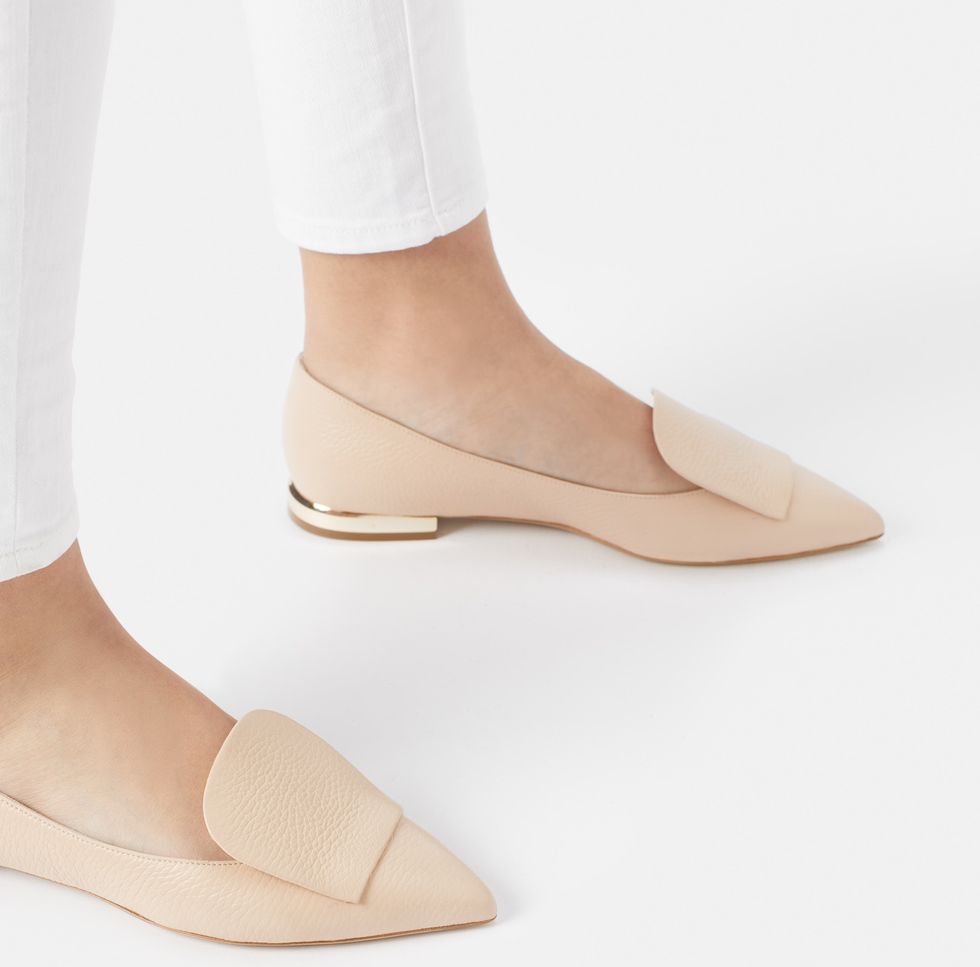 (Courtesy of Bells & Becks)
Bells & Becks has all the (chic) whistles.
Tamar Miller's story may sound familiar: successful professional and mom quits job, reflects on next chapter, and launches direct-to-consumer made-in-Italy shoe biz. Miller's debut Bells & Becks collection, however, is anything but another tired tale. With more than 25 years experience as a shoe merchandiser and digital marketer at brands like Banana Republic, Old Navy and Macy's, the Burlingame resident and veritable one-woman-show knows shoes inside and out. The designer quality of the label's sleek and feminine quintet—including two flats, two sandals, and a bootie—is undeniable—and the meticulous details are swoon inducing (truth). We're partial to the oversized tab and metallic heel of the Lia, available in gold, pale pink and gray. Prices fall in the $330 range, except for the sandals that average around $200. // bellsandbecks.com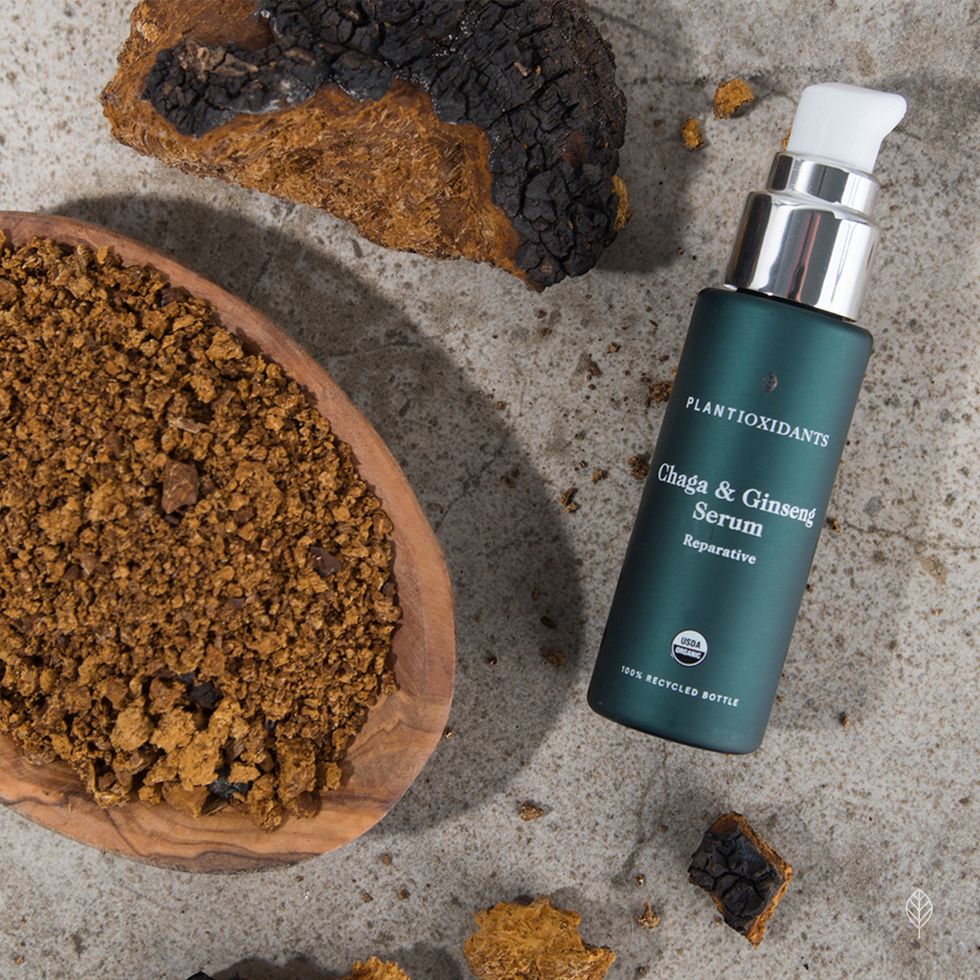 (Courtesy of Plantioxidants)
Celebrate Earth Day with seriously green beauty.
No surprise that Plantioxidants, a Bay Area–based USDA-approved organic luxury skincare line built on the antioxidant power of plants, is all about Earth Day. To show its commitment to sustainability, CEO Josh Wadinski and cofounder-slash-beauty guru Susie Wang and team have launched a couple of green initiatives. For starters, 100 percent of all product sales on Earth Day (April 22) will go to supporting a (TBD) cause to curb climate change. Plus, it rolled out a new mail-back program this month where customers are encouraged to send back their empty Plantioxidants containers to ensure all of the plastic bottles will be recycled (currently only 10 percent of all plastic is recycled). In exchange, you get a discount on your next purchase. We'll be stocking up on our latest obsession—the Cucumber & Kale Juice Mask ($85). // Shop plantioxidants.com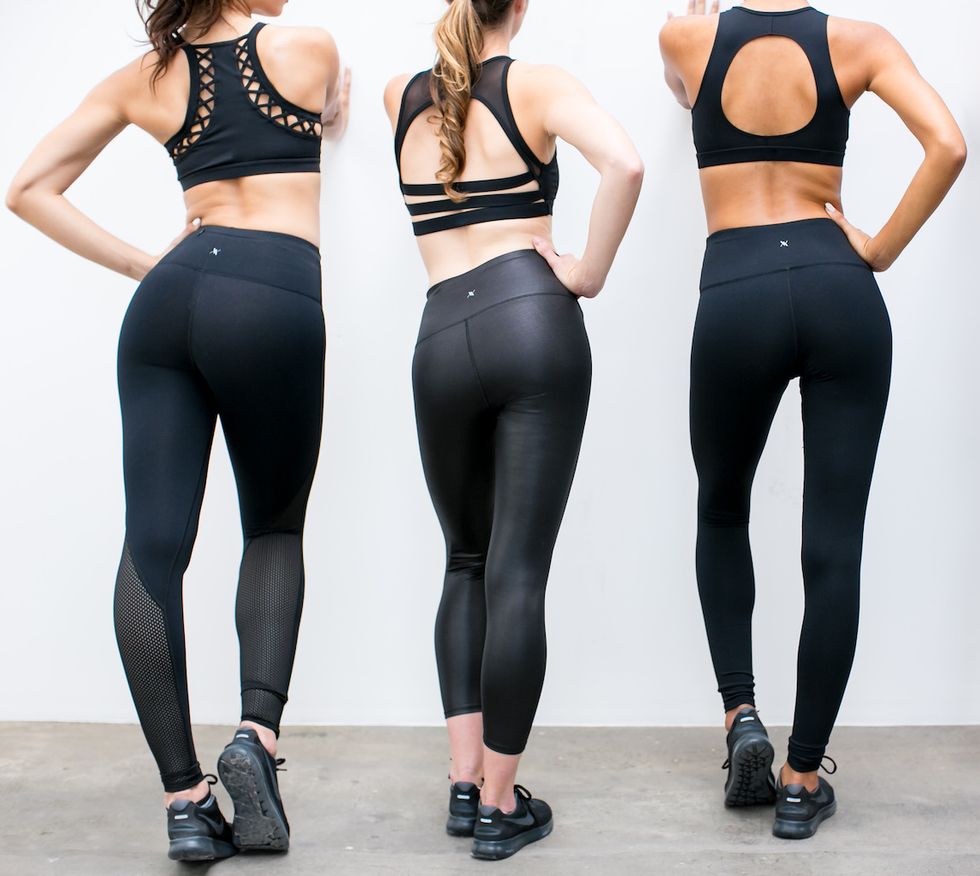 (Courtesy of Visakai)
Buy a pair of killer leggings, score a pair for charity.
If you've been plagued by any number of niggly leggings issues (i.e. VPL, friction, bunching), you most def want to check out SF's still-newish activewear brand Visakai. Founded by Hau Green—a native SF-er and retail vet with Chanel, Bloomie's and eBay Fashion on her CV—the brand's signature leggings ($69–$78) are designed for comfort and style, and feature patent-pending Freeluxe technology made to address the aforementioned annoyances. For every pair of leggings purchased in April, the brand will donate a pair to women-focused charities including SF's Woman Inc. // visakai.com