Indeed, it's the most wonderful time of the year.
Along with brilliant holiday kicks and dreamy dresses, colorful homewares await at GlobeIn's first-ever retail store in Noe Valley—ICYMI, this subscription-box biz is all about helping artisans in developing countries and providing you with unique products.
---
Even heels-only girls are going to lose their sh*t over these new flats by Bosque.
We have no doubt that if Meghan Markle the Duchess of Sussex caught a glimpse of these lush velvet loafers, she'd immediately add them to her SF shoe collection (shout-out to Rothy's and Birdies). The Alma loafer, crafted in Spain, is available in a deep, seductive navy and holiday-perfect burgundy. The tassled beauties ooze luxury—plus they're just as comfortable as they are pretty. Seeking a preppier vibe? The gorgeous green-flannel version, with velvet tassels and piping most def fit the bill. (We happen to be obsessed with the terracotta-hued leather soles.) The indie label Bosque is the offspring of SF founder/creative director Ana Del Bosque, who happens to be a former professional soccer player. "Naturally, I take my footwear—and fashion—seriously," she says. The $295 regal pairs are available online and at The Reset Fillmore and Stanford. // 2053 Fillmore St (Pacific Heights); 660 Stanford Shopping Center (Palo Alto), bos-que.com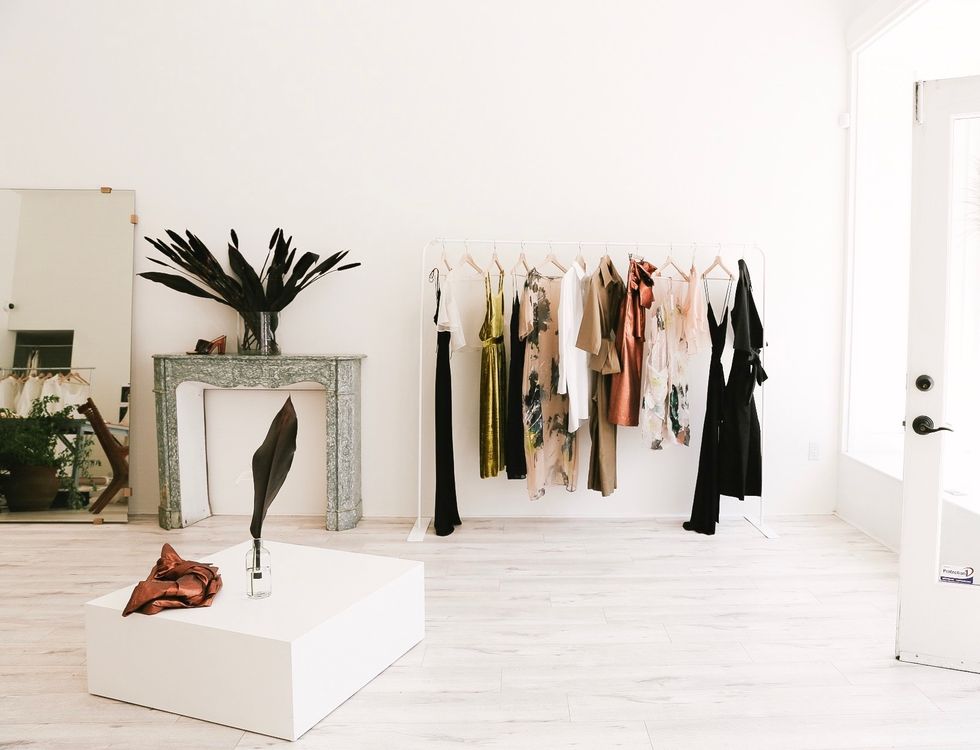 (Courtesy of Kamperett)
When one Mission shop door closes, another opens. Luckily, we love the new girl.
Welcome to 3686 20th Street, Kamperett. (We'll miss you Anaise—still e-shoppable.) Anna Chiu and Valerie Santillo's dreamy womenswear label has been around for several years, but the local duo recently christened their brand-new atelier where they design, sew, and operate their business. The reason you should be excited: the beautiful sun-filled showroom space in front offers a place to shop and try things on—flowy dresses (à la this signature silk number), versatile jumpsuits, hand-painted structured tops, and more. "Meeting and connecting with new customers in person has been incredibly fulfilling. It was the next step for our brand, and we are extremely grateful for all the local support we have received," says Chiu. The studio is open to the public every Friday from 10am to 3pm; private appointments are also available. // 3686 20th St. (Mission), kamperett.com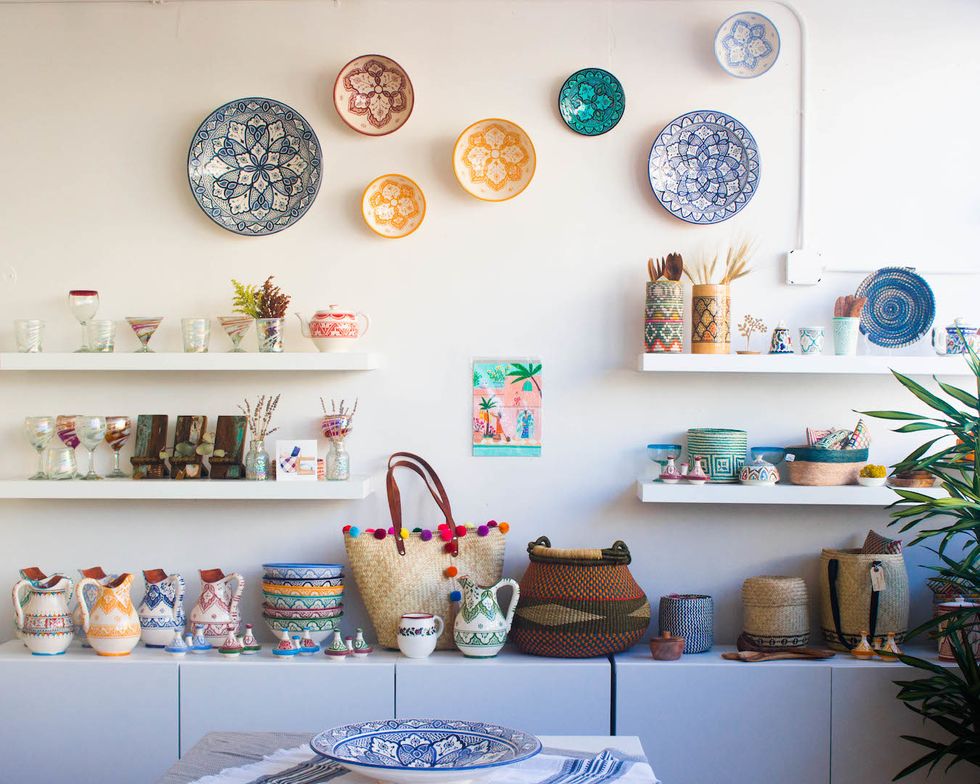 (Courtesy of GlobeIn)
With a just-opened Noe Valley brick-and-mortar, do-good subscription boxes get a new shelf life.
GlobeIn's purpose is to support artisans around the world through its subscription boxes. Filled with unique homewares, jewelry and other lifestyle products, the boxes help support more than 1,000 artisans in Mexico, South Africa, Morocco, India and other developing countries. (Since the company's birth a couple of years ago, the artisans have worked more than a million hours and the biz has invested more than $3 million into their communities.) Now, you can shop these products in real life at GlobeIn first-ever retail store, recently opened in in Noe Valley. Filled with colorful baskets, scarves, ceramics, throws, tabletop items, bags, jewelry and more, it's the ideal place to create your own boxes— for you or someone else. Remember, shopping—and gifting—for good is the best kind. // 4175 24th St., Unit B (Noe Valley), globein.com