Coffee and ice cream—a combination that's classic, delicious, Italian, and coming to Sightglass Coffee via their Affogato Bar, opening on May 1 at the flagship 7th Street SoMa location. We're buzzing, to say the least.
---
In a partnership with Portland-based ice cream purveyor Salt & Straw, Sightglass will be pouring their single origin espresso with complimentary flavors like blood orange olive soil, sea salt with caramel ribbons, and Dick Taylor single-origin chocolate (how apropos!). The companies' founders will all be on site on opening day, doling out free affogatos from 11 a.m. to 7 p.m. (which will also be Affogato Bar's regular hours) at 270 7th St.
"Sightglass Coffee and Salt & Straw share many of the same values and so a partnership felt very natural," says Sightglass owner Jerad Morrison. "We both understand the importance of hand selecting the highest quality ingredients and sharing the story behind our partners and the role this plays in creating superior products. Salt & Straw will integrate Bay area grown and produced ingredients into ice cream flavors that complement a delicious shot of espresso. We're excited for people to have fun exploring the different taste profiles of single origin espresso and pairing them with unique ice cream flavors."
"We found the challenge of developing special ice cream flavors that would pair in a totally unique way with different coffees really intriguing. When you try each individual coffee with the different ice creams, you can create quite a fun flavor adventure between ingredients you might not think of as naturally going together. It's also been amazing for us to get to play with the incredible local ingredients and work with artisans in the Bay area to create new Salt & Straw flavors for this project," says Salt & Straw owner Kim Malek.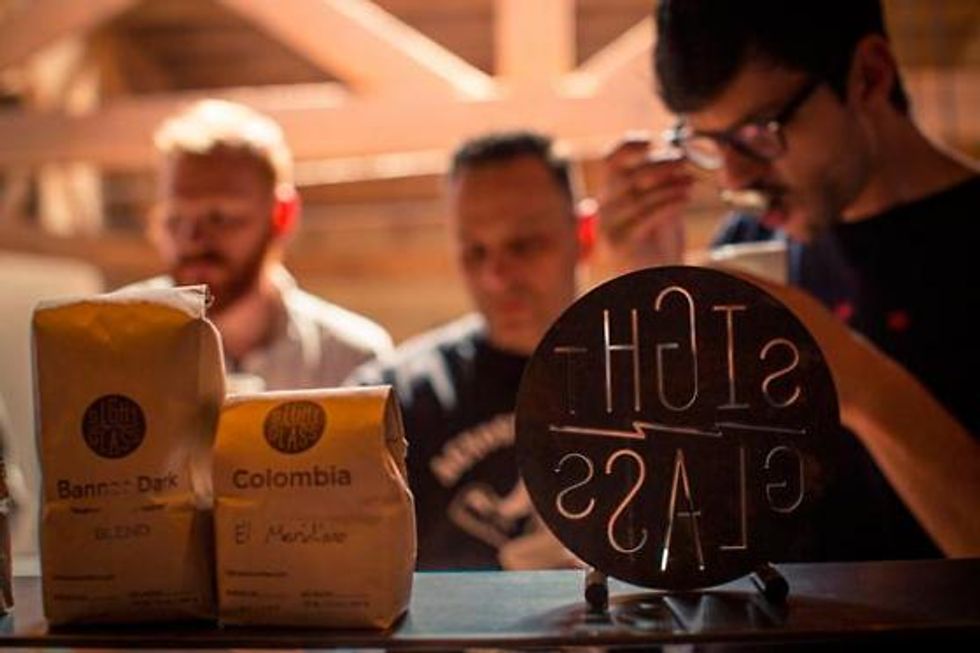 Photo by Eric Wolfinger.
Check out how Sightglass is made with our From Scratch column here.