Happy Friday, South Bay! It's relatively quiet week on the food news front, but there are still a couple noteworthy tidbits to discuss: specifically, a Beaujolais Nouveau celebration and a new hotspot for Indian food. 
---
Next Thursday, November 20, Left Bank Brasserie is celebrating Beaujolais Nouveau, the classic French "first wine" of the harvest season, in their Menlo Park and Santana Row restaurants. Both locations will be pouring Georges Dubœuf, Beaujolais-Villages, Nouveau, 2014, and offering special three-course prix fixe menus in addition to their regular French bistro fare. San Jose's menu includes salade du morteau with smoked garlic sausage, classic coq au vin, and epoisses de Bourgogne for a final, fabulous cheese course. Menlo Park is offering escargots with scallops, bacon, and bread pudding, wild boar tenderloin with sweetbreads and brussels sprouts, and Saint Marcellin cheese for dessert.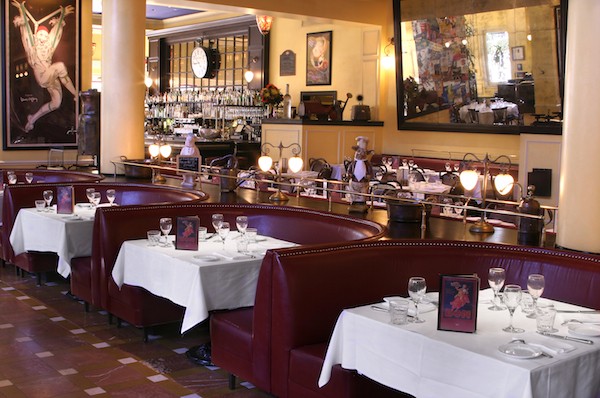 After you've indulged in a serious French food binge, mix it up at Rasa, a new restaurant specializing in South Indian cuisine now open in Burlingame. There will be a variety of traditional dosas on offer, including the "Bollywood" laced with ghost chile chutney. Look for other tasty items like salt and pepper calamari with tamarind-chile ketchup, black cod cooked in a banana leaf, and an Indian take on Dungeness crab toast. Pair it all with local beer and wine, sake cocktails, and bottled Indian beer.