We're feeling the spring spirit in the South Bay this week, thanks to a selection of quality Easter and Passover celebrations, a Bar Bambino alum's apperance in Redwood City, a Truckee breakfast favorite, and, oh yeah, free pizza! 
---
Let's start with the latter: Blaze Fast-Fire'd Pizza, a national build-your-own-pizza chain, opened their second South Bay location in San Jose on Wednesday. To celebrate this occasion, they're giving away free pizzas all day today (from 11 a.m. to 10 p.m.) to anyone who follows them on one (or more) forms of social media. Sample one of their thin-crust signature pies, or build your own from a hefty supply of topping options. This location has craft beer and wine on offer, too.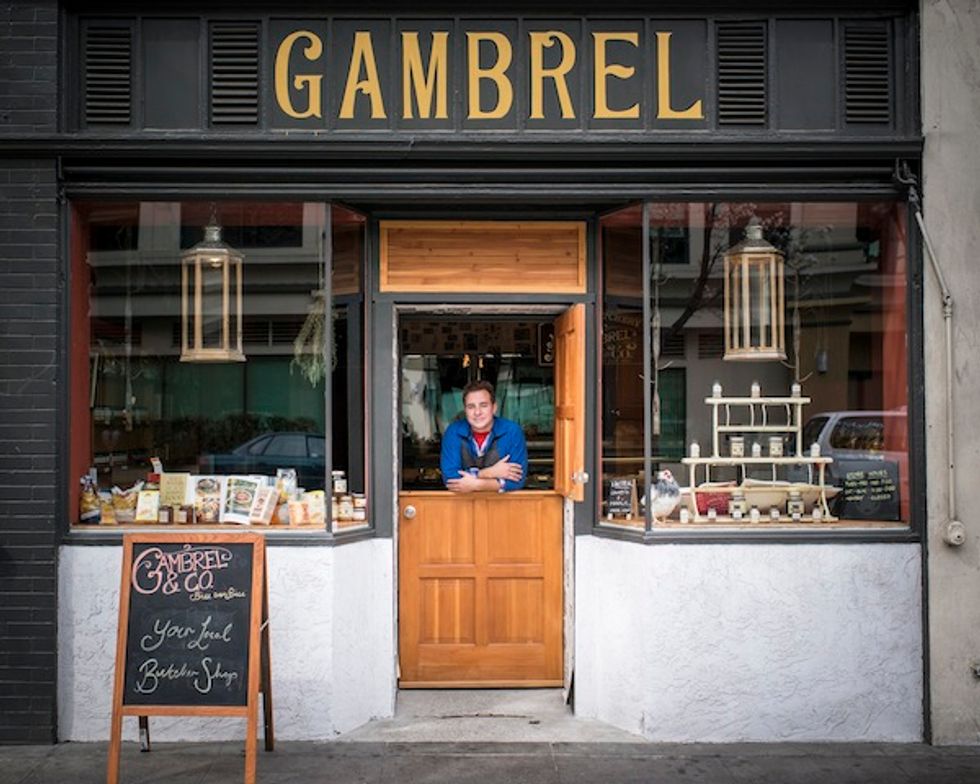 Photo credit: Todd Parsons
Speaking of pizza, we were delighted to learn that Ben Robert, formerly the Chef de Cuisine at Bar Bambino, has cropped up in Redwood City in the form of Gambrel & Co., a craft butcher shop specializing in sustainably raised meats. He has close relationships with three local farms from which he beef, pork, lamb, and poultry, and is planning on providing customers with guidance on cuts, preparations, and recipes. Look for sauces and stocks available, as well, and an ever-growing delicatessen and prepared foods section. 
Also in Redwood City is the newest location of Squeeze In, a longtime breakfast favorite up in Truckee. Boasting "the best omelets on the planet," Squeeze In has an extensive breakfast-centric menu of scrambles, benedicts, griddle specialities, and beyond (they've got lunch-friendly offerings, too). 
Of course, if we're talking brunch, there's none quite so anticipated as this Sunday's Easter Brunch (except for maybe Mother's Day). Celebrate yours in style at  The Fairmont San Jose, where you can choose between a decadent Easter brunch buffet at the Imperial Ballroom (hello, duck fat marbled potatoes and Nutella-drizzled croissant french toast), or a lunch buffet at the Fountain Restaurant.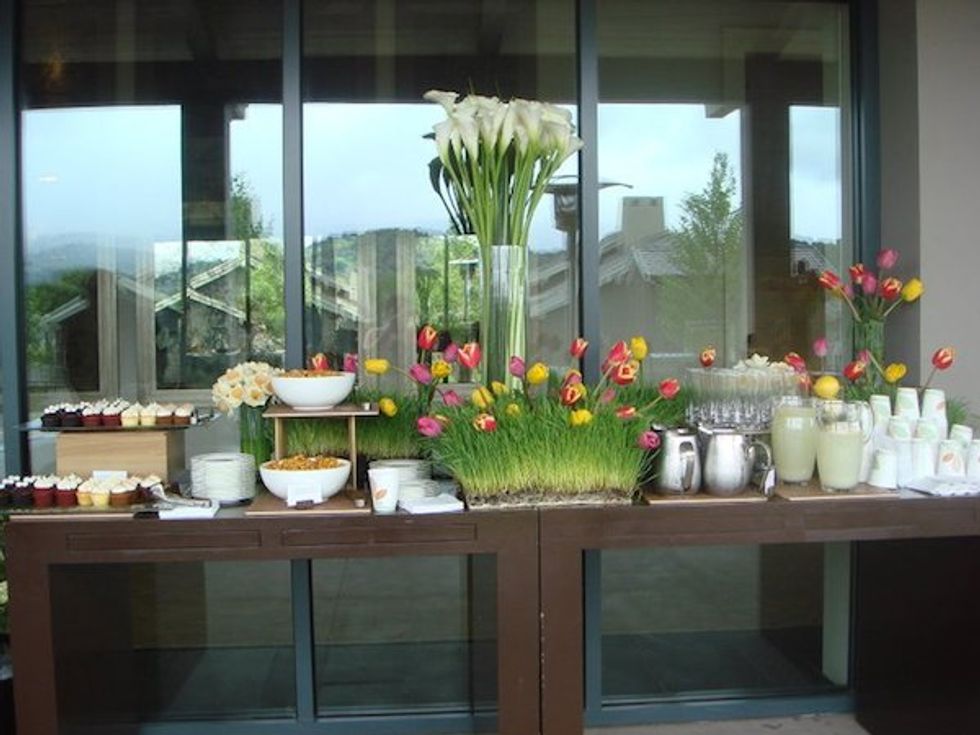 Another noteworthy Easter option can be found at Madera in Menlo Park, where a three-course prix fixe is available, with tasty options including heirloom carrot soup with candied ginger and beef tenderloin with artichokes and Parisian gnocchi. Even better, they've got a petting zoo and cookie decorating going on from 11 a.m. to 3 p.m.
Don't forget to get your Passover fix, too. Thankfully, both the Burlingame and Palo Alto locations of Pizzeria Delfina have you covered — they'll be serving up matzoh ball soup (courtesy of the Stoll family's recipe!) and wood-fired matzoh from Beauty's Bagels in Oakland (hands down the best maztoh, ever).
Keep the celebrations going next Sunday, April 12, at the Half Moon Bay Brewing Company. They're throwing a "Going to the Dogs" party and fundraiser benefiting the Peninsula Humane Society and SPCA. In addition to pet adoptions, professional dog photography, and delicious treats for your pup, you can enjoy their great beers and seafood on their fire-pit studded patio.