Outside the new Trinity Place apartment complex at 8th and Market streets, San Francisco's tallest new statue just got her head on her shoulders.
The shiny, stainless steel statue is a modern rendition of the famous Venus de Milo (housed at the Louvre) and is the work of British-born, Australian-raised artist Lawrence Argent. While currently hidden behind an imposing thicket of scaffolding, the nine-story statue will soon be San Francisco's tallest artwork—nearly as tall as the Statue of Liberty.

---
Lawrence Argent's modern interpretation of the Louvre's famed Venus di Milo will stand nearly as tall as another artistic gift from the French—Lady Liberty herself.(Graphic courtesy of Business Wire)
Weighing more than 50 tons, "Venus" was shipped to America in 70 pieces by a team of Chinese artisans. The statue is mostly hollow, but the narrow bottom has been filled with concrete for stability and the whole thing is anchored six stories down in the parking garage.
When the entire complex is finished sometime in 2017, "Venus" will be on view to the public.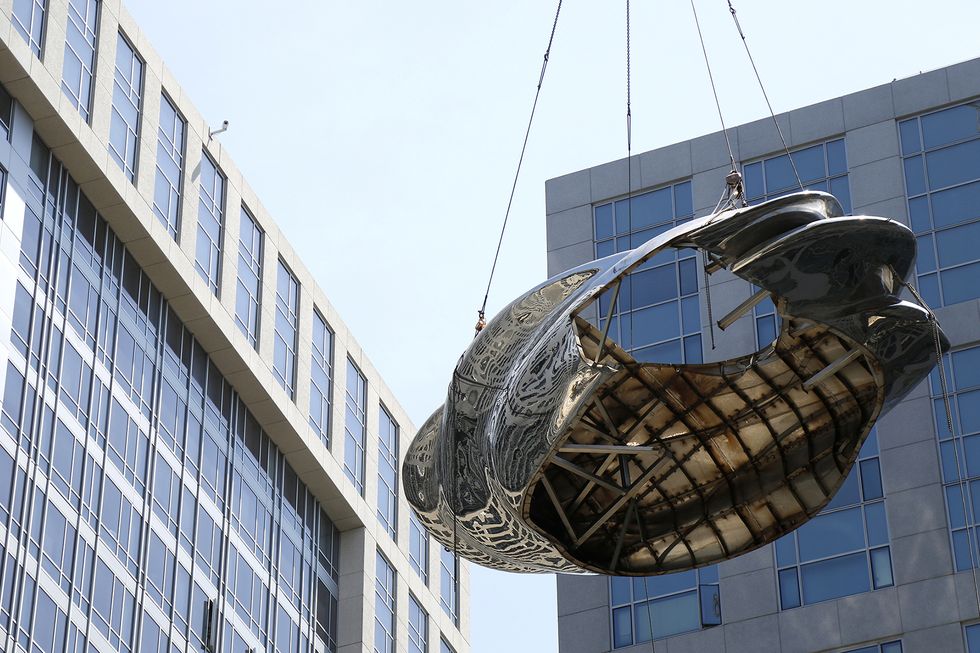 (Sarah Leeds)