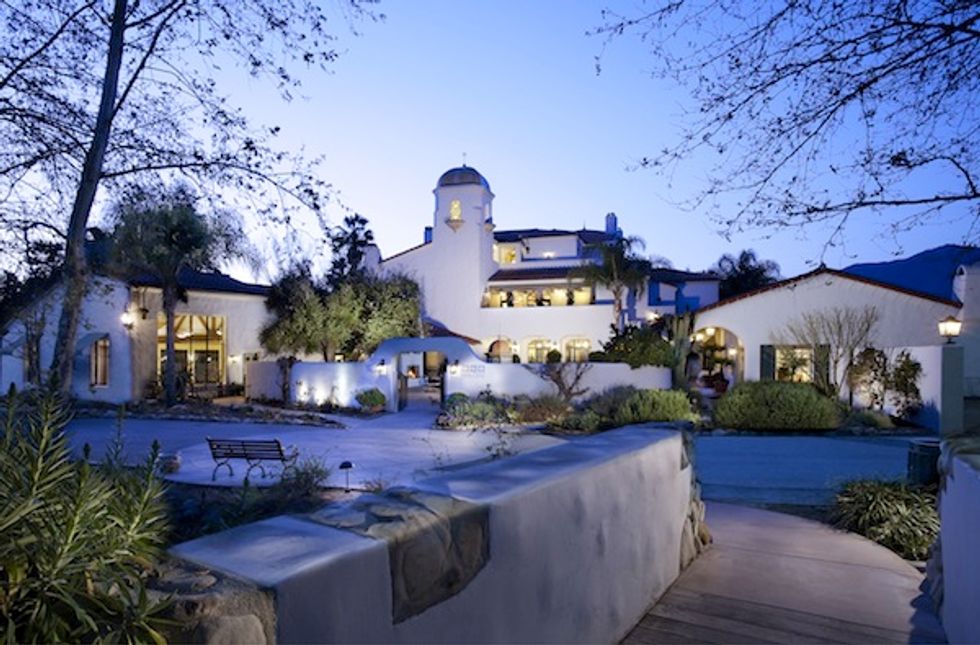 ---
Everyone loves Santa Barbara. Perfect weather, California coast, quaint town. But explore further. Head up the canyon 45 minutes and don't look back. Enter the Ojai Valley Inn & Spa. Founded in 1923, give yourself at least two days and two nights to lap up laid-back luxury, play the premier championship 18-hole golf course that spans the original contours of the Ojai valley, and inhale the sweet lavender-infused air.
220 acres, 308 rooms, multiple tennis courts, countless lavender bushes, pools, and fireplaces (there was one in my massage room), at first sight the Spanish-style Ojai Resort is intimidating; I was in relaxation mode within an hour. Biking and hiking through the charming town of Ojai and the surrounding Los Padres National Forest may require more vacation time — life's rough. Wedding facilities and private residences are also available.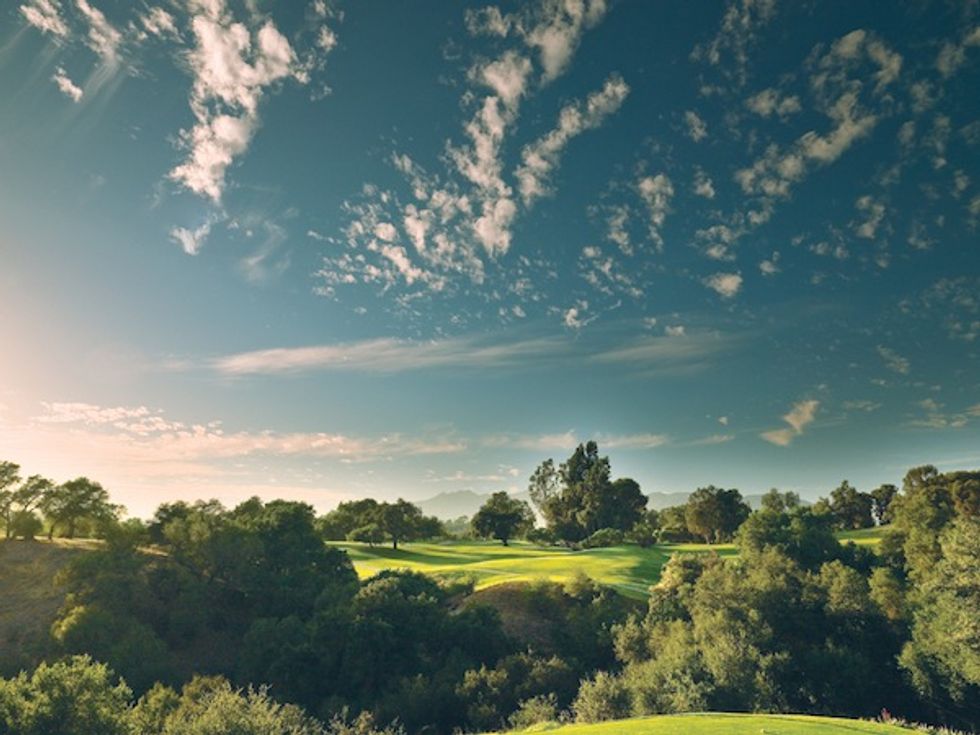 Even though the Ojai Resort is historical and 5-Diamond, it caters to an unpretentious crowd. Here you will find wealthy hippies-at-heart who appreciate nature, healthy food, and golf. Everyone is smiling and the service is top notch. Children and pets are welcome and there are activities for everyone; movie screenings, live music, and free exercise classes keep the restless relaxer busy. A complement to the mellow, artist-filled town of Ojai, this is one resort where you check your ego at the door.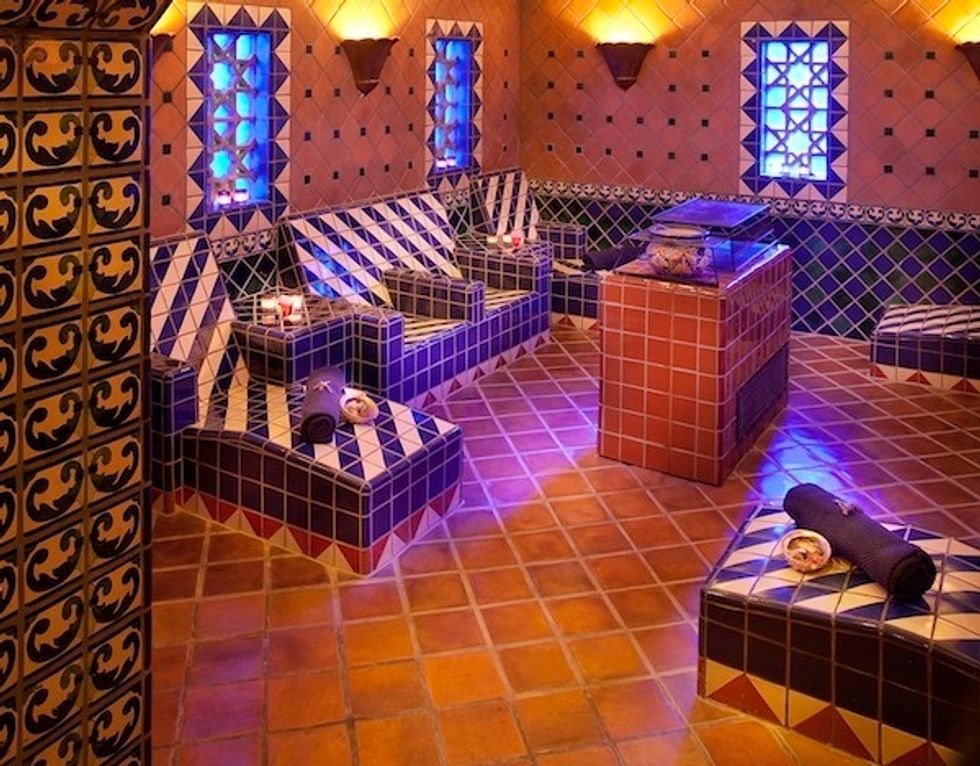 Keeping with the Ojai focus on subtle luxury, the spa services are not only expansive but interactive. The Spanish-style villa makes way to Moroccan-style ambiance, and you feel transported to an even further away place with the Kuyam Experience. Kuyam is a Chumash Native American Indian word that means "a place to rest together." This is a therapeutic group treatment where up to eight women bask in a dry heated celestial tiled room. You self-apply three different clays loaded with essential oils and sit back, sweat, and meditate. At times it's tough to breathe in the heat and withstand the tickling sweat, but knowing you're detoxing helps you through. You then shower off and relax in a private patio.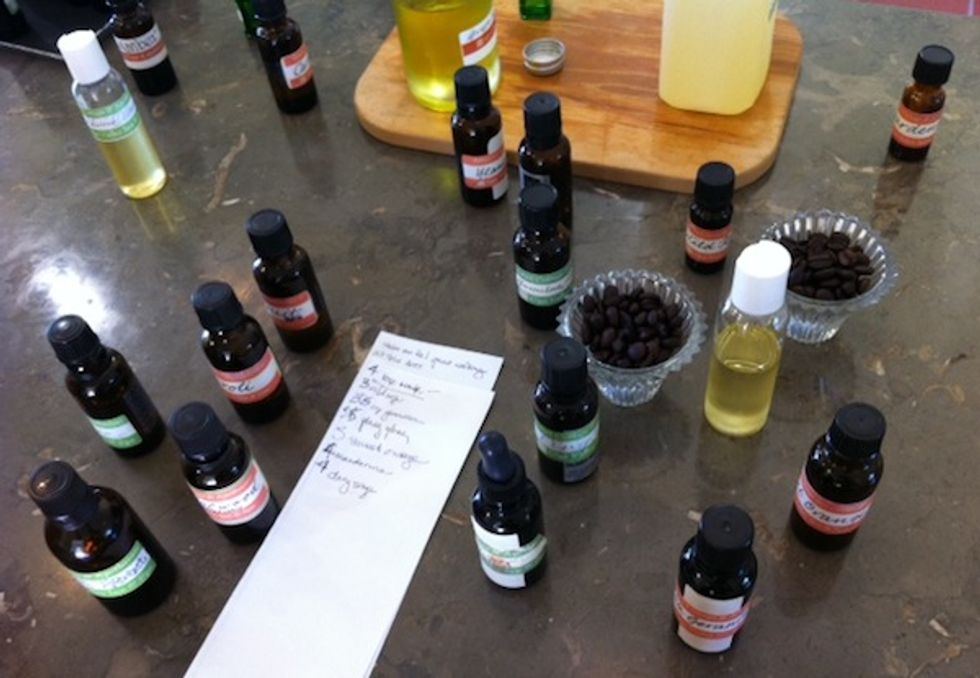 Another interactive treatment is the Essence in Balance Experience. Perfect for creative types who like DIY projects, you begin in the Apothecary where you mix your own custom scent. I ended up with a "romantic creative" mix of Vetiver, Mandarin, Grapefruit, and Wild Rose. You are given a glass vile to take home, as well as a massage oil that is then used for your full-body massage. You can also have your scent made into lotions, soaps, and creams; the spa keeps your scent on file if you ever want more customized goodness. I couldn't stop smelling myself after the Essence in Balance Experience.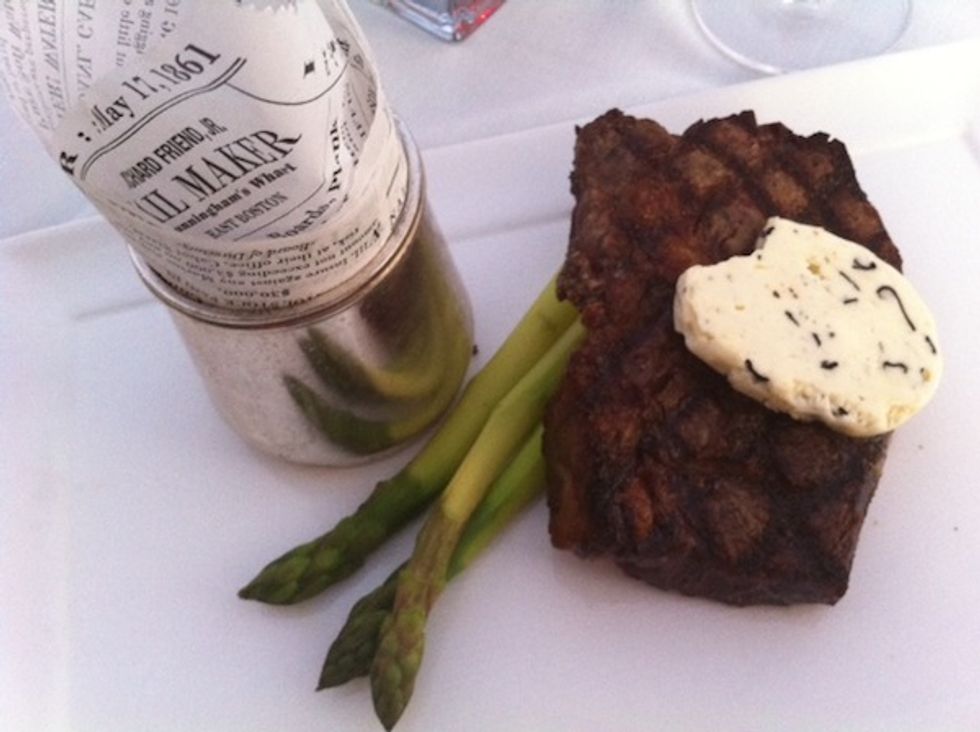 From the upscale Maravilla restaurant, to casual dining at Jimmy's Pub, to tapas at the loungey Herb Garden Pool, to terrace breakfast at the Oak Grill, you will never starve at the Ojai Resort. Tomatoes, citrus, and other fruits and vegetables are grown on the premises and rosemary, basil, and lavender are harvested from the Inn's herb garden. Menus are headed in a sustainable direction thanks to new executive chef Chad Minton, of Ritz Carlton Marina del Ray fame. Notable dishes were the brioche French toast with almonds and bananas (Oak Grill), the chile grilled jumbo shrimp tapa (Herb Garden Pool), the heirloom tomato appetizer with mousse guacamole, the juicy rib eye steak and lavender crème brulee (Maravilla). David, the beverage manager at Maravilla, is standing by to help inspire your wine inhibitions.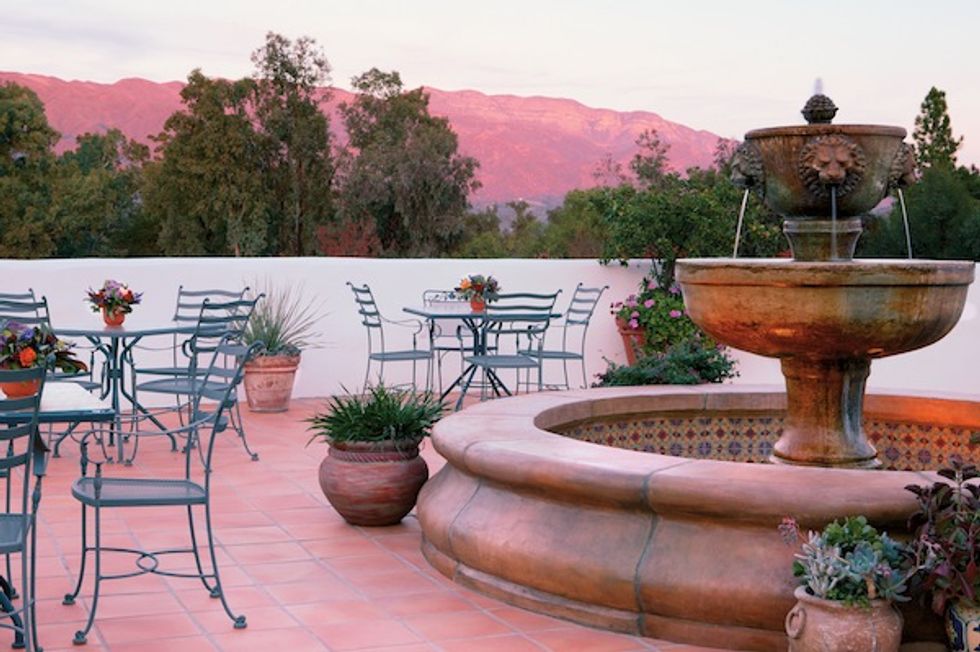 905 Country Club Road, Ojai CA 93023. 1.805.646.1111
Call for Toll Free Reservations 1.888.697.8780
Rooms start at $400
Samantha Durbin (sami.7x7@gmail.com) is a lifestyle writer who honed her blogging skills as Editor of FabSugar.com. Samantha graduated from The Fashion Institute of Technology, and also writes for San Francisco magazine and Gilt City.