This summer, stargazers are invited to experience the night sky with Tahoe Star Tours at the new mountainside viewing venue at The Ritz-Carlton, Lake Tahoe. On the open meadow in The Backyard of the resort, guests will learn about the night sky and have the opportunity to view various constellations and intergalactic objects through high-powered Celestron telescopes with personalized service offered by The Ritz-Carlton staff.
---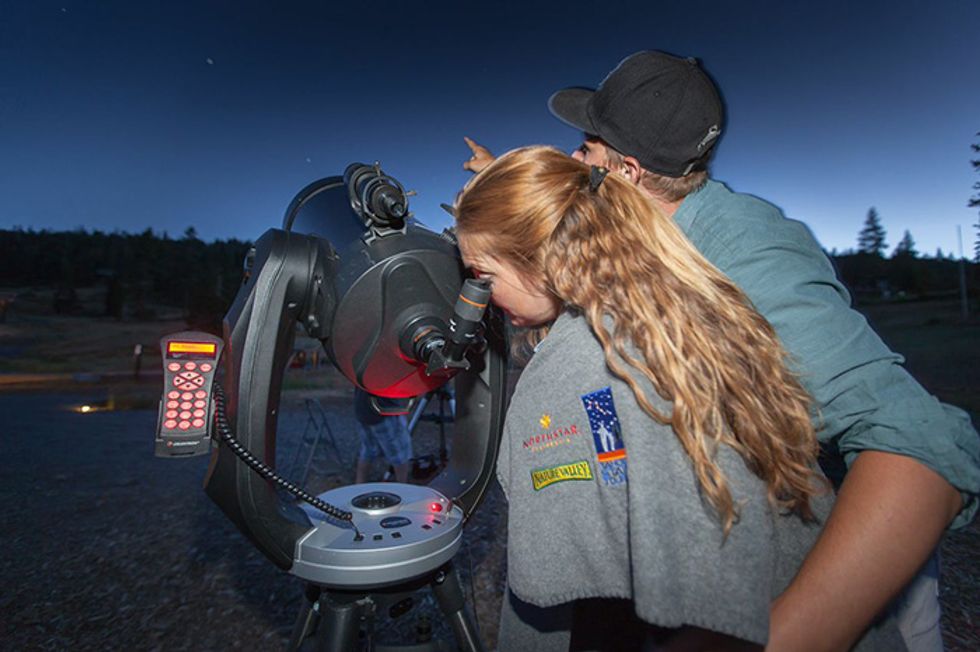 Located near the entrance to Northstar on the lower level of the Castle Peak parking area, the Dark Skies Cosmoarium features wide, unobstructed horizons for viewing. Tahoe Star Tours participants will enjoy comfortable seating, fire pits, outdoor heaters, as well as free on-site parking just a short walk from the viewing area, and gratis hot chocolate, coffee, and s'mores—because stargazing is not complete without them.
Tony Berendsen of Tahoe Star Tours is an award-winning amateur astronomer residing in Reno, Nevada. He's also President of the Northern Nevada Science Coalition, a past President of the Astronomical Society of Nevada, and has been showing the skies above northern Nevada and California for the past 17 years. In addition to his wealth of knowledge, tours are accompanied by his spoken poetry celebrating the cosmos—how very existential.
"This summer, Jupiter and Saturn will be the hot objects for telescopic viewing," Berendsen says. "Jupiter is already high in the sky in the early evening showing off its cloud bands, the great red spot, and its four Galilean moons. Saturn will be spectacular beginning in the latter part of May continuing until the end of summer, showing its rings and several moons."
Other celestial events will include the Perseid meteor shower, caused by particles shed from comet Swift/Tuttle. A special musical concert will be held on August 14, 2015, by the Accent string quartet to accompany the nearly 60 or so meteors streaking through the sky.
Berendsen's favorite object? Our own Milky Way galaxy.
"It's also my favorite object to show our guests," he said. "So many people living in the light polluted skies of cities never get to see our galaxy, and since the night sky is very dark at Northstar, it's easy to see. For many of our guests it's the first time they've seen the Milky Way."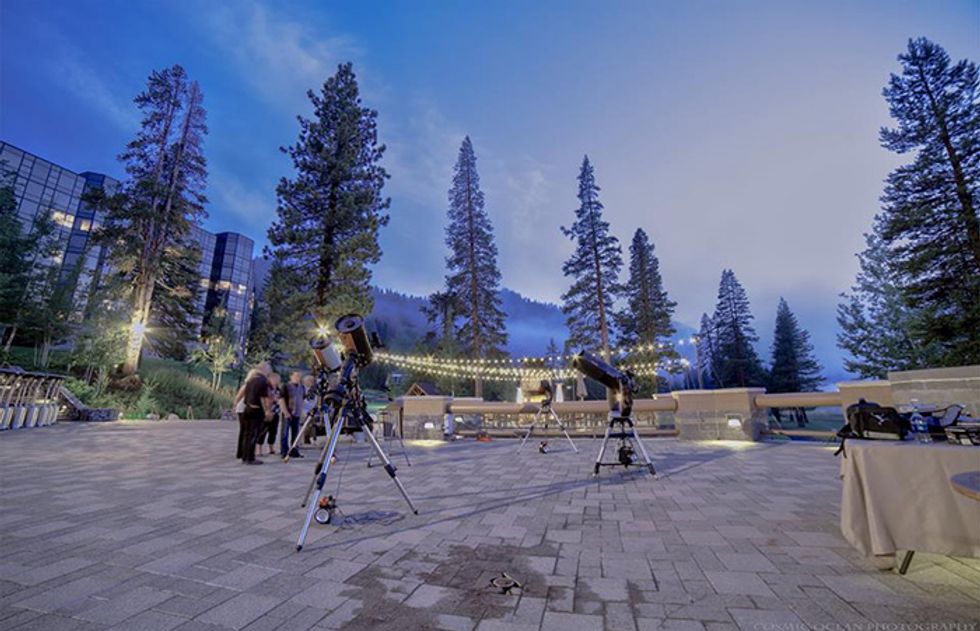 Tahoe Star Tours will be offered Thursday, Friday, and Saturday evenings from June 19 through September 4, 2015, from 8:15 p.m. to 10:30 p.m. Events on Thursday and Saturday evening will be hosted at the Dark Skies Cosmoarium at Northstar California Resort in Truckee, California. On Friday evenings throughout the summer, the resort will offer a for purchase barbeque cookout, live music, and complimentary access to a variety of oversized outdoor lawn games prior to the start of the Friday evening Tahoe Star Tours events. Tahoe Star Tours participants will enjoy access to the private viewing area, comfortable seating, blankets, and cocktail service throughout the event.
Tahoe Star Tours events are $35 for adults, and $20 for children ages 12 and under. Tours begin at 8:15 p.m. and conclude at 10:30 p.m. The August 14 Perseid event is $100 per person, including tax and gratuity and will feature cheese and dessert stations, wine, and champagne. This event is limited to 35 people. Advance reservations for all Tahoe Star Tours events are recommended, and all tours are offered weather and conditions permitting.
Event details and ticket information for all tours can be found online at www.NorthstarCalifornia.com.